The Rise of Employee Advocacy as a Powerful Sales Engine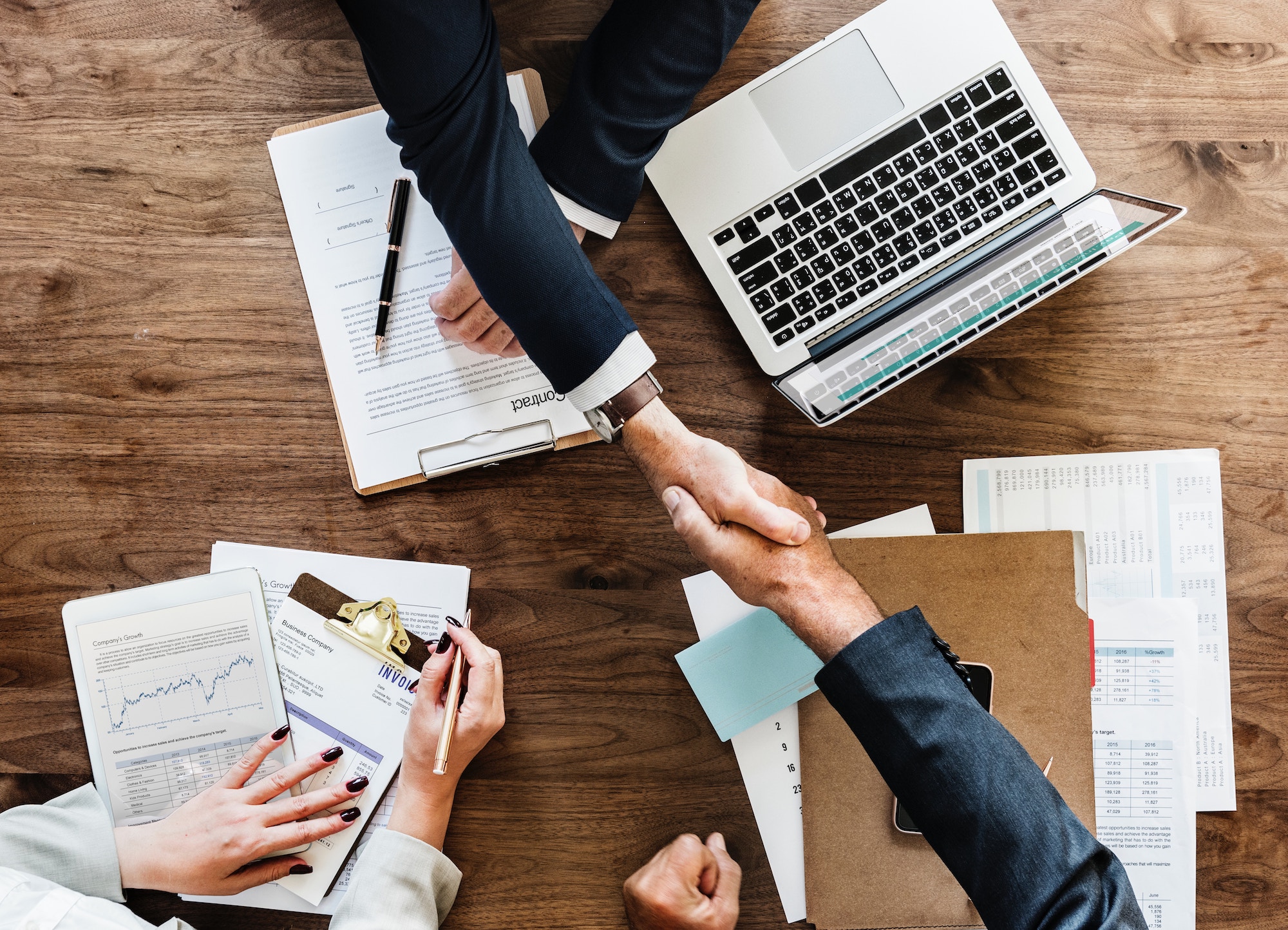 As my years in sales near the 10-year mark, one thing's for sure:
Old-school sales strategies like cold-calling aren't dead, but they're certainly on life support.
More and more do B2B prospects approach us once they've already reached halfway through the buying process. It's no secret that buyers are extremely sophisticated and self-serving, turning to blog posts, webinars, and more commonly, social media to guide their research and shortlist solutions.
We see it in our own behavior as consumers – reviewing and familiarizing ourselves with products online before purchasing them in-store.
This shift from top-down to bottom-up has been quite tough on CEOs and business owners who are used to 'owning' the education phase.
And while some B2B companies fail to adapt, the digital natives among them jump on the employee advocacy train.
The Rise of Employee Advocacy
Employee advocacy allows B2B companies to control the flow of information by empowering their employees – namely, their sales and marketing teams – to share it to their personal networks.
This way, they're not only reaching a broader audience, their sales reps are bringing in more revenue.
But employee advocacy is more than just your salespeople getting on a "digital soap box" and delivering the corporate sales pitch to random strangers.
It's about authentic communication.
When a sales representative – who's assigned a specific industry and geographical territory – shares content, it's much more likely to resonate with decision makers in his or her book of business.
Consider this Cisco case study:
Most active social media users have a "circle of influence" of 50 and 200 users.
That means your sales employees can generate an average of 8 times as much engagement with their followers – most of whom are completely new to your brand but connected to your staff.
Therefore, enabling your salespeople to lead conversations about your brand – whether to defend it against detractors or simply inform their network of what you offer – has a vast impact. You can't entirely control what is said about you on channels like Twitter, Facebook or LinkedIn. But your sales employees can set the tone, or shape it to your benefit.
Having worked with over 100 enterprise companies from various industries and verticals, I believe there are three distinct factors that make employees advocacy such a powerful tool for driving better sales results:
1) Context-Rich Content
The most effective salespeople understand the context in which their company's products and services have value.
They know the pain points of their customers, and the levers they need to press to build rapport. Salespeople who can add customer context to the content they share (instead of just blindly liking or retweeting it) will see higher returns from their social media activities.
Companies which create quality content for their salespeople to share, contribute to their employees' credibility. Yet if all they do is retweet or like corporate content, it doesn't come across as sincere.
Empowering employees to author their own content can add the context they gain from connecting with customers in the field, or on the phone. At Oktopost, we find it easier to get sales reps sharing if they've written a post or two recently – or if they were the ones to suggest articles (based on customer priorities) to the marketing team.
Empowering employees to author their own content can add the context they gain from connecting with customers in the field, or on the phone
Click To Tweet
Sellers need to proactively engage in conversations with their connections though, they can't just expect to push content out and expect prospects to come running.
2) Lead Generation
When salespeople–along with their vast circle of influence from previous employers, business partners, and other contacts–share quality, thought leadership content that provides value to their target audience, they can generate far more qualified leads.
Context-rich content improves lead quality, as prospects who react to campaigns are likely a better match for your buyer persona. Sales advocates show they truly believe in the value of the products and services they represent, that they aren't just sharing their employer's brand of Kool-Aid. By buying into their company's culture, it enables them to draw in more qualified prospects, which they can ultimately sell to.
According to Forbes, sales professionals who regularly use social media in their daily activities achieve 78% more sales than their peers who aren't active on social media.
Sales professionals who regularly use social media in their daily activities achieve 78% more sales than their peers who aren't active on social media.
Click To Tweet
3) Lead Nurturing
Consider how salespeople use LinkedIn.
Instead of cold-calling high in an organization and getting bounced by gatekeepers, salespeople can better navigate a company's organization chart, and possibly find common contacts within their own network to internal champions.
From there, sales representatives can initiate direct conversations with key accounts – via LinkedIn InMail, Facebook Messenger, or Twitter Direct Messaging to name a few.
They can discover what is happening within their accounts, such as promotions, product announcements or acquisitions, which could be compelling reasons to engage in sales conversations. It's much easier to explain your company's unique selling proposition when you connect with a prospect in a time of need.
When equipped with a comprehensive set of thought leadership content, salespeople can proactively amplify it in a timely fashion. It gives them a stronger voice, without coming across as too aggressive.
Empower your In-House Sellers
Corporate social media pages tend to be friendly, but don't always have the authenticity or charisma of a personal account.
They tend to be "sanitized" and generic so as not to favor or exclude any part of their audience. However, your internal team of salespeople has connections to new contacts who make a strong fit for your product or service.
For employee advocacy to truly work as a sales engine (from a revenue perspective), it needs to be a top-down movement. The sales leadership team should lead with examples of the sort of content their audience likes. The more they weave in the things they care about (like their favorite sports, their community, and interests) the more human and approachable they'll be perceived.
From there, moving an opportunity to close will become much smoother – not caught up in the rigid nature of a typical sales process.
Can your company afford to miss out on positive social media sentiment, which has proven to have a significant impact on sales revenue? Request a demonstration of Oktopost's employee advocacy solution.