From the Experts: 2020 Year in Review
2020 may forever be known as the year of global turmoil, but also as a year entrepreneurs, marketers, teachers, and everyone in between has had to think outside the box in order to maintain success. While we can all agree that it hasn't been business as usual, somehow, we've made it work. The creativity put forward to overcome challenges has been nothing short of inspiring, which is why I'm especially excited to be hosting this upcoming webinar.
Closing out 2020 for our "From the Experts" series, I invite you to join me on December 17th at 12pm EST in a very special discussion with one of the leading women in marketing, and a sales leader we have all known to love. These individuals has proven time and time again that no challenge is too big. Together, they will be sharing their personal and professional stories of how they have had to keep composure and prove success during one of the most challenging years in history.
I'll be hosting Shannon Seastead, SVP, Corporate Marketing and Communications at OSG and Oktopost's own Managing Director in EMEA and APAC, Colin Day where we'll be discussing 2020's pains and gains, and what we can look forward to entering 2021.
Speakers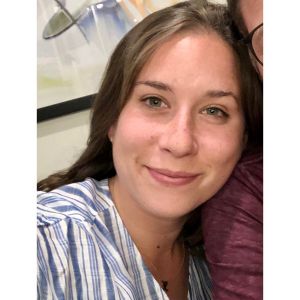 Shanie Zimerman
Head of Strategic Partners, Oktopost
Shannon Seastead
SVP, Corporate Marketing and Communications, OSG Billing
Colin Day
Managing Director, EMEA, Oktopost
---