From the Experts: The 3D Printing Marketing Shift from Physical to Digital
The digital transformation has impacted all industries, from travel to hospitality, to finance and even 3D printing. Each one of these trades has had to come up with creative solutions to market their services and products to adapt digitally. Companies marketing a physical product likely saw their successes in the forms of trade shows and events, meaning the shift to digital has had to be as close to reality as possible.
In this upcoming episode of "From the Experts" I'm very excited to be hosting one of our talented friends in better understanding:
3D printing in the B2B market
Marketing a Physical Product in a Digital World
The Globalization of 3D printing
Top Trends in the 3D Printing Industry
Join me on Wednesday, February 24, 2021, at 12 pm EST as I host Yonatan Snir, VP Marketing EMEA and APAC, at Stratasys and Colin Day, Managing Director, EMEA and APAC here at Oktopost in this extra exciting conversation about the shift from physical to digital.
Speakers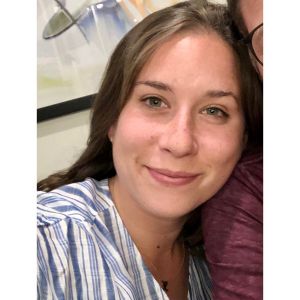 Shanie Zimerman
Head of Strategic Partners, Oktopost
Colin Day
Managing Director, EMEA, Oktopost
Yonatan Snir
VP Marketing EMEA and APAC, Stratasys
---