From the Experts: Pave the Way with Authenticity
Authenticity has been leading the way in marketing for a while now, but if you ask me, the past two years has skyrocketed its relevance in how we engage our customers, prospects, even employees. As we continue to navigate global pandemics, cultural diversity, inclusion and overall equality, there is an expectation that our company, and the company's we purchase from, fall in line with our values as human beings and that their delivered message is trustworthy and original.
In the upcoming episode of our "From the Experts" webinar series, I am excited to welcome Hana Jacover, Director, Demand of Generation, MadKudu who has a passion for empowering her community and forefronting diversity in tech. Along with myself and Colin Day, Managing Director, EMEA and APAC here at Oktopost, we'll be discussing how to:
Communicate Authenticity Through Content and Personal Interactions
Incorporate your Company Values Into your Messaging and Communications
Leverage Employees to Create a More Authentic Approach to Marketing
Take a Customer First Approach
Join us on May 27th at 12pm EST for the conversation, and if you can't make it live, register anyway to receive the recording!
Speakers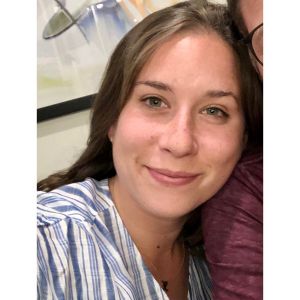 Shanie Zimerman
Head of Strategic Partners, Oktopost
Colin Day
Managing Director, EMEA, Oktopost
Hana Jacover
Director, Demand Generation, MadKudu
---