From the Experts: The Power of Social Media Engagement
Social media is more than a tool connecting colleagues across the world. It's more than a virtual manifestation of conferences. Social media has become a defining cornerstone of modern day worklife. Therefore, understanding the role social media plays alongside the rest of your marketing efforts is crucial. However, for many companies, the impact social media has on their sales funnels is still a dark unknown. Integrating the social engagement data your entire organization is generating (yes, that means your corporate accounts and employee advocates), can help turn social media blasts into an integral part of a lead generating machine.
While social media's importance is hard to deny, how B2B companies can do it right is still a mystery. That's why we are very excited to invite you to our seventh episode of our From the Experts series. In this episode, Colin Day, Oktopost's Managing Director for EMEA, will host our good friend and fantastic partner Jamie Lewis, Director of Business Development at Marketo, an Adobe Company to discuss the benefits of a strong social media presence, and how to turn the data you're generating into actionable insights.
If you can't make it, don't worry - register anyway, so we can send you the recording.
Speakers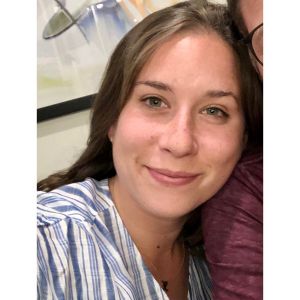 Shanie Zimerman
Head of Strategic Partners, Oktopost
Colin Day
Managing Director, EMEA, Oktopost
Jamie Lewis
Director of Business Development, Marketo, an Adobe Company
---