Sparking Enthusiasm: How to Reignite Your Advocacy Program
Excitement and motivation around an employee advocacy program is high in the first month of launch, and then the reality of maintaining that motivation sets in. While it can be a lot of work to find your rhythm, it's normal to have ebb and flow in a healthy advocacy program.
However, as the program leader, it is up to you to keep a pulse on the program and reignite that enthusiasm around advocacy year-round.
Join host Jennifer Gutman, Director of Customer Marketing at Oktopost, as she welcomes Konecranes' Tuija Laaksonen, Product & Industry Marketing Manager, Irina von Witte-Lombino, Corporate Social Media Manager, and Chris Mounsey, Lead Client Solutions Manager at LinkedIn.
Together, they'll tackle what to do when your employee advocacy participation starts to dwindle, best practices to keep advocates engaged, and how to relaunch a successful program.
Speakers
Jen Gutman
Director of CX Marketing, Oktopost
Tuija Laaksonen
Marketing Manager EMEA Service South, Konecranes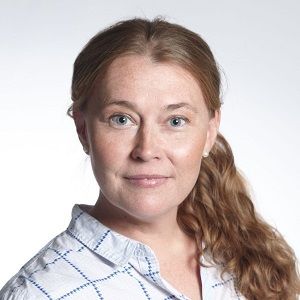 Irina von Witte-Lombino
Corporate Social Media Manager, Konecranes
Chris Mounsey
Lead Client Solutions Manager, LinkedIn
---