From the Experts: Constructing the Social Bridge Between Sales and Marketing
Be more human. No, we don't necessarily think you're a robot (unless you are and hey, that's cool too). We don't think you have a stone cold heart, or that you lack basic human emotions. Being more human means being authentic and empathetic in a world that's been taken over by the internet and virtual communications. It means building meaningful relationships with your followers, prospects, customers, and even fellow colleagues. And in a virtual world that has replaced nearly all face-to-face interactions, a human-centric marketing approach is your key to building and maintaining your client and prospect relationships.
We're so excited to be hosting Megan Thudium, Senior Consultant, Content Marketing & Founder, MTC The Content Agency and Colin Day, Managing Director, EMEA here at Oktopost in our ninth episode of our From the Experts series. In this open discussion, we'll touch on:
How to navigate and leverage social selling in a COVID and remote world
How to style and structure our content to better fit the global changes
How to transcend your organic marketing strategy
If you can't make it, don't worry - register anyway, so we can send you the recording.
Speakers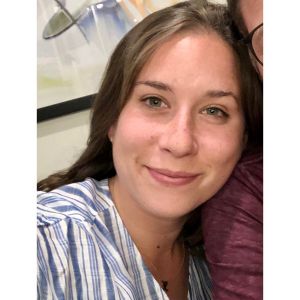 Shanie Zimerman
Head of Strategic Partners, Oktopost
Colin Day
Managing Director, EMEA, Oktopost
Megan Thudium
Senior Consultant, Content Marketing & Founder, MTC The Content Agency
---