From the Experts: Social Media Best Practices with Your Oktopost Experts
Who doesn't love a good refresher course? As the world of social media continues to evolve, so must we. From algorithms to best practices, it's important that marketers across all industries are staying on top of the latest trends to get the maximum exposure and ROI from social media.
Joining me in our upcoming webinar is none other than the Oktopost Customer Success Team! You might know them as Taylor Campbell, Ben Collins Jones, Grant Klein, and Josh Sloane, but to the rest of us here at Oktopost, these are the product gurus, the social media masters, and the knowledge hubs for all things social media.
I'm excited to host them and welcome you on March 25th at 12pm EST as we dive into the best practices that some us of might already know and love, and to others might be brand new bits of information:
Embracing the Algorithms
P2P over B2B
Treating all Networks as Individuals
The 80/20 Approach
Looking forward to seeing you there, but if you can't make it live, make sure to register to receive the recording.
Speakers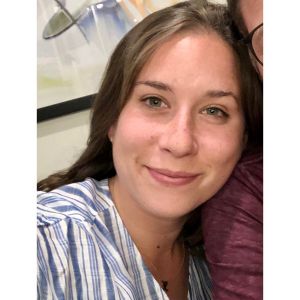 Shanie Zimerman
Head of Strategic Partners, Oktopost
Taylor Campbell
Customer Success Manager, Oktopost
Ben Collins Jones
Customer Success Manager, Oktopost
Grant Klein
Customer Success Manager, Oktopost
Josh Sloane
Customer Success Manager, Oktopost
---