Social Selling - Your Sales Team Should be Your Advocates
Social selling and employee advocacy are not new concepts, but with the recent digital transformation we've been thrown into, there is a lot more light being shown on these initiatives. Marketers and sales teams alike are looking for new and creative ways to engage their audiences and prospects, and leveraging your customer-facing team is beneficial not only for them but for the organization as a whole.
Whether you have already implemented an advocacy program, just getting started, or looking for creative ways to continue engaging your advocates and audience, this webinar is for you. In the fourth installment of our "From the Experts" series, we're taking this conversation in house and getting the scoop on why your sales team should be your top advocates. Join me, Shanie Zimerman, Head of Strategic Partners, Colin Day, Oktopost's Managing Director of EMEA, and Jen Gutman, our Director of Social Strategy as we dive into the world of social selling.
Speakers
Jen Gutman
Director of Social Strategy, Oktopost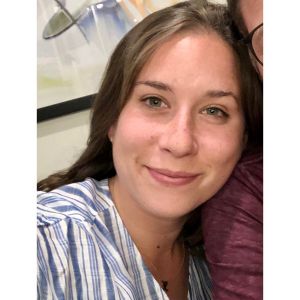 Shanie Zimerman
Head of Strategic Partners, Oktopost
Colin Day
Managing Director, EMEA, Oktopost
---