The Art of Social Strategy: The Recipe for a Strong Social Media Presence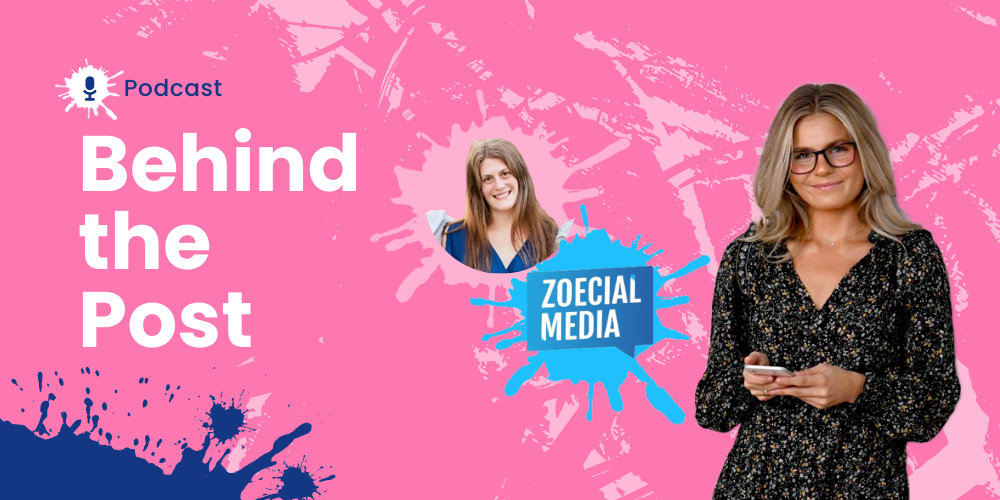 Nadine Synett reveals what it takes to create a strong social strategy.
Listen to the Podcast:

Or subscribe on Spotify, Apple Podcasts, or YouTube
Episode Summary
Social media teams aren't on social for the sake of being on social, they are helping to drive business growth! If you want to create a social presence that people want to be a part of and see results for your efforts, you'll need a strong social strategy.
Nadine Synett, Director of Social Strategy at ZoecialMedia knows this all too well, and she's joining host Olivia Messina to dive deep into the basics. She outlines every aspect to include in your strategy, including her 4 pillars of content: education, validation, company, and product/solution.
The two dive into the importance of creating a presence that keeps your brand top of mind so when your audience is ready to make a purchasing decision, they think of you!
Nadine shares countless engaging content ideas that you can implement right away! Working with countless clients on the daily, she shares the content types that continually earn high engagement.
They finish out the show by discussing how to measure your social media activities. While success looks different for everyone, there are a handful of metrics that should be tracked across the board, including profile visits, impressions, engagements, and clicks. Her biggest tip? zoom out and focus on long-term growth!
Hot Topics:
What to include in your social media strategy
How to demonstrate social media success
Content ideas that consistently earn high engagement
Meet Nadine
Nadine is the director of social media strategy at ZoecialMedia one of the leading b2b organic social media agencies in Israel. She manages a team of account managers, mentors them to create high quality social media content, and pushes them to think outside the post.
When she is not busy analyzing data, reading over posts, and in meetings you will find her with her husband and two sons, pretending to love football and abroad visiting her family.
Watch the live recording:

Love going Behind the Post? Catch all of the episodes here!
Or subscribe on Spotify, Apple Podcasts, or YouTube