Balancing Strategy and Tactics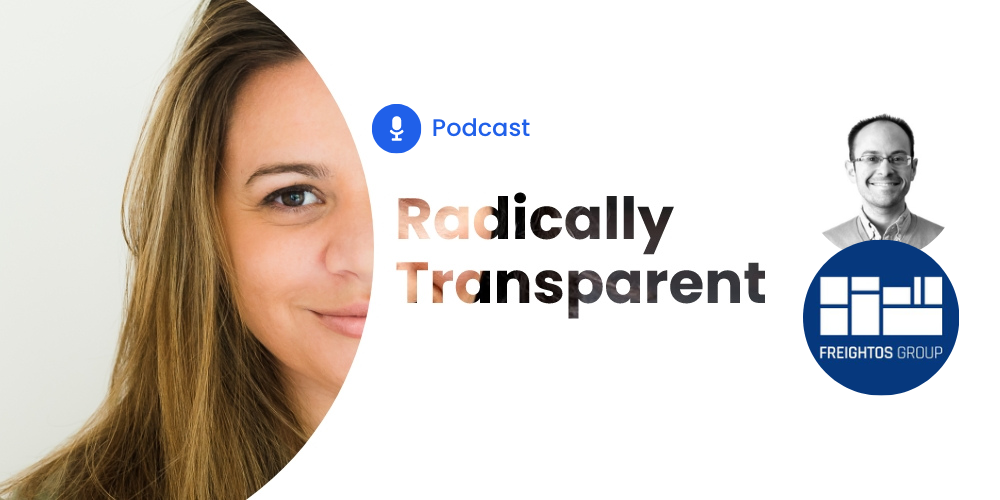 Listen to the podcast:
Or catch us on Apple Podcasts, Spotify, or YouTube.
Want to hear more from renowned B2B marketing leaders? Catch all episodes here.
Episode Summary
Striking the balance between fulfilling your company's daily tasks and contributing to its long-term strategic vision has proven to be incredibly difficult for most marketing leaders.
Marketers are being asked to achieve more with less, and the consequence is not having enough time or energy to focus on strategy and oftentimes getting lost in the hamster wheel of the day-to-day.
Unfortunately, this new reality seems to be for the foreseeable future, which means that marketing leaders need to find balance if they are to keep their organizations afloat.
Joining the Radically Transparent podcast is Eytan Buchman, CMO of Freightos. In this episode, Eytan exposes the truths behind how challenging it can be as a marketing leader to hold yourself accountable and how is he striking a balance between strategy and tactics to move the needle forward.
Hot Topics of this Episode Include:
The key to finding a balance between fulfilling today's expectations and planning for tomorrow's demands
How to hold yourself accountable to move the needle and make an impact
Keeping strategic work out of the "do later" pile
Meet Eytan
Eytan Buchman serves as the CMO of Freightos, a B2B platform that is revolutionizing the trillion-dollar logistics industry with an online freight marketplace, heading up full marketing stack operations, from positioning and branding to digital and traditional marketing channels.
Leading the marketing team, Eyal takes a data-driven marketing approach, with an emphasis on content marketing, analyst relations, press engagements, and online customer journeys.
He is renowned for building the marketing at Freightos from scratch, driving enterprise-grade leads at an incredibly low ROI, dominating the industry attention by combining data marketing and story-telling, and, most importantly, building and scaling an acquisition and retention machine for Freightos' flagship product, the Freightos Marketplace.
Eytan has even been seen making freight look sexy enough for the WSJ, TechCrunch, The Verge, and CNBC.
In his spare time, you can catch him hosting his own podcast, Marketers In Capes with G-CMO. Wanna learn more about Eytan? Check out his website here.
Watch the recording:
Subscribe to the Radically Transparent Podcast: