Empower Your Social Media Engagement with Our Inbox Analytics Feature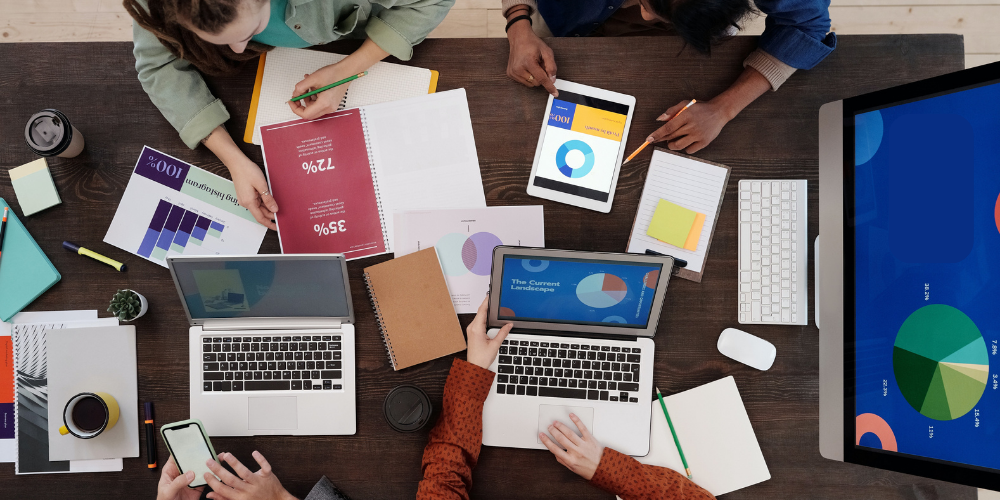 Navigating the dynamic world of social media requires agility, insights, and innovation. As part of our continuous commitment to ensuring your success in this ever-evolving digital landscape, Oktopost is thrilled to introduce an exciting new feature: Inbox Analytics. This cutting-edge tool, nested within our Social BI platform, promises to redefine your social media interactions, empowering you to measure and enhance the effectiveness of your engagement from a single, user-friendly platform.
In this blog post, we will delve into how Inbox Analytics is set to revolutionize your social media strategy and engagement, and why it is an essential tool for the contemporary social media marketer.
Jump to Section
The Challenge:
Overcoming Fragmented Analytics Processes
Before the arrival of Inbox Analytics, users faced a time-consuming and disjointed process to measure the impact of their social media interactions. It was a multi-step dance involving exporting metrics from one platform, importing them into another, and then commencing the all-important analysis. This cumbersome journey consumed valuable time and resources, detracting from the overall user experience and impeding the fast, efficient analysis required in today's high-velocity digital marketing world.
Introducing Inbox Analytics:
A Seamless, User-Focused Solution
Designed with your pain points in mind, Inbox Analytics integrates directly into Oktopost's Social BI platform, eliminating the need for multiple steps and tools. Our user-centric approach to development means this feature is not only intuitive but also perfectly aligned with your needs, providing you with the means to monitor and optimize your social engagement in real-time, from a single, unified platform.
Delving Deeper
into the Benefits of Inbox Analytics
Enhancing Proactivity: By using Inbox Analytics, you can stay one step ahead of your audience. The tool allows you to identify emerging trends or patterns in your customer conversations, thereby enabling you to proactively address potential issues and communicate updates. This proactive approach to engagement helps maintain positive relationships with your audience and builds trust in your brand.
Improving Customer Satisfaction: With the ability to track and measure the efficiency of your responses, Inbox Analytics provides a clear roadmap to higher levels of customer satisfaction. Identifying gaps and areas for improvement ensures timely support, which translates into happier, more satisfied customers and a stronger, more vibrant brand community.
Evaluating Team Performance: With Inbox Analytics, your team's performance is no longer a mystery. Key metrics such as 'Average Time to First Reply' and 'Average Time to Close' provide a clear view of your team's efficiency, highlighting areas of strength and flagging areas for further training and support.
Optimizing Processes: Beyond individual performance, Inbox Analytics can shed light on your overall process and workflow efficiency. By tracking metrics like average handling time and escalations, the tool can pinpoint bottlenecks and inefficiencies, enabling you to make necessary adjustments and enhancements.
Setting and Tracking Goals: The power of Inbox Analytics extends into the realm of strategic planning. By comparing current metrics against industry standards or historical data, you can set informed, realistic goals for your team. Tracking these goals becomes straightforward, ensuring your team stays focused, motivated, and primed for continuous improvement.
Delivering Valuable Business Insights: As well as improving your social media engagement, Inbox Analytics delivers a wealth of insights into your audience's behavior, needs, and preferences. This data can be invaluable in shaping product development, informing marketing strategies, and guiding overall business decision-making. With Inbox Analytics, your social media interactions become a rich source of business intelligence.
Conclusion:
The Future of Social Media Engagement with Oktopost
The introduction of Inbox Analytics is just one of the many ways Oktopost is committed to staying at the forefront of social media engagement tools. We believe in providing tools that not only resolve current challenges but also position you to tackle future obstacles confidently.
Inbox Analytics embodies our commitment to providing an effective, user-centric experience. It equips you with the advanced analytics you need to bolster your social media engagement, all within the efficient and intuitive environment of Oktopost.
Join us as we step into a new era of social media engagement, optimizing processes, enhancing performance, and delivering better, more meaningful audience interactions. Together with Oktopost and our groundbreaking Inbox Analytics, let's shape the future of social media engagement.