From the Experts: How to Communicate Your Employer Brand on Social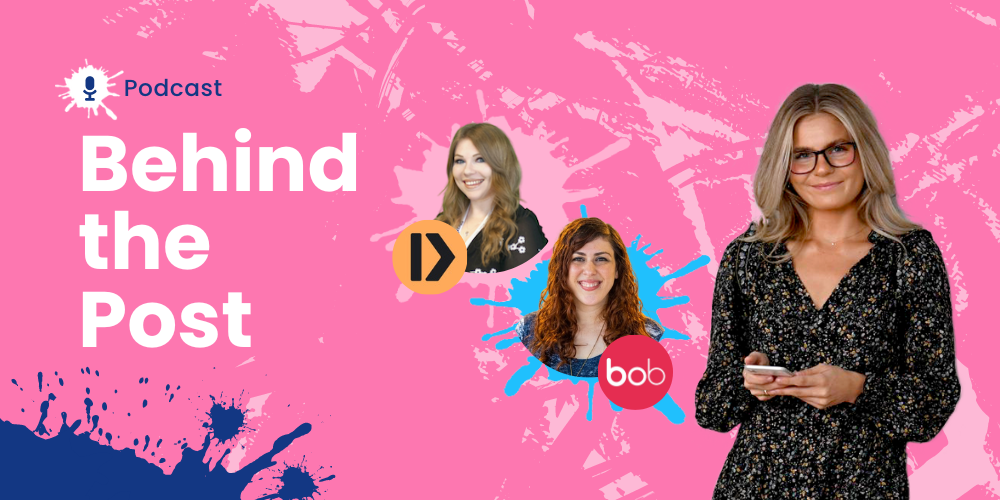 Kinga Kusak and Ale Schlesinger discuss how to communicate your employer brand on social for long-term success.
Listen to the Podcast:

Or subscribe on Spotify, Apple Podcasts, or YouTube
Episode Summary
Employees are the lifeblood of every company, and for long-term success in attracting and retaining top talent, effective employer branding is crucial. But let's make one thing clear—it's not just a marketing tactic. Authenticity is the key to resonating with both employees and potential candidates.
In this episode of Behind the Post, host Olivia Messina sits down with two remarkable experts: Kinga Kusak, the Senior Content Marketing Manager at PlayPlay, and Ale Schlesinger, the Social Media Manager at HiBob.
Together, they take a deep dive into the world of employer branding, stressing the importance of an authentic strategy. Kinga and Ale reveal the best channels to implement your strategy and the optimal functions within your organization in which it should sit to make it shine.
As employer branding experts, Kinga and Ale share valuable tips on genuinely portraying your employer brand. Plus, they provide insights into previous social campaigns and best practices for creating employer branding videos that leave a lasting impact!
Olivia, Kinga, and Danyelle Felchner, Recruitment Marketing Manager–Social Media at CVS Health, are continuing the conversation in PlayPlay's upcoming webinar, "How to Harness The Power of Employer Branding & Improve ROI." Register now and don't miss more tips and actionable insights!
Meet Kinga
With years of agency and in-house content marketing experience, Kinga is an award-winning marketer passionate about supporting brands in sharing their story in a way that resonates with their audience. She's helped brands like Meta, Semrush and PlayPlay increase their revenue with the power of brand storytelling by integrating innovative content strategies into their marketing mix.
Meet Ale
Ale (short for Alexandra and not pronounced like Ginger Ale…hence her TikTok username @notthegingerale) found a passion for content marketing and social media when she was looking to integrate her love of writing with her background as a therapist. She approaches social media with a psychological mindset while using it as a vehicle for creativity. This outlook led Ale to HiBob, a SaaS that helps companies live by its motto, "put your people first."
Born in Miami, FL to Argentinean parents, and having lived in Israel for 13 years, Ale never knows how to answer the question, "where are you from?" Currently, though, she remains in Israel with her husband, two sons, dog, and bird. Some of her biggest accomplishments include writing an 81,000-word book that she did nothing with, watching all 23 seasons of Grey's Anatomy and Station 19 in five months (most of which was during maternity leave), and being first in line at her local Borders to get the 7th Harry Potter book.
Watch the live recording:
Or subscribe on Spotify, Apple Podcasts, or YouTube