How Marketing Leaders Can Maximize Revenue Generation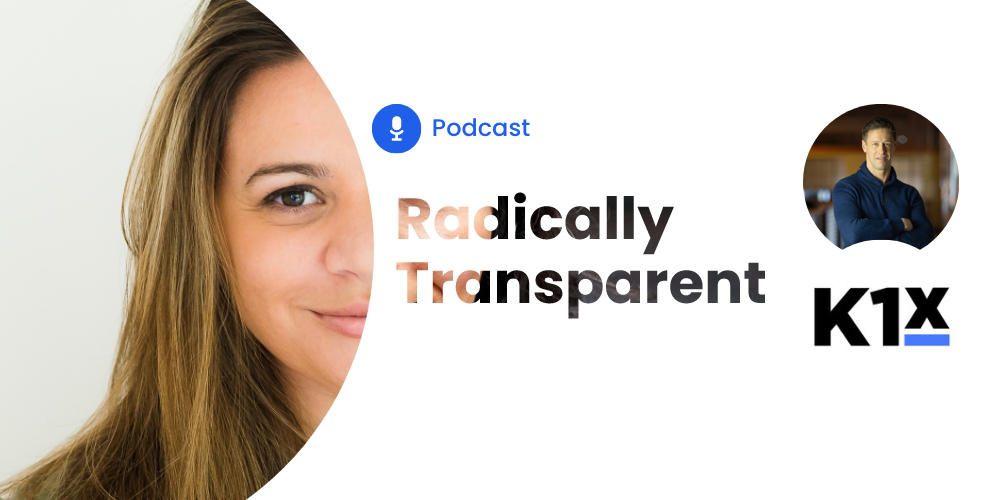 Listen to the podcast:
Or catch us on Apple Podcasts, Spotify, or YouTube.
Want to hear more from renowned B2B marketing leaders? Catch all episodes here.
Episode Summary:
Profitable growth is a team sport. The challenge is getting all department rowing in the same direction.
In this episode of the Radically Transparent podcast, Ken Powell, Chief Revenue Officer at K1X, shines a light on the connection point between marketing, sales, product, and client success. With his comprehensive 5 part operating system, he reveals the steps to create a frictionless experience for all corners of the organization.
Ken believes it's not just about selling a product–it's about offering a unique perspective that aligns with the market. Emphasizing the importance of positioning and a differentiated story, he highlights the significance of speaking directly with customers.
With his 25+ years of experience and unique background in the public, private equity, and venture capital space, Ken walks through the key aspects of successful marketing leaders. One being the ability to execute fast while being financially, strategically, and data-focused.
Stay until the end to hear how he incorporates employees to be part of the brand and encourages the wider organization to be thought leaders across social.
Hot Topics of this Episode Include:
The 3 key aspects of successful marketing leaders
Creating operating systems to create a frictionless experience between departments
The differences between operating as a private equity and being in a public company
Meet Ken
Ken Powell is a global operating executive with 25+ years of achievements in public, private equity, and venture capital structured organizations. Currently serving as the Chief Revenue Officer at K1X, he is fueled by curiosity for how things form to be, how they work today, and what could be done to make them better in the future.
He has a proven track record of accelerating top-line growth, building high-performance cultures, and installing scalable operating infrastructure. Ken is a father of 2, and outside of winning results for middle-market technology, business services & media organizations, he seeks to achieve mindfulness and well-being through Brazilian Jiu-Jitsu, yoga, and strength training.
Watch the recording:
Subscribe to the Radically Transparent Podcast: