The Power of Integrating Your Social Media and Email Marketing Efforts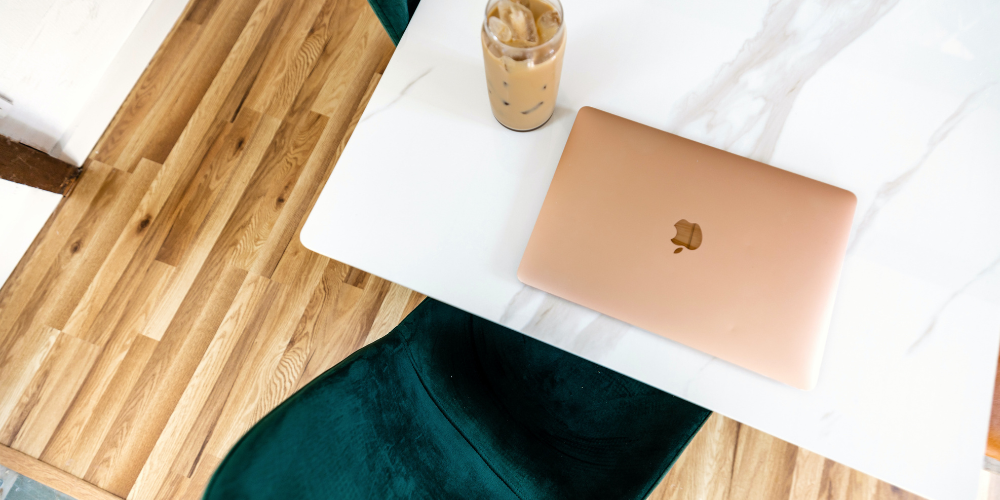 Social media or email? Email or social media? Countless marketing teams have wiled away many hours on this debate, waiting for some lightning bolt of clarity to strike. That is until we all collectively agreed one day that it should never be a case of either/or, but of both working in tandem to build, maintain, and strengthen relationships with customers and leads through an omnichannel marketing strategy. 
And it's a good job we did!
But, even now – even though the majority of us have accepted that email and social media publishing go together pretty well under the banner of digital marketing – the two are still frequently kept apart, and treated as very different kettles of fish. 
And there is, of course, a key difference. While email marketing is pointed towards maintaining relationships with existing customers – reaching out with those invaluable calls to action and maintaining interest in your brand – social media marketing is much broader. Its focus is split between existing customers and prospects – followers, and fresh social media leads.
But integrating the two efforts together can prove transformative for companies looking to maximize engagement online and streamline community management.
Jump to section
Twice the analytics means twice the insight
One thing social media and email have in common is that they are excellent for producing clear, actionable insights into your audience – and the success of your content. Through email, you can measure interest through open and click-through rates – or, conversely, disinterred through unsubscribe rates. Sales conversions can be tracked, along with more fundamental insights like deliverability. 
Social media tracks engagement but from a very different perspective. From comments, likes, clicks and conversions to impressions, sentiment analysis, and brand mentions, businesses can no longer afford to miss out on insights generated by the best social media platforms for generating leads. 
By keeping your email and social media separate, you're preventing those insights from drawing together and creating a single, sweeping picture of your market. 
Social listening is a great way to refocus your email campaigns
Social media are their own ecosystems. For digital marketers, keeping up to speed with the trends on social media has always been one of the biggest trials. Trend cycles are getting faster and faster each year, and being able to act on insights means figuring out how to social listen in real-time. 
The answer? To automate the process. Make use of an advanced AI to keep a tab on keywords, brand mentions, and other key moments that relate to your brand – or its target market – on social media, so that your team can be made aware of pivotal moments as and when they occur. 
For social media marketing, the benefits are obvious. Having all the insights you could possibly need in order to figure out what to post and when is the social media marketer's dream. It brings clarity to digital spaces that can, on the surface, seem very random and very unpredictable. 
But what does this have to do with email marketing? By applying your social listening insights to your email marketing campaign, you can get a better understanding of what to send to your subscribers, and when it will prove most relevant. 
One naturally complements the other
Social media are powerful marketing channels. What makes them valuable is also what makes them so unique to marketers. The sheer volume of niche audiences spread across LinkedIn, Twitter, Facebook, Instagram, and other big-name channels is awe-inspiring, and no business can really afford to overlook their centrality when it comes to lead generation and nurturing.
The biggest difficulty MarOps face on social media? Swimming against the tide of the ever-changing algorithm and, at times, having to overcome the extra weight that algorithm seems to give to direct competitors. The scales have a way of rebalancing themselves but, even still, there are trials and tribulations for any business in any industry. 
Email is also an incredibly powerful marketing channel. Your subscriber list is a valuable asset, and your email campaign represents a direct line to existing customers who are, in so many ways, far more valuable to you than prospects. 
But, of course, there's a setback. Email is far more effective at reaching existing customers – those who have chosen to opt-in – than it is for targeting leads that are higher up in the funnel.
So, one is public (which is great, but also challenging) and the other is private (again, great, but also challenging). So, when you put the two together and get them working in tandem, you've got an approach that works from all angles. Complementary forces, boosting your ability to make, nurture, and convert leads across multiple channels. 
Content repurposing between email and social media maximizes ROI 
When it comes to content creation, social media and email are highly demanding. You can't engage customers or leads without standout content that's worth the seconds or minutes they need to invest into it. Without that, everything falls flat, and nothing will deliver the ROI that you're expecting to see. 
But, like most marketing teams out there, you've only got a limited number of hours in the day to create and plan your social media posts, right? 
The solution isn't to triple the size of your team, just to make sure that you're churning out enough content to meet the demands of your social and email campaigns. The solution is to get smart about extending the life of a single piece of content through repurposing.
Don't confuse this with replicating content across the two campaigns – you don't want your inbound marketing to turn into an echo chamber. Instead, think about taking the core of that piece of content – the key message, any valuable insights or data, the CTA – and representing it in a new way between the two platforms. 
Integration doesn't mean that your To Do list has to double in size
Sure, content repurposing across social media and email marketing sounds great, you say, but how many hours do you think I have in a day? Reworking content is basically writing new content under a different name. 
Not really. In fact, editing and reworking content to avoid repetition, capture the right voice for the right social publishing platforms, and avoid you slipping into that generic, corporate voice because you just can't create quality content 24/7 is as easy as ABC. 
No, really – we're not being glib. 
Leveraging AI and automation to assist you in your marketing efforts is just about the best thing you could do for your business. At Oktopost, we launched a range of AI-powered tools through our social media management platform that can help with just that. Between our Post Wizard, which transforms text however you want it transformed, Content Spark, which autogenerates drafts and ideas for social publishing, and Message Mizer, which rephrases content so that it feels fresh and unique, generating and repurposing content to be used between your different marketing channels is a breeze…literally!
We know a thing or two about creating a comprehensive social media management platform – and how to get it working with the best B2B email marketing software options out there. 
In many ways, integrating the two separate disciplines together is a great way to save yourself time, rather than robbing yourself of it.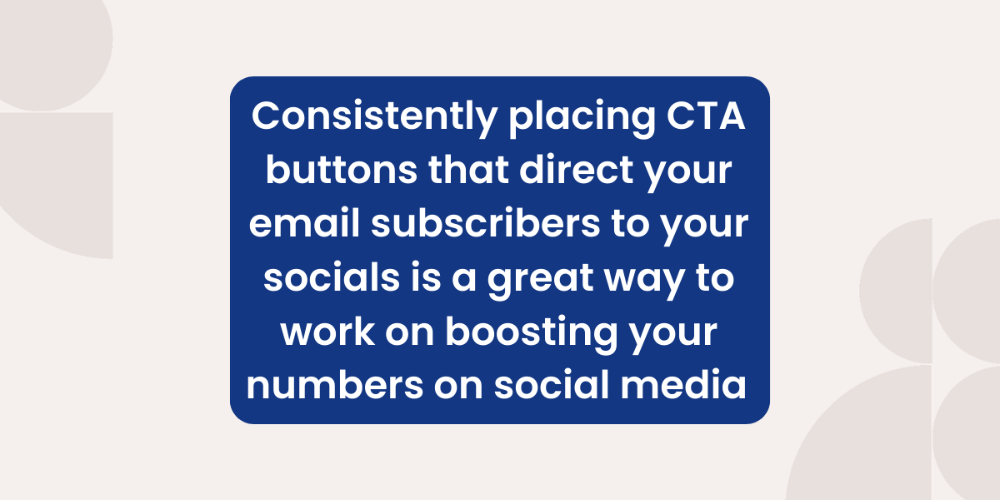 CTAs can grow your audience on both sides of the coin
A good piece of content without a clear call to action is a little like dinner without dessert. It's complete, but not as complete as it could be. 
Calls to action are highly effective. True, they can feel a little unnecessary when you've written 2,000 strong, compelling, expertly informed words on a particular subject, but don't overthink it. CTA buttons boost conversion rates, and that's all there is to it. 
Consistently placing CTA buttons that direct your email subscribers to your socials is a great way to work on boosting your numbers on social media. The same goes for encouraging your social media followers to subscribe to your emails with clear, unequivocal CTAs.
Leverage social media data for better personalization in your email campaigns
Buyers respond well to personalized emails. Once upon a time, generic emails sent out to thousands of subscribers may have been enough to cut the mustard but, these days, we know when the only unique feature an email has to offer is our name mail merged at the top.
In other words, it's not enough to skimp out on personalization – not if you want to generate strong metrics from your email marketing templates. 
Social media is an excellent place to scope out leads. You don't need to figure out the name of their childhood pet, where they went on vacation in 2007, and which team they support, but you can – and should – build a strong enough buyer persona that you can target your email communications with them, rather than sending them a bunch of updates they don't need (and probably won't even open). 
The more you can hone your email strategy with up-to-the-minute data and insights, the higher the ROI will be, since effort won't be wasted in the wrong places. 
An integrated social and email campaign will be the backbone of your inbound marketing efforts. From boosting personalization in your email marketing campaigns to honing your social media marketing strategy, the two are ready and waiting to complement one another.