Sales Rep Turned Social Media Manager: Expert Tactics For Success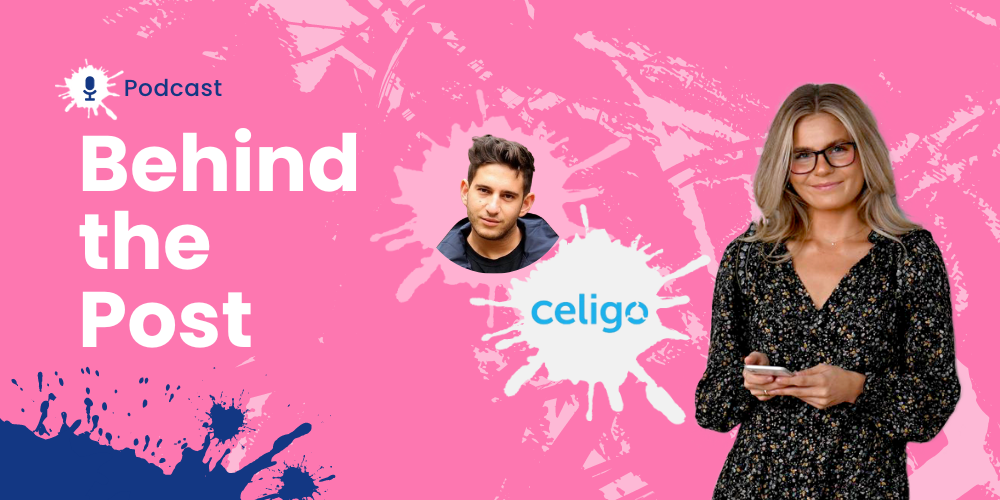 Listen to the Podcast:

Or subscribe on Spotify, Apple Podcasts, or YouTube
Episode Summary
Jordan Tennenbaum, Social Media Manager at Celigo, joins host Olivia Messina to discuss his transition from a 7-year sales career to social media and the framework he used to triple nearly every metric at his organization.
He emphasizes consistently publishing engaging, human-focused content to drive long-term growth. As an expert at crafting standout content, he reveals the power of being a little different and using relatable memes to connect with audiences.
From consistency and employee advocacy to creative social challenges and employer branding initiatives that celebrate his colleagues, Jordan unpacks the pillars of building a powerful, human-centric social presence that people want to be a part of.
He explores the ongoing debate around follower count–are they just vanity metrics or valuable indicators? Jordan provides a nuanced take, emphasizing an engaged following matters for social proof.
Jordan concludes the show by sharing how he built his personal brand, his favorite tools for efficiency as a social media marketer, and his perspective on whether brands should maintain a presence on X as many reevaluate their strategy.
Hot Topics:
Jordan's transition from sales to social media
The strategy that tripped nearly every social metric at Celigo
How to supercharge your LinkedIn following
Meet Jordan
Jordan is the social media manager at Celigo, an enterprise-grade iPaaS platform who has been working in social media for over three years now. He's experienced in SaaS, B2B, and B2C businesses, has two adopted dogs, and collects rare cactuses. Additionally, he loves to cook, try out new social media-related software, and work on DIY projects around the house.
Watch the live recording:

Love going Behind the Post? Catch all of the episodes here!
Or subscribe on Spotify, Apple Podcasts, or YouTube