The Science of Storytelling: How to Craft Compelling Narratives in B2B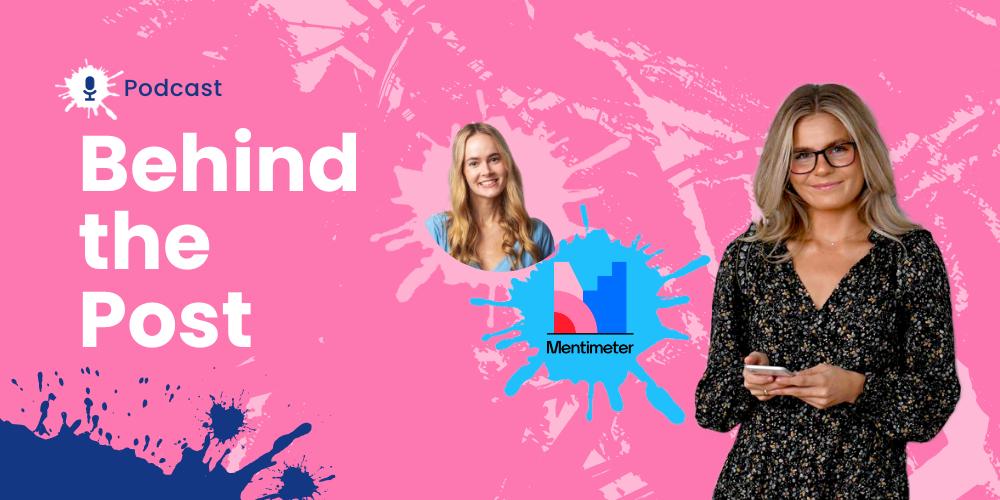 Listen to the Podcast:

Or subscribe on Spotify, Apple Podcasts, or YouTube
Watch the live recording:
Episode Summary
Tell me the facts and I'll learn. Tell me the truth and I'll believe. But tell me a story and it will live in my heart forever."
Born storyteller Solveig Rundquist, Senior Content Manager at Mentimeter, joins host Olivia Messina to discuss how she incorporates storytelling into her content marketing and the data-driven strategies she's implementing across social to drive results.
In this episode, Solveig breaks down what storytelling means to her, the science of crafting a compelling story, and how to bring it to life through your content and social media marketing. An expert in storytelling, she reveals how you can uncover stories within your organization or shift to "story doing" if the stories aren't explicitly clear.
With an impressive social presence within just a few months of joining Mentimeter, Solveig walks through her data-driven process and the fundamental changes she put in place to uphold a high engagement rate.
Delving into the importance of differentiating and tailoring content per channel, she explains how, with two very different target audiences– she gets the right content to land in front of the right people and how she uses data to make informed decisions.
To close the show, Solveig shares how she encourages key stakeholders to engage on social and why it's critical to make those already building their persona brands your heroes. You won't want to miss Solveig's thoughts on AI in content marketing today– stay until the very end for an insightful take.
Hot Topics:
How to craft compelling stories on social media even if they aren't explicitly clear
Tactics to ensure your content lands in front of the right audience
Solveig's approach to engaging key stakeholders on social media
Meet Solveig
Solveig Rundquist studied journalism at university – but for nearly a decade now, she's been working with what she calls the "dark side" of journalism, AKA brand + content marketing!
Still a writer at heart and totally obsessed with the Oxford comma, Solveig has held titles such as Storyteller, Head of Social Media, Editor, and Head of Brand & Buzz. She led the creation of an influencer marketing program at Rebtel and created the social media strategy which took Sinch organically from 4,000 to 110,000 followers in just two years. She recently became Senior Content Manager at Mentimeter, where she's developing a new content and social strategy to take the company to new heights.
Love going Behind the Post? Catch all of the episodes here!
Or subscribe on Spotify, Apple Podcasts, or YouTube