5 Common Social Media Mistakes and How to Avoid Them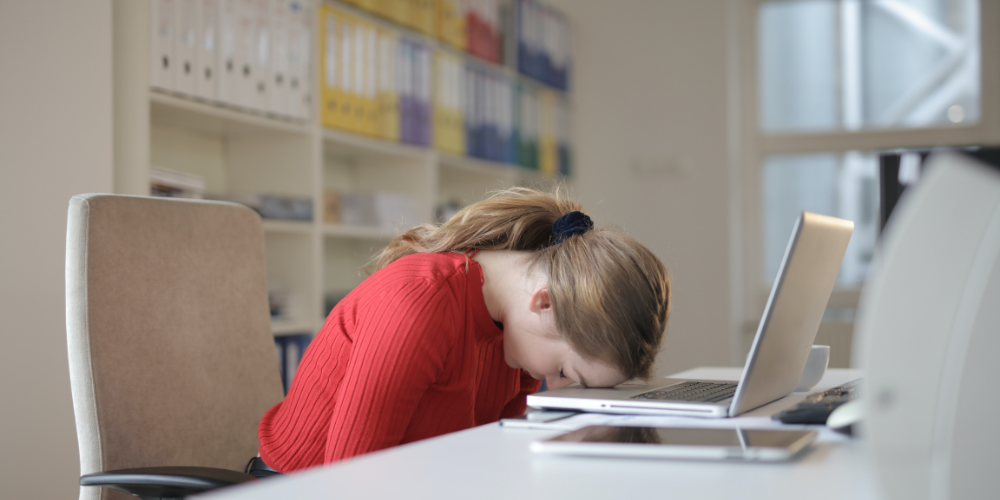 We all know how to use social media, right? You get an idea, you take a few photos or write and rewrite a paragraph until it just seems to work, then you talk yourself around to hitting 'post' and keep one eye on the notifications tab for the next couple of hours.
At least, that's how we manage our personal profiles, and there's nothing wrong with that. In fact, there's no 'right' or 'wrong' way to manage your own social media, but that simplicity and straightforwardness really doesn't translate into the business world.
Sorry!
Social media is two things at once. On the one hand, it's a polished, well-kept, edited, and carefully controlled version of real life; on the other, it's a sounding board for new ideas and creativity. Mistakes and mishaps happen in real-time, but it is possible to be one of those brands that just seems to rise above and thrive even as social media evolves before their eyes.
It isn't luck – it's based on shrewd understanding and a very adaptable strategy.
To that end, we've pulled together a few of the most common social media mistakes to avoid – and how you can make sure you're not among the many who have stumbled over those tripping blocks on their way to social media success.
1. Under-Analyzing
Social media generates an endless stream of metrics – invaluable insights into how your accounts are performing, what your followers and prospects are preoccupied by at any given moment, what your competitors are doing, which posts are generating the most conversions, how your reputation is faring, and how you are perceived by customers.
Think of it like ticker tape that never stops ticking.
Having a strong social media presence is one thing, but you're always going to be limiting yourself if you think that social media can't yield the clear ROI that other, more traditional marketing strategies do.
It's all about having the right platform to manage all those accounts and knowing how to sort through all those analytics until they tell a clear story.
2. Not Engaging with Customers
Social media is a great way to access customers on their level, where they're choosing to spend their free time. It puts you front and center in their minds without you needing to invest in paid ads – and, of course, gives you an opportunity to make the most of social posting and up-to-the-minute customer insights.
But that's not the whole story. Social media also offers the perfect point of contact between your business and your customers and prospects. It makes customer service a far more personal pursuit, and gives you the opportunity to put that social intelligence to use.
Consider the fact that, according to some recent stats, 77% of Twitter users will be left with a better impression of the brand if it responds to them.
Of course, when you've got multiple people managing multiple platforms, all that engagement can get time-consuming, and making communication consistent can be tricky. Oktopost's social media management platform brings all accounts and communications together, so that customer service can be managed from a single, central platform…Much more efficient than managing each account individually, and the best way to avoid making any significant social media mistakes.
3. Underestimating the Importance of Crisis Management
Utilizing social media offers an incredibly high pay-off for businesses, but with reward comes risk, and nothing worth doing is easy. Enough platitudes for now?
Social media crises can and do happen. They can happen as a result of a company-wide issue, a bit of poor press, or as a direct result of what that company is doing on social media: a misguided tweet, following a TikTok trend that was (with hindsight) best left alone, poor choice of language or phrasing, even an argument breaking out in the comments between a follower and an employee – however unlikely it sounds, the reality is that it could still happen.
Does that mean we should just swear off the top social media platforms? Definitely not. But it does mean that no social media strategy is complete – or even worth using – without a clear crisis management plan.
Like a fire extinguisher or the tin of garbanzo beans at the back of the pantry, a crisis management plan is there to ensure that, in a pinch, you're covered. It takes the big, grey shadow out of social media marketing, and stops you feeling like you're just waiting for the worst to happen.
4. Failing to Humanize
When we say the word 'business', what comes to mind? Maybe a tall, steely office block, a boardroom table, a page polka-dotted with pie charts, serious shades of gray and blue, suits and briefcases…
When you think of a particular business – a brand you feel a real sense of connection to – those images are replaced by something a lot more personable and distinctive. It could be anything, from their unique branding to the layout of their socials, or even a collection of faces that you have dealt with personally. There's a sense of voice – something instantly recognizable that appeals to your emotions. Something very different from 'tall and steely', right?
This is all about a business's ability to humanize itself – to form the human-to-human connections that are necessary for loyalty and genuine engagement. Plenty of businesses have mastered it over the years, but enough have struggled to break free from the very awkward zone of trying to be relatable that many of us would rather not try. Modern consumers are very savvy, and getting a corporate account onto their level isn't easy, but it's definitely possible.
Social media is the best possible place to flex those human muscles. Why? Because it offers the opportunity for you to engage with customers where they are, rather than waiting for them to hit up your site or store. Social media allows you to…
Participate in social conversations.
Communicate directly with followers.
Boost your digital presence instead of just promoting new product launches or new services.
Convey your values to like-minded followers.
Take up space in your industry through thought leadership.
…All of which represent excellent ways to humanize your brand.
Humanizing your brand doesn't mean that your team should be approaching social media in the same way they approach their personal profiles. Every post, every interaction, needs to be guided by that emphasis on crisis management we mentioned above – a clear social media policy that lays down the law for interactions, language, and approval.
The trick is to make it look charismatic and spontaneous, despite the fact that your approach to social media is structured by a robust and ever-evolving strategy. It's always possible, even for industries that have historically struggled to strike that balance – it just takes strong content creation, and a fluid strategy tailor-made for your ideal audience.
5. Limiting Your Scope
Most of us have a preference for one social media platform over the rest, even if we spread our time between multiple platforms (which most of us do). And, undoubtedly, there's one platform that stands out as the right platform for your business – whether it's photo-centric Instagram, corporate-focused LinkedIn, the brevity of Twitter or the sheer scope and accessibility of Facebook.
But sticking to one platform really limits your scope, even if it's down out of a desire to limit media management costs. A common misconception about social media marketing is that there's no use posting to multiple marketing channels if the same followers are going to be on the receiving end.
This is partly right, but partly wrong.
Partly right because you don't want to be showing the same people the same post spread across multiple platforms. You don't want to post the same story to Instagram, YouTube, and TikTok, and you don't want the same bit of text to be copied and pasted between Twitter, Facebook, and LinkedIn. People will get bored of the repetition pretty fast, and, in all likelihood, unfollow you on all but one platform.
Partly wrong because different platforms will broaden your reach for social selling, and grant you access to an even broader audience. With the right social media marketing software, time- and cost-efficiency is possible. And, provided you've got it drummed into your head that posting the same content on every platform is a real social media booboo – and that there will always be plenty of things to post on social media – you don't need to worry about losing engagement.
A good social media strategy will cater to the different needs of the different channels, and will be underpinned by the right social media publisher. Each one is unique, although there is bound to be some overlap in the type of content that does well on each one. Don't limit yourself by limiting your understanding of (and trust in) social media.
Social media is a complex topic – changeable, fast-moving, and easily under-utilized. But don't take that as a sign that it's not worth the effort; social media marketing can be marketing, and the team here at Oktopost know that better than anyone.