Mastering B2B Social: Secrets from Drift's Content Marketing Manager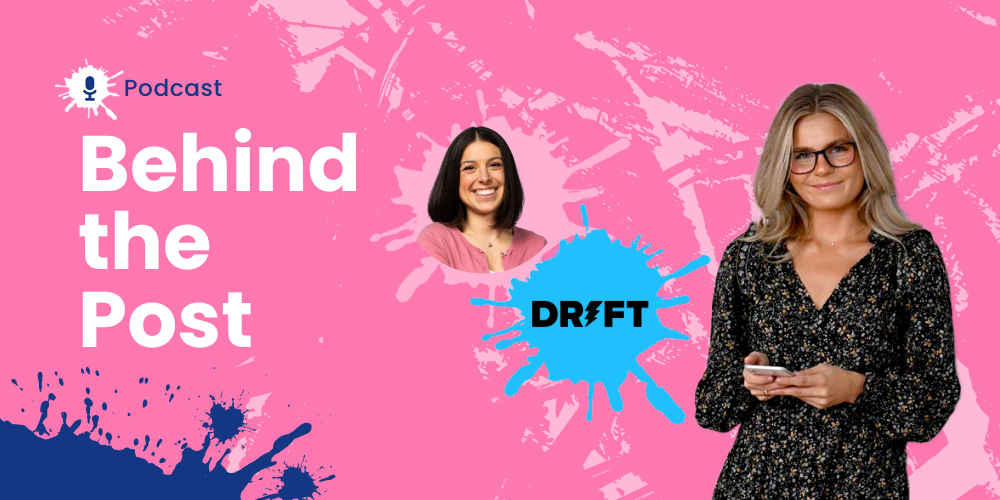 Listen to the Podcast:
Or subscribe on Spotify, Apple Podcasts, or YouTube
Episode Summary
You can't cross your fingers and hope everyone will see your first post."
In this episode, host Olivia Messina welcomes Elizabeth Hilfrank, Content Marketing Manager at Drift, to the show. Over the past 5 years, Elizabeth has overseen several sectors of content at Drift, from video production to podcast to now their blog, ebook, newsletter, and social media strategy–and now she's revealing what she's learned along the way.
Elizabeth shares how to nail a social media video, emphasizing the importance of hooking the audience in the first couple of seconds and always including captions. With human-focused social campaigns, she reveals how her strategy and content are more in line with B2C. She even gives examples of current and past campaigns that have driven results for Drift.
With a proven record of success, she dives deep into her LinkedIn strategy, discussing how often she posts and whether or not you should put the link directly in the post or in the comments. Even though Drift is in B2B, she highlights the importance of showcasing they are human by jumping on trends and regularly engaging with their community.
To wrap up the show, Elizabeth reveals her social workflow process and how she determines what content makes it to the corporate feed. She shares the importance of her calendar and project management tool, her tips for managing content ownership outside of social, and the importance of early involvement of social media managers in content creation discussions.
Hot Topics:
How to create and promote successful social media videos
Proven LinkedIn tips and strategies for engagement
Elizabeth's workflow that allows her to manage their blog, ebook, newsletter, and social strategy
Meet Elizabeth
Elizabeth Hilfrank is a content marketer at Drift, where she oversees their blog, ebook, newsletter, and social media strategy. When she's not writing or strategizing content offers, you can often find Elizabeth running through the streets of Boston or cooking up new recipes.
Watch the live recording:

Love going Behind the Post? Catch all of the episodes here!
Or subscribe on Spotify, Apple Podcasts, or YouTube