Allen Gannett on Developing the Right Ideas at the Right Time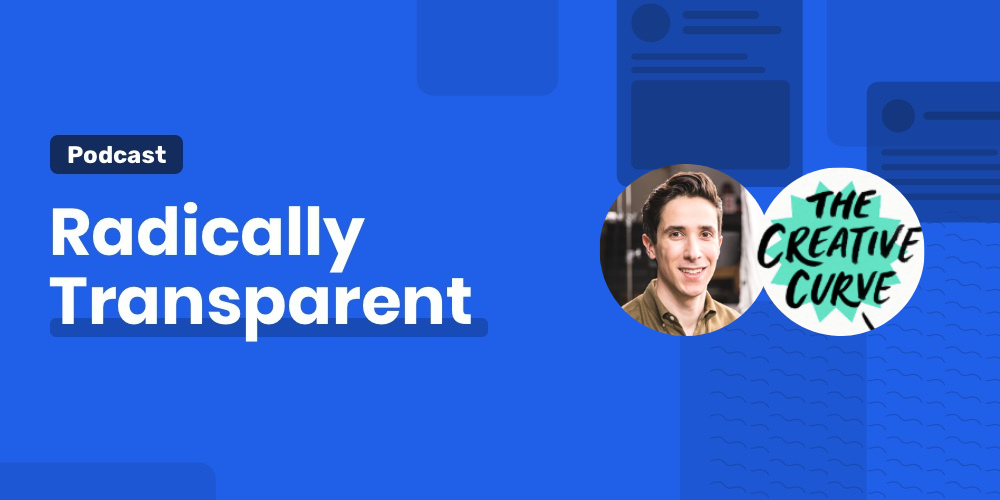 Big data entrepreneur, founder of TrackMaven, which in 2018 merged with Skyword to form the #1 content marketing platform, co-founder of Acceleprise, the leading SaaS startup accelerator, and author of the book "The Creative Curve," published by Currency, a division of Penguin Random House and featured on CNBC, Forbes, numerous top podcasts, Allen Gannett, takes the hot seat today:
Watch the recording:
Listen to the podcast:
For more thought leadership on ideas that lead to creative content, check out our Radically Transparent podcast on Apple Podcasts, Spotify, YouTube or LinkedIn.
Want to hear more from renowned marketing leaders? Catch all episodes here.
Meet Allen Gannett
Allen was the founder and CEO of TrackMaven, a marketing analytics platform whose clients included Microsoft, Marriott, Saks Fifth Avenue, Home Depot, Aetna, Honda, and GE. In 2018 it merged with Skyword, the leading content marketing platform, where he became the Chief Strategy Officer.
Allen has been on the "30 Under 30" lists for both Inc. and Forbes.
His book 'The Creative Curve', came out in June 2018 from Currency, a division of Penguin Random House. The book has been featured on CNBC, Forbes, numerous top podcasts, and has been translated into eight other languages. Most importantly, he was once a very pitiful runner-up on Wheel of Fortune.
Episode Summary
The idea that genius is born only through nature and otherwise cannot be taught or made has been spoon-fed to us for decades. Either we have the gift of genius, or we don't. But Allen Gannett, tech entrepreneur and author of The Creative Curve, has proved the notion simply false.
In this episode, you will find your jaw dropping to the floor as Gannett reveals the science and secrets behind achieving breakout commercial success. It's not as complicated as you may think!
He quickly de-bunks the myth that creativity is born not made and reassures us all that if you are not born a creative genius it does not mean you can never become one.
By breaking down "the creative curve" — the point of optimal tension between the novel and the familiar – Gannett will leave you with the mindset, skillset and toolset to better engineer mainstream success in any field!
Stay in the Loop
Radically Transparent, is a podcast geared towards the modern-day B2B marketer. Host Jennifer Gutman and her guests are a mixture of renowned marketing and sales leaders from B2B marketing organizations around the globe.
Each episode shines a light on the inner workings of B2B leadership– including what keeps successful CEOs, CMOs, VPs and social media teams up at night, professionally. The conversations are real, raw and authentic all while revealing to listeners the unfiltered, not-so-known truths of today's most interesting marketers.
Quickly becoming one of the Oktopost's most popular original podcast shows on the internet, new episodes air every Thursday on Radically Transparent, a podcast channel, built for marketers, by marketers.
Catch all episodes here.
Like What You Heard?
Help us get the word out! Leave a rating and review on Apple Podcasts by heading on over to the Library Tab under Shows. Click on the podcast subscription and scroll down to Ratings & Reviews to give it a star rating.
It'll take you less than a minute and it'll help us spread the word about Radically Transparent.
Subscribe to the Radically Transparent Podcast, brought to you by Oktopost, today: