Natalie Binns on the State of B2B Marketing
Natalie Binns, Oktopost's newly appointed VP Marketing takes the hot seat today.
Listen to the podcast:

For more straight-forward thoughts on the state of B2B marketing, check out our Radically Transparent podcast on Apple Podcasts, on Spotify, YouTube or LinkedIn.
Catch the Recording:
Want to hear more from leaders on B2B marketing? Catch all episodes here.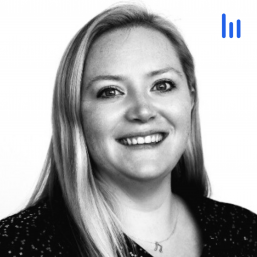 Meet Natalie Binns
Natalie is a marketing leader with over 20 years of experience in the B2B technology industry. Her experience includes marketing leadership roles at start-ups and high growth companies such as Instart (later acquired by Akamai), Sauce Labs and Centrify (later acquired by Thycotic) and CA Technologies.
With a history of helping businesses drive exponential hyper-growth through global demand generation, programmatic and ABM strategies, she brings a strong understanding of the challenges B2B marketers face to the marketing strategy table.
Episode Summary
Natalie, Oktopost's first ever VP Marketing takes the hot seat. There's no shortage of transparency as she reveals what attracted her to join the team and what on earth keeps her up at night, professionally.
In this episode, we dig into the challenges B2B marketers face daily, what social media managers are doing well and what, in Natalie's opinion, they can do EVEN better. She also shares thoughts on how a certain type of education helped her become a passionate and sought-after B2B marketing all-star!
Stay in the Loop
Radically Transparent, is a podcast geared towards the modern-day B2B marketer. Host Jennifer Gutman and her guests are a mixture of renowned marketing and sales leaders from B2B marketing organizations around the globe.
Each episode shines a light on the inner workings of B2B leadership– including what keeps successful CEOs, CMOs, VPs and social media teams up at night, professionally. The conversations are real, raw and authentic all while revealing to listeners the unfiltered, not-so-known truths of today's most interesting marketers.
Quickly becoming one of the Oktopost's most popular original podcast shows on the internet, new episodes air every Thursday on Radically Transparent, a podcast channel, built for marketers, by marketers.
Catch all episodes here.
Like What You Heard?
Help us get the word out! Leave a rating and review on Apple Podcasts by heading on over to the Library Tab under Shows. Click on the podcast subscription and scroll down to Ratings & Reviews to give it a star rating.
It'll take you less than a minute and it'll help us spread the word about Radically Transparent.
Subscribe to the Radically Transparent Podcast, brought to you by Oktopost, today: