5 Best Practices for Streamlining Your Social Media Publishing Workflow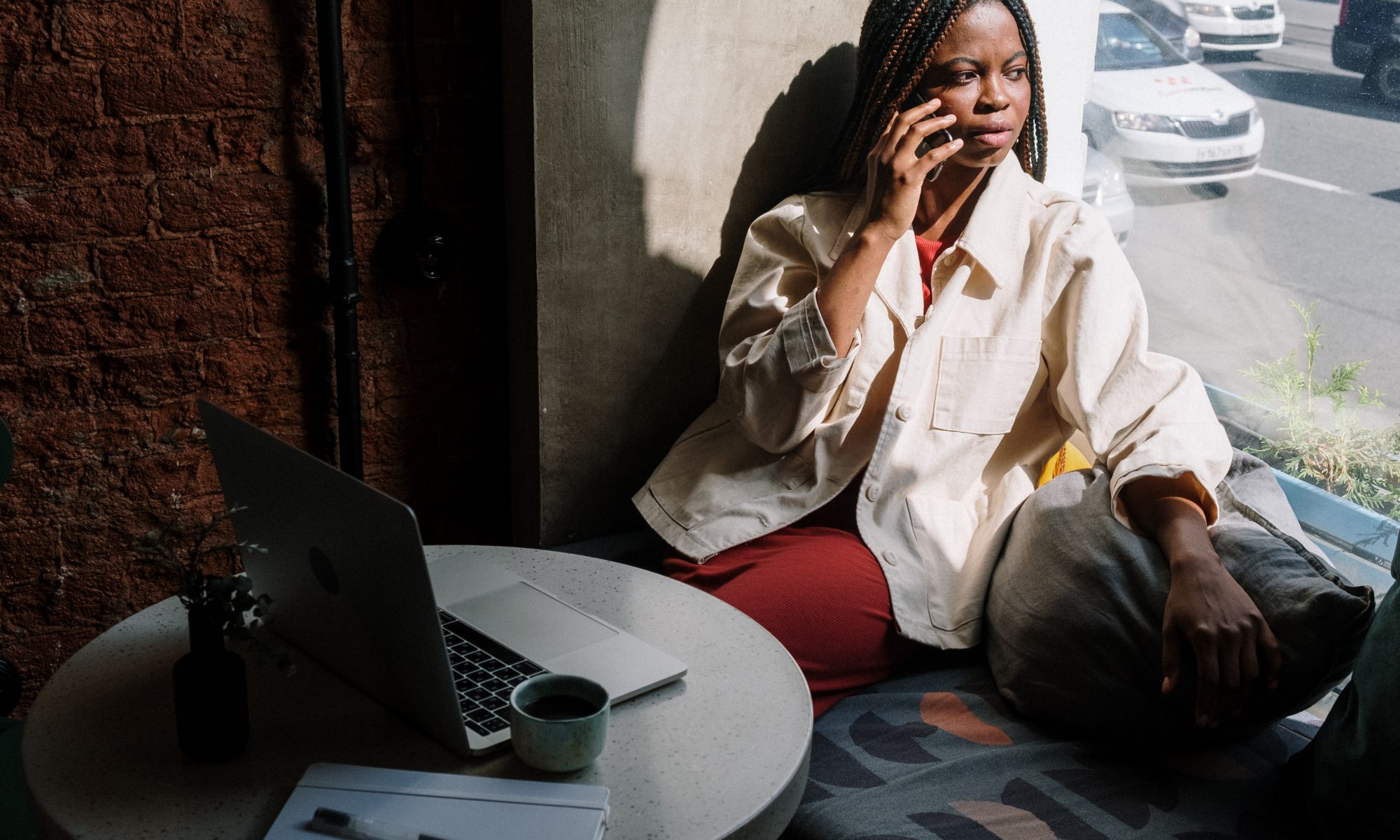 We don't need to remind you of the benefits of consistently posting quality content to social media, particularly when it comes to getting ahead of the competition. The more you can do to solidify your brand's status on social media, the more you are able to pull ahead in terms of thought leadership and share of voice; the more you interact with your audience, the better you can expect your click-through and conversion rates to be. 
We know this, you know this – most people who have been involved in MarkOps for more than 5 minutes know it too. But just knowing something is rarely enough. 
Knowing that kale is good for us doesn't make it go down any easier. Knowing that an $8 coffee every morning is derailing that monthly budget doesn't stop the cravings. Knowing consistent social publishing is transformative for B2B enterprises doesn't take away from the fact that, without the right strategy, it's a real drain on time, resources, and energy.
The solution? Streamline that workflow. It may not be the solution for a kale aversion or Frappuccino habit, but it'll be the best thing you could do for yourself (and the businesses) this week. 
Here are the five things you need to know about streamlining your social media strategy. 
Jump to Section
1. Scheduling content
You know what's difficult to do on demand? Writing, filming, editing, graphic designing – even just idea creation. Creativity is a tricky subject, and while plenty of writers, videographers, and artists can pull it out of the hat as and when the situation demands, there's no denying the fact that, at times, productivity flows. Others? Well…it's more of a trickle. 
Besides, there are other, more concrete downsides to working right up to the deadline each day. Being in a constant time-crunch means opportunities for collaboration and 'going the extra mile' are rarely available. What's more, deadlines are absolute, which means any issues manifest in delays and blockages. If you've got a piece of imperfect content, but zero time left to post, you'll have to learn to live with those imperfections, or risk another missed deadline. 
This is why so many brands feel their social media channels are underutilized. It's a common cause of 'fizzling out' – when brands get less consistent about posting until they're hardly posting at all.
But content is, as they say, king. The average B2B buyer reads 13 pieces of content before reaching a decision, and more than 50% of those buyers look directly to social media for that content. 
The solution? To work in batches, building a strong stock of content and scheduling social media posts ahead of time. 
Content creation for social media shouldn't be down-to-the-wire. It's inefficient and wasteful of your creators' time and skills. 
With a strong supply of pre-written and pre-approved content always ready to go, you're not only able to ensure that deadlines are always met, but that you're prepared for changing trends among your audience. Social media listening is a key part of leveraging your social media channels for maximum ROI, and being able to action those findings by posting content that is relevant to social conversations at the drop of a hat will be of major benefit to you. 
If you can start to plan social media posts ahead of time, you'll have the space you need to hone your strategy, create a social media checklist, and improve results. 
2. Know your audience
Publishing on social media yields a huge variety of insights into post performance. By now, even brands that would consider themselves social media sceptics understand how to analyze those metrics. But there's still a misconception out there – the idea that social posting is a little like a shot in the dark, and that figuring out how to get consistently strong results from a social media strategy is something of a guessing game. 
This idea couldn't be further from the truth, and not knowing what traits and interests define your audience will prove to be very inefficient. It'll mean posting a lot of content that isn't right for them, wasting time and resources and, in a worst-case scenario, losing followers who no longer feel your page or brand is relevant to them. 
The solution? Use social media to understand exactly who your audience are, and what they want. 
It just makes sense. Let's say we asked you to write a letter. What letter? Just a letter. To whom? To anyone – just write a letter. What's it supposed to be about? We just want you to write a letter, and for it to make the reader laugh, or cry, or feel special, or forgive you, or something – anything!
Let's face it, writing that letter would take a long time. For a while, you'd sit there, trying to create ideas out of thin air. You'd probably start writing, but spend more time second-guessing yourself than actually getting words on the page. You wouldn't know whether to be casual or formal, funny or serious, wistful or no-nonsense. A lot of time would be wasted, all because your assignment was too broad (and frustrating) to complete to a high quality. 
If you know who you're writing for – or filming, drawing, designing, scripting for – them the words will flow. 
3. Repurpose content
You've probably heard it said before that there's no original idea – that every film, novel, article, painting, or sculpture contains elements that have been created and seen before. Before you drift off into a daydream, trying to imagine something utterly brand new, consider what that means for your social posting strategy. 
Repurposing content for social media is a great idea. It means you don't have to work from scratch every time, and that content that has brought you success elsewhere – say, on your site – can continue benefitting you long after that initial wave of interest has died down.
In essence, it means a higher ROI for content your brand already owns. It means you can widen your reach, boost engagement, and improve brand recognition on a smaller investment of time and energy than creating brand new content requires. 
The solution? Cut, paste, trim, revitalize and celebrate strong content all over again. 
From turning webinars into TikTok-ready tutorials to repurposing blog content into an Instagram slideshow, there are many different ways you can breathe new life into old (but gold) content. 
4. Work from a centralized platform
There are many benefits to utilizing multiple social channels. Each one holds a different potential for businesses, even beyond the consumer-facing world of B2C, and, ultimately, contributes toward the overarching goals of driving growth, boosting visibility, furthering thought leadership, and increasing traffic to your site. 
There is, of course, one setback to maintaining a presence on a wide variety of social channels – and its one that causes plenty of businesses to underutilize social media. 
What's the problem? Managing multiple social channels can be pretty inefficient, particularly for SMEs, who have limited time and resources to be jumping back-and-forth between LinkedIn, Facebook, Twitter, Instagram…you name it…and posting engaging content, responding to interactions from followers, social listening in order to recognize trends and jumping on those conversations with, you guessed it, engaging content. 
The solution? Simplify cross platform social media with a centralized, integrative platform.
It's safe to say we know a thing or two about centralizing community management through a B2B social media management platform – and how!
Jumping back and forth between channels is one of the biggest sources of friction marketing managers face. With the right marketing suite, however, they can streamline this process and manage those separate communities all from one place. With that resistance eliminated, they can deliver a better, stronger customer experience through a proactive social media presence. With Oktopost, you can integrate other customer service platforms, like Zendesk and Freshdesk, to ensure a there's no shortfall between customer experiences on your site, and on your social media. 
A strong platform backed by enterprise-level social media publishing tools will eliminate the ebb and flow of activity that many brands suffer from on social media, and ensures community management is no longer a hurdle, but another string to your bow. 
5. Put those analytics to use
Remember how we said that social media produces an incredible variety of insights and metrics, that help you not only to track ROI, but to stay on top of your competitors, your existing customers, your target audience, and new leads. 
But collecting data is a tedious task if you don't know how to automate it. Sure, it's possible to get proactive about gathering analytics and sorting them into some broad picture of your social media utilization, but that's far from efficient. 
The solution? Automate where you can, but don't get complacent about implementing those analytics into your strategy. 
Analytics should represent a core part of your social media publishing platform. From share of voice and sentiment, which should be used to underpin your strategy, to stats that really exemplify the returns on your social publishing – click-through rate, engagement, shares, etc. – these analytics are invaluable to creating a razor-sharp strategy, with no wasted effort.  
The best social media publishing tools for streamlining your social media management workflow are also the best tools for scaling your online presence. If you can make effective social media management a smooth process (something the team here at Oktopost can help with), then that represents a major step toward growth, and will continue to underpin your operations no matter how much the business (and its market share) continues to grow.