New Year, New Publishing Experience
Back in August, we've launched the new post console, but our work didn't stop there. We kept on tweaking and improving the new interface based on our customers' feedback. And today, we're excited to announce a few more updates that will make your experience even better.
Action Buttons
The most notable change in our recent update is the new action buttons. We refreshed their look and feel, so you will be able to set posting parameters (such as a campaign, audience, posting time, etc.) and quickly check them right before you post without having to review each one.
New Date & Time Picker
With this update, Oktopost's date and time picker became so much more intuitive. You can now set the date and time of your post by simply clicking on When and sending it to the queue or choosing the time, adding as many posting times as you want.
Image Management
Within the scope of this update, we also added a few cool, useful features for image management. First of all, you can now edit images from your Media Library. Just click on the pencil icon on each thumbnail and then crop, rotate and blur away:
You can also rearrange the order of image attachments by simply dragging one in front of the other. To upload multiple images at once from your computer, just drag and drop them right to the post console: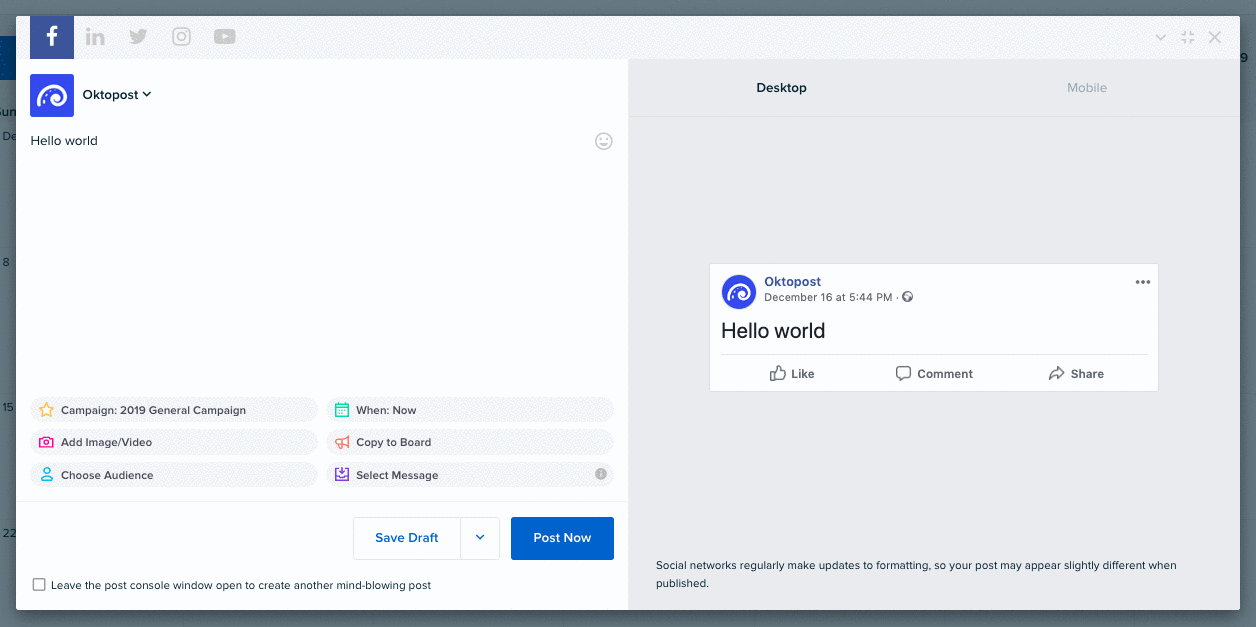 That's a wrap for today. As you enjoy our latest updates, we're back to working on the next big thing to turn your social media chores into the most pleasant part of the day. Happy holidays!