5 Ways to Use Social Listening for Competitive Analysis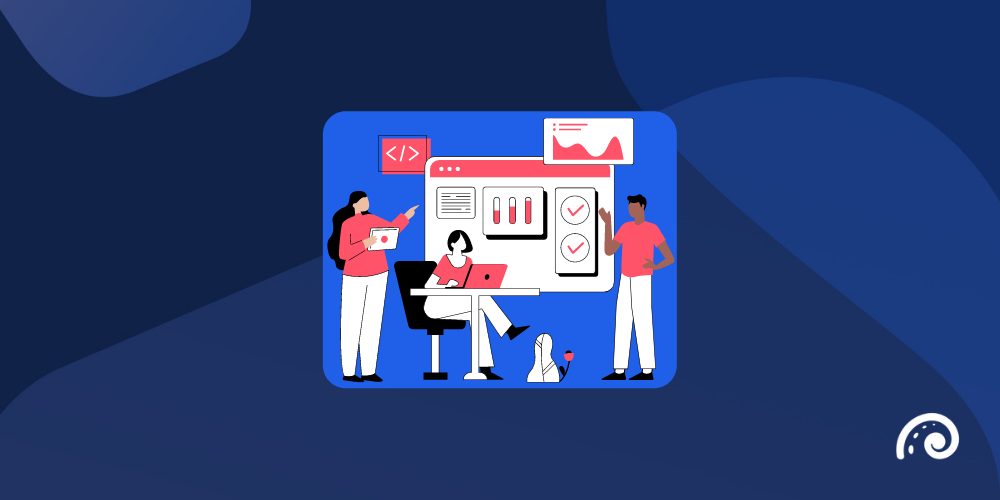 B2B, despite what many believe, moves at a fast pace. You have to be able to monitor and understand what your competition is doing to stay one step ahead.
In such a fast-paced environment, you need to do more than ever to differentiate your brand from the rest of the field. Monitoring and analyzing the strategies of other companies in your niche will help you identify room for improvement and optimize your own strategies. In this article, we'll explain how B2B brands can use social listening to complete a comprehensive competitive analysis.
Quick links:
What Is Competitive Analysis?
At the most basic level, competitive analysis is simply the process of learning about your competitors. The more you understand about other businesses in your field, the easier it will be to guide your own brand in the right direction.
For example, let's say customers are placing Google searches that are relevant to your brand, but most of them end up going to a competitor's site rather than yours. In that case, competitive analysis will help you figure out what they're doing right and how you can start attracting some of those leads.
Competitive analysis could include many different elements such as visiting competitors' websites, tracking their search engine rankings, or looking at the content they post on their blogs or social media pages. We'll dive into how you can use social media to keep an eye on your competitors. Using social listening for competitive analysis offers a wealth of insights for your brand.
Remember that even the best marketers can't get everything right on their own—you need to learn from other businesses in order to fully optimize your tactics.
3 Benefits of Performing Competitive Analysis
Some brands are reluctant to invest too much into competitive analysis if they're already happy with their digital marketing results. However, understanding your competitors comes with a number of critical benefits that can help take your campaigns to an even higher level. Let's take a look at some of the main reasons to perform a competitive analysis.
1. Competitive pricing strategies
Pricing your products or services isn't the most exciting decision, but it's one of the most important sales choices you can make. It's impossible to make informed pricing decisions without knowing how your prices compare to those of your competitors.
If you see that your products are significantly cheaper than those of similar brands, you might be able to raise your prices without losing that competitive advantage. On the other hand, you may find that you can afford to drop the price of other items in order to become more competitive without compromising your margins.
2. Content creation that's guided by what customers want
From blogs and press releases to product launch announcements and social media posts, the content you develop has a critical impact on your brand image. If other businesses are outpacing you in content creation, you may find it difficult to close that gap in other areas.
Also, social listening for competitive analysis can help you identify your competitors' weak points. For example, if you offer a feature that your competitor doesn't, and your customers are talking about it, you should create content geared towards that unique point of differentiation.
No matter what industry you're in, other businesses are probably using these strategies already. If your competitors are driving lead generation through content marketing, you should start working on new content so that you can bring some of those leads to your own site.
3. Understanding your value proposition
Consumers have more choices than ever in 2022. People usually pay for products and services when they feel that they're getting a unique value. As a marketer, your goal is to develop a powerful value proposition that motivates consumers to buy from you instead of someone else.
When you're looking at competitors, you should obviously be looking at their strengths in order to find ways to improve. At the same time, you should consider the strengths of your own brand.
Along with shoring up weaknesses, you also need to expand on your existing advantages so that other companies don't catch up to what you're doing.
How to Leverage Social Listening for Competitive Analysis
Even if you're already working on social listening, you may not be applying those insights to competitive analysis. In this section, we'll consider some of the most effective ways to improve your competitive analysis strategies through the power of social listening.
1. Identify your competitors
Before you can learn from your competitors' ideas, you first need to know exactly who those competitors are. Of course, you probably already know about some of the other companies that operate in your niche. Social listening can help you identify those who weren't on your radar.
In social listening, we call this Share of Voice. Share of Voice shows you how often you (or your competitors) come up in conversations relevant to your brand.
Which brands pop up first when you look into social media topics that relate to your products or services? You should consider those companies your top competitors—after all, they're the ones with the most visibility within your target audience. While small businesses don't have the resources of larger companies, you should still be able to learn a lot from their social media engagement.
At the same time, it's easy to focus on the top competitors rather than smaller companies that are more similar to your own. Competitive research should include all sizes of businesses, and you should make a point to analyze companies that are working at your scale. In fact, small businesses are sometimes more flexible when it comes to experimenting with unconventional marketing strategies.
2. Follow their activity
Once you have a clear idea of who your competitors are, you can start to extract insights from their social media activity. What are they doing to generate followers, and how are they keeping their audience interested over time? Take a look at different companies and see what types of content tends to lead to the most engagement.
To build interest through social media, you need to be at the center of social conversations that relate to your brand or field. If other companies are having those conversations instead of you, you're missing out on an opportunity to generate more social media engagement.
Effective social media marketers tend to leverage many different kinds of posts in order to keep things interesting. Check out the top five types of social media posts for more information about the most powerful strategies in 2022.
3. Consider audience engagement
Social media engagement is all about two-way communication. In addition to what competitors are posting, you also need to consider what audiences are saying about them. Analyzing sentiments around different brands will help you understand how your image differs from those of your top competitors.
With modern social listening platforms, you can quickly compare how many mentions and interactions each of your competitors are generating. Many social listening tools also offer an analysis called social media sentiment. This helps you find out what percentage of mentions are positive vs. negative and to take the overall pulse of how the public feels about you.
Of course, you should also be interested in how social media users are talking about you in connection with other brands. If someone started buying a competitor's products instead of yours, what motivated them to switch? Similarly, why are your customers loyal to your brand rather than another?
4. Look at influencer marketing
Influencer marketing is still more relevant in some fields than others, but it has become much more common over the last ten or so years. In fact, the size of the influencer marketing industry more than doubled from just 2019 to 2021.
While influencer marketing grew for many different reasons, one key factor is that influencers can offer more credibility compared to posts that come directly from a brand. Influencers give brands the opportunity to generate unique interactions that aren't possible in a typical marketing campaign.
Learning more about how other companies are approaching influencer marketing will help you get more out of this tactic in your own campaigns. Are your competitors working with micro-influencers, household names, or something in between? What kinds of styles do you find in a typical influencer marketing post?
5. Continue improving your strategies
Competitive analysis isn't a one-time event — it's an ongoing approach to digital marketing that requires consistent attention. You should be integrating social listening and data from your competitors' social media engagement in order to keep identifying new weaknesses and building on your existing strengths.
If you're focusing on influencer campaigns, for example, keep an eye on trends from other businesses. Falling behind the latest developments will make it that much harder to put forward a unique impression that enhances your brand image.
As you get used to the process of gathering and analyzing social media data, you'll naturally come to understand how this information can help your business succeed. Like with any other skill, effective social listening comes from consistent practice and real-world application.
Final Thoughts
In 2022, most marketers are already aware of the concepts of competitive analysis and social listening. However, they may not understand how to improve their usual competitive analysis tactics through the use of social listening techniques.
Without social listening, you will only be able to perform a limited competitive analysis. These tips will help you get more out of social listening data and continually improve your strategies by keeping an eye on the top competitors.