3 Top Metrics for B2B Marketers to Track on Social Media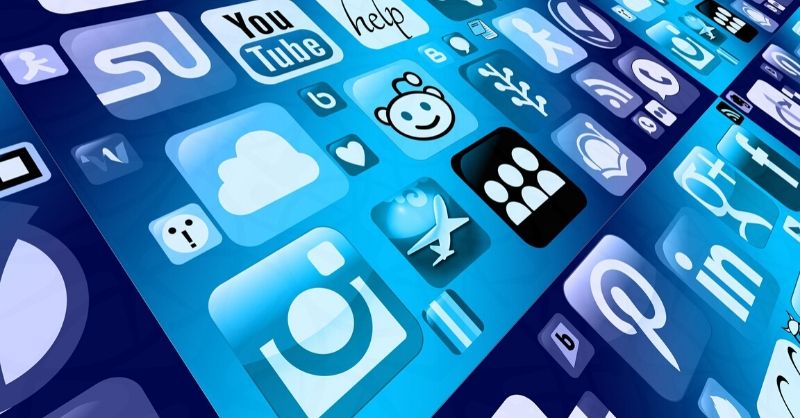 So, you've been publishing content to Facebook, LinkedIn, Twitter, and maybe a few other social networks, building up some followers and engagement. What's next? How can you measure and demonstrate the true impact of your B2B social media marketing efforts?
In its 2016 Report Metrics That Matter for B2B Marketers, Forrester surveyed a large number of leading CMO's and marketing executives, revealing some alarming insights. For example, Forrester highlights that B2B marketers need to step up their game by focusing on metrics that their CMO and VP are going to care about. They need to be able to quantify how their marketing channels, including social media, are driving broader organizational goals.
To say the least, social media is much more than a brand awareness tool. When measuring its effectiveness, you need to ditch the vanity metrics that look good on paper, such as followers, likes, and shares. What really matters these days are actionable metrics – metrics that demonstrate how your social media activities can be tied to real business outcomes.
In this article, you'll discover the top 3 metrics that you should be monitoring on social media:
1. Engagement as Clicks
Among all engagement metrics that you can think of, 'clicks' is the most valuable metric to track. These clicks don't have to direct readers to your own website, but also a third party website.
While it doesn't necessarily mean a conversion, measuring 'clicks' gives you a broad view of how well your content attracts visitors. It also allows you to understand what your audience is interested in, and why one piece of content is more engaging than another.
2. Website Traffic
Your website is who you are. It's the cornerstone of your company's online visibility. Your website and social media networks must work together in order to continuously drive traffic to your online assets, such as your webinar sign up pages, your blog posts, your white paper download pages etc.
With social media driving traffic to your website, you need to be able to measure and verify its impact. For this, Google Analytics comes in handy. Google Analytics gives you an accurate picture of all of your website visitors – where they come from and how they behave. You can view all of the major channels that drive visitors to your website, including social media.
As you can see in the image below, it's very easy to compare social media to other traffic drivers. So far, almost 6% of traffic comes from social.

You can take this a step higher and evaluate which social network is bringing you the most valuable web traffic, and thereafter invest more in this network. Valuable visitors are those who are truly interested in your product or service and end up converting through filling an online form, subscribing to your blog, or maybe requesting a demo.
With a platform like Oktopost, you can track these types of conversions from social media in order to understand which network is giving you the most valuable web traffic. In the conversion analysis below, you can see that Twitter is leading the way by generating 76% of the website conversions. It should also come as no surprise that Google+, which after 6 years failed to gain popularity, is bringing in no conversions at all.
3. Marketing Qualified Leads (MQL's) & ROI
Moving on. Your social media KPI's should demonstrate your ability to drive growth and revenue for the company. That's why measuring the number of leads you generate from social media is perhaps your most important success indicator. However, not all leads make a good fit for your sales team. Leads are only considered 'marketing qualified' if they meet the following criteria:
They express real interest in your product or service in the form of accessing a gated piece of content – e.g. downloading an eBook or a case study, signing up for your latest webinar, requesting a product demo etc.
They leave their real contact information through one of these content assets – so bob-rocks@gmail.com might be fake after all.
Going back to social media, you want to understand how effective your social posts, networks, and campaigns are at converting audiences into MQL's. Doing so will help you deliver important insights that make for more strategic decision-making.
One of the reasons that B2B marketers are skeptical about social media as a lead generation tool is because of the difficulty in tracking and attributing leads to social media activities. In other words, how do you know that a person who filled out a webinar form on your website actually came from an organic Facebook post? This is where a social media management platform like Oktopost is hard to ignore.
Using Oktopost, B2B marketers can track leads from the minute they click on any of your social media content, to the point where they converted via a gated content piece, and all the way until they became a customer. This way, you can paint a complete picture not only of your social media leads, but also of your social media ROI.
Using a Social Media Analytics Dashboard
It's important to keep all of your social media marketing activities in one central place to ensure that it gets measured effectively and accurately. With the Oktopost social media analytics dashboard, you can easily track and report all of your important metrics on a daily, monthly, or yearly basis. You can set goals for each social media activity, analyze your best and worst case scenarios, and determine which messaging, networks, campaigns, or even specific employee advocates, drove the best results.
Measuring and improving is the winning cycle of a successful social media strategy. The Oktopost platform lets you do just that! You can extract unlimited insights about your social media performance while mapping out your entire audience journey – from the time they first engaged with your social content, to when they converted, and eventually became a customer.