What Social Media KPIs You Need to be Tracking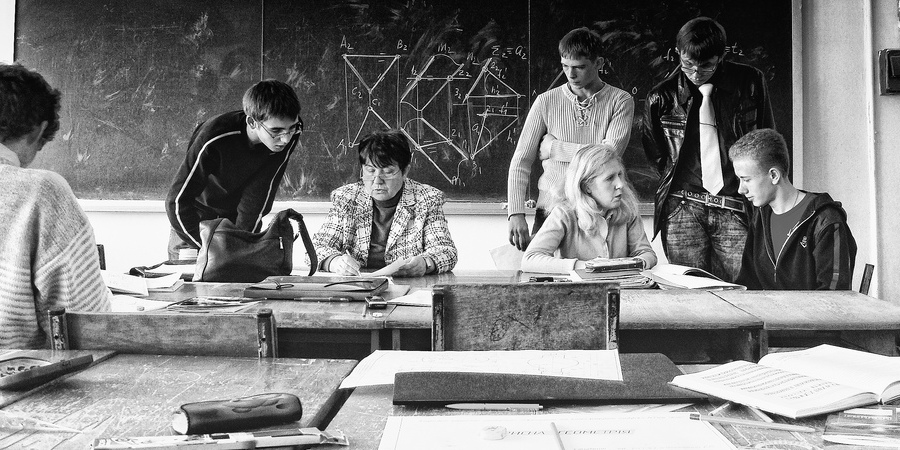 Is social media working for your brand? If so, then prove it. I'm not trying to be standoffish or aggressive here; I'm actually getting to the root cause of a problem facing many B2B organizations and their respective marketing departments – and that problem is this: Demonstrating the ROI of social media.
Social media works. For example, according to various industry sources, brands that use Twitter, generate twice as many leads as those who don't, while 45% of companies have gained a customer directly through LinkedIn. And yet, businesses are still attempting to figure out the influence and return of investment regarding their social media efforts. Is social media really working for your brand or should the money be spent elsewhere? It is hard to know exactly unless you monitor your key performance indicators (KPIs).
Before you decide on what to do with your social efforts, there are some social media KPIs I suggest you take a look at. By tracking these KPIs, you will be able to greatly improve your social media strategy.
The Importance of Knowing Your Followers
No matter which social network you're using, whether it's Twitter, Facebook, LinkedIn, or Google+, the number of fans or followers you have will be a good indication of how your social reach is growing. The more the merrier when it comes to followers, but remember, the real value comes from having good, relevant followers. While you can easily purchase thousands of followers to puff up your page, these aren't going to benefit your business at all. In fact, purchased, low quality followers, can have a negative impact on your social reach, but that's for a different blog post.
When measuring follower social media KPIs keep in mind:
Not all of your followers are active followers. By active, I mean users that have been on that social network in the past 30 days. These are the people who will engage with your content, and your brand will be able to craft a strategy that will target their interest and convert these leads into prospects.
Measure if your followers are decreasing. Paying attention to trends such as growth in followers or loss of followers are also important because these trends will help you understand which content is attracting customers or driving them away. You will naturally lose some percentage of followers (many of these are simply people or companies that regularly follow and then unfollow people in the hopes of growing their own audience), but if you find you are losing more followers than you are gaining, or are losing a large amount, changing your post frequency or the content of your posts could help turn things around.
Knowing your social demographics is important. It's great to have a big audience, but if they aren't the right demographic for your business, they won't do you any good. Set specific goals for growing your followers in specific regions, industries, job titles, etc., and then measure your follower demographics to see how you are growing in each of those areas. For example, by analyzing your data, you may see that the majority of your followers work in tech. By understanding this data, you may decide that it would be most beneficial to your lead generation strategy to tie content back to current tech news and industry trends.
According to Social Media Today, 65% of B2B marketers invest in social media to gain market insights. Your followers can be a resource to provide you with insights into your market and industry. Be sure to measure the size and value of this resource.
The Importance of Knowing Your Engagement Metrics
Having followers and understanding who they are, as described in the previous section, can be beneficial to your business, but if they're not engaging with what you're sharing then you're missing out on a valuable component of social media. This is what makes your active followers so much more beneficial. A small, but engaged following is far more valuable to your business than a large following of inactive or disinterested people. There are some important metrics of engagement that you should pay attention to that may indicate the potential success of your social media campaigns.
Likes, Shares and Retweets: The most basic social media KPIs; likes, shares and retweets enable marketers to understand which content was worthy enough for their target audience that they went the extra step to share it with their own, personal network. In general, you only have a short window to gain likes and shares before a post is lost in your user's feed. Did you know that 75% of Facebook post engagement happens in the first 5 hours!
Comments: Whether they be positive or negative, comments are important and should be taken seriously. When somebody takes time to express his or her opinion, it indicates that whatever you posted was meaningful enough to elicit a response. If the comment is positive or answers a proposed question, respond with a thank you, and possibly engage and continue the conversation. If the comment is negative, make sure to express your concern and what you plan to do to remedy the issue. Be active so that your audience feels that you care about them, which you should.
Clicks and Traffic Sources: For each individual post on your social networks, you should know how many clicks it generated. Depending on the content you are posting, clicks may be the most important engagement metric you track. It's important to note that clicks from social media could lead to third party websites and not necessarily your web assets. You should know which social networks are bringing your blog and website the most traffic, directly or indirectly
Measuring the growth of each of these KPIs individually is a good way to measure your progress – but real insight can be gained when they are looked at together. If a post received a high number of clicks, but a low number of comments and shares, your audience may not have really responded to the content. Facebook is now ranking content like this lower as it feels that this represents "click-bait" type content that isn't providing actual value to their users.
The Importance of Knowing Your Conversion Rate
As a lead generation tool, social media has a 100% higher lead-to-close rate than outbound methods, according to ADG Creative. For B2B social media campaigns, the most important social media KPI is usually how effective your social media content is at converting your audience into real leads for your business.
One of the reasons some B2B marketers are resistant to using social media is due to the difficulty in measuring the true social media ROI. By tracking a lead from the minute they click on one of your social media posts, to the point they fill out a form on your website, and all the way to them becoming a client, you can gain an accurate measure of how effective your social media campaigns are and how much revenue they are generating.
In order to do this effectively – and automatically – tying together your social media management and analytics tool with your marketing automation and CRM tools will allow you to track the entire customer journey from the very first touch point, effectively enabling closed loop reporting from click to sale.
*****
Monitoring these KPIs will allow your business to better understand the effectiveness of their social media campaigns. If your social media efforts aren't producing the results that you want, looking at the successes and failures on as specific a level as possible will help you find potential solutions for the issues rather than taking social media out of your marketing efforts.
If you have other important B2B social media KPIs, please share them in the comments below!