7 Million and Counting: How to Manage a Massive Global Following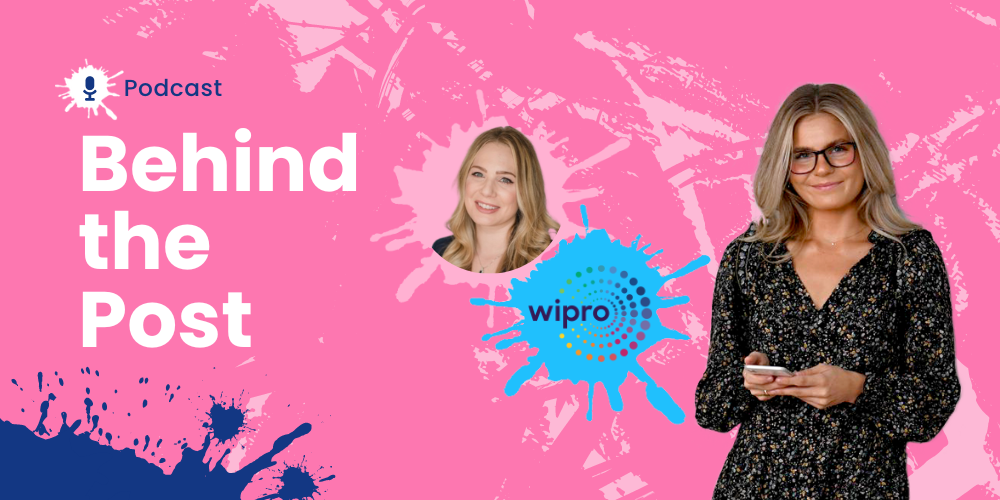 Sam Samayoa reveals how she manages a global audience of over 7 million followers.
Listen to the Podcast:

Or subscribe on Spotify, Apple Podcasts, or YouTube
Episode Summary
It's not easy managing a global social media presence of over 7 million followers, but our next guest, Sam Samayoa, makes it looks easy.
Sam is the Senior Social Media at Wipro, and she's going Behind the Post to reveal how she generates and maintains high engagement on LinkedIn, how she manages writing content on a global scale, and what key indicators she tracks for success.
Especially today, social is often the first touch point with a brand, so Sam speaks on the importance of the 95, 5 rule and a few of the tactics she uses to stay top of mind.
Olivia and Sam even discuss the pressures of working in social media, such as the responsibility of being the voice of the company and the public nature of their work.
Sam even shares where she thinks B2B brands are missing the mark today and why as a social media professional, you have to be comfortable saying no. As a seasoned social media manager, tune in to hear her tricks for writing engaging content, like leading with the problem and always having an eye-catching graphic.
Hot Topics:
How to write content that appeals to different cultures and demographics
Balancing content for an audience of over 7 million followers
The unfiltered truth about working in social media
Meet Sam
Sam Samayoa has been working in B2B social media for 7 years in the manufacturing, data, and IT industries. She currently works as the Senior Social Media Manager at Wipro, where she manages an organic following of over 7 million followers as well as managing paid social efforts. In 2022, she won the Philadelphia Business Journal's Social Media Star Award for Best B2B Campaign.
Sam lives in Easton, PA and her interests outside of work are golfing, the beauty industry, traveling, Pure Barre, and hanging out with her husband Carlos, son Gio and 8-year-old Yorkie Stitch.
Love going Behind the Post? Catch all of the episodes here!
Or subscribe on Spotify, Apple Podcasts, or YouTube