3 Ways to Take Advantage of Artificial Intelligence in Social Media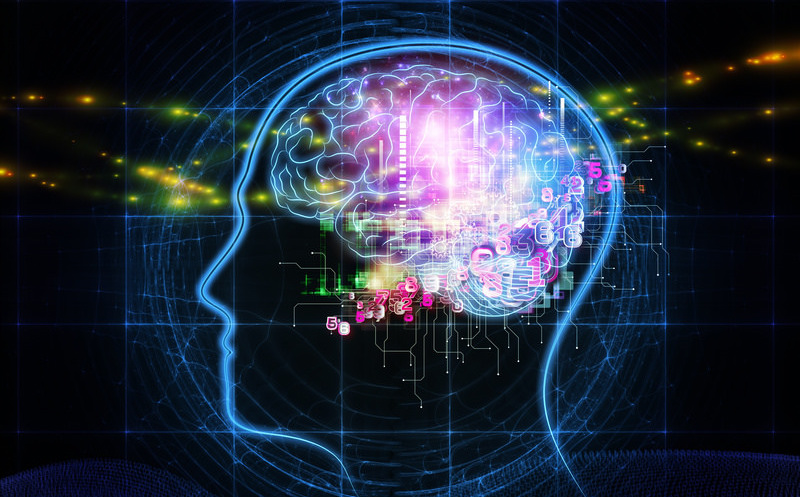 B2B marketers have a seemingly endless array of tools and platforms to play with on the way to understanding prospects and generating leads.
For some time, the most exciting thing in marketing was the rise of marketing automation platforms (MAPs), which 91% of the most successful users agree are necessary for fruitful campaigns. Now we are witnessing the era of social media management (SMM), and the next big thing in digital marketing is artificial intelligence (AI). When combined with marketing automation and social media, AI can help marketers understand and target leads like never before.
It's a fact that 73% of all B2B leads need to be nurtured before they make a purchase, and the best way to nurture them is through personalized content. Marketing strategies that take advantage of artificial intelligence in social media, will become more important for B2B marketers to adopt.
How Does AI Fit into Marketing?
Artificial intelligence (AI) is the ability of computers to understand certain aspects of the natural world, and ultimately, use that understanding to complete tasks normally requiring human intellect and effort.
While the idea of AI is both fascinating and scary in the popular imagination, it's an extremely potent tool. Some of the biggest names in IT and computing are jumping on the AI bandwagon, including IBM and Google, in order to make their products and services as "human" and relevant to users as possible. Marketing automation that employs "machine learning" will be able to interpret specific details about potential customers, such as where they spend time online, what products they like and how they use social media, and apply deep layers of analysis to determine relevant marketing messages.
For example, a marketing stack that employs AI algorithms might learn that a certain buyer who habitually uses Twitter on Thursday and Friday mornings has recently spearheaded and executed a major project and constantly video-conferences with colleagues across locales. The software can then suggest (or even create) targeted Tweets to be published on the days and times that she'll see them: one that congratulates her on her successful project and one linking to a blog post about how your product brings multi-regional corporate employees closer together.
A complete view of individual customers is priceless and promises to make your social media marketing, content distribution and all other campaign elements more effective.
However, it requires being smart and sensitive with lead data. With privacy concerns at an all-time high, B2B marketers using AI-enabled MAPs and SMMs will have to walk a fine line between intrusiveness and relevance while crafting personalized content.
How Marketers Can Harness the Power of AI Now
With AI's promise to change the game for marketers seeking better behavioral targeting methods, more software with built-in AI capabilities will begin to appear. And soon, the most competitive companies will be using AI and the deep customer insights it provides.
Because leads nurtured with personalized content produce 20% more sales opportunities than those that aren't, it may be crucial to budget for AI-enabled marketing automation solutions for your company. The right time to do so is determined by trends in your particular market, and changes in the AI marketing platforms. Yet another reason CMOs are the new CIOs.
However, as essential as artificial intelligence will become, human intelligence is still paramount. The use of AI in marketing is mostly about increasing personalization, which marketers can get a head-start on by adopting some tried-and-true strategies.
1. Conform your content to buyer persona insights as closely as possible
Well-developed buyer personas contain very useful facts about defined groups of people who buy from you. Buyer personas yielded a 171% increase in marketing-generated revenue in one case study, proving that key persona insights—such as what prospects' habits are, what kind of work environments they function within and what motivates them to spend money—are indispensable to personalized campaigns.
By keeping persona knowledge in mind as you build your content pipeline, you'll construct social posts, blogs, whitepapers, videos and other content that each segment of prospects will find extremely relevant and timely.
2. Mine your CRM tools for rich customer insights
While buyer personas are an open window to the collective minds of groups, your CRM is likely full of hints for content that will get individual qualified leads to respond. By analyzing the content of emails, social media messages and phone calls, you can get powerful insights into what exactly what will prompt a particular prospect to take the next step.
For example, a researcher might respond best to data-driven whitepapers and webinars, whereas a salesperson might be moved by more conversational, persuasive copy about your product's immediate benefits.
You and your team can manually conduct a deep review of customer details in your CRM platform. But if you have a large-enough dataset of customer interactions, you might choose to conduct a semantic analysis to understand the level of buying intent behind the words your qualified prospects use. 
3. Seek authentic, real-time interactions with leads and customers via social media
Social media remains one of the most immediate ways to get the attention of individual prospects and draw them into your brand story. Be sure to write posts that encourage engagement and maintain an active presence in social media discussion hubs. If you chime in where there's relevant openings, which you can discover with a good social media monitoring tool, your brand will come off as a useful resource.
While artificial intelligence in social media will be increasingly refined, it will take time (if ever) to replace authentic human connections between brands and customers. AI tools are improving to the point where software, all by itself, will successfully forge strong bonds with buyers. But for now, it's up to B2B marketers to do all that's necessary to reach out to leads organically and create conversions and loyalty through personal involvement.
Cover image via @Silver Blue