From Awareness to Conversion: How to Use Social Media to Move Leads Down the Sales Funnel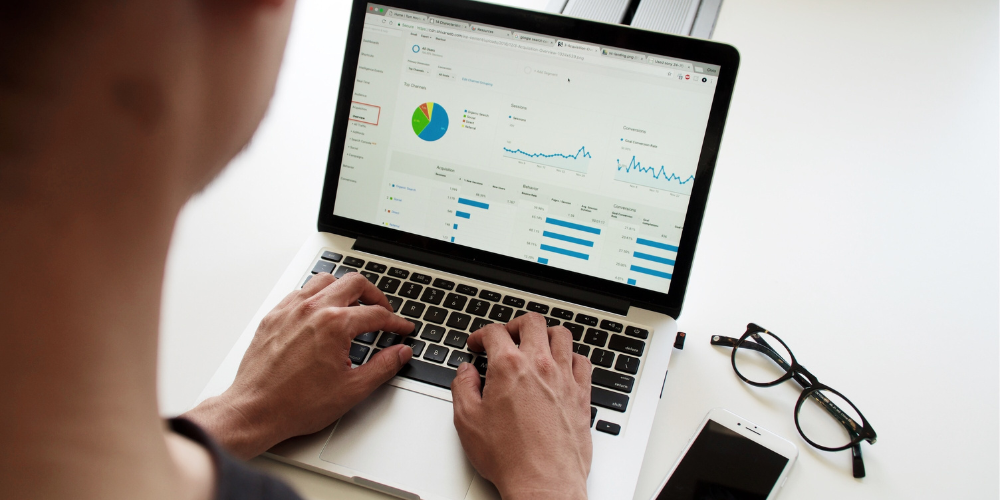 Moving leads down the marketing funnel can be a complex and challenging process, especially when your qualified prospects are taking their time. But with the strategic use of social media, this journey can become more manageable and effective. 
The marketing funnel represents the buying stages your leads go through when evaluating a product or service. It can be simplified into three stages: top of the funnel (awareness), middle of the funnel (consideration), and bottom of the funnel (conversion). The types of content your leads will engage with on social will vary by their particular needs as well as their stage in the funnel. To nurture your leads toward conversion, you need to create a variety of social content that appeals to them at different stages of their buyer journey.  
Want to get started? We've broken down what you should be doing on social media for each stage to get your leads converting faster.
Jump to Section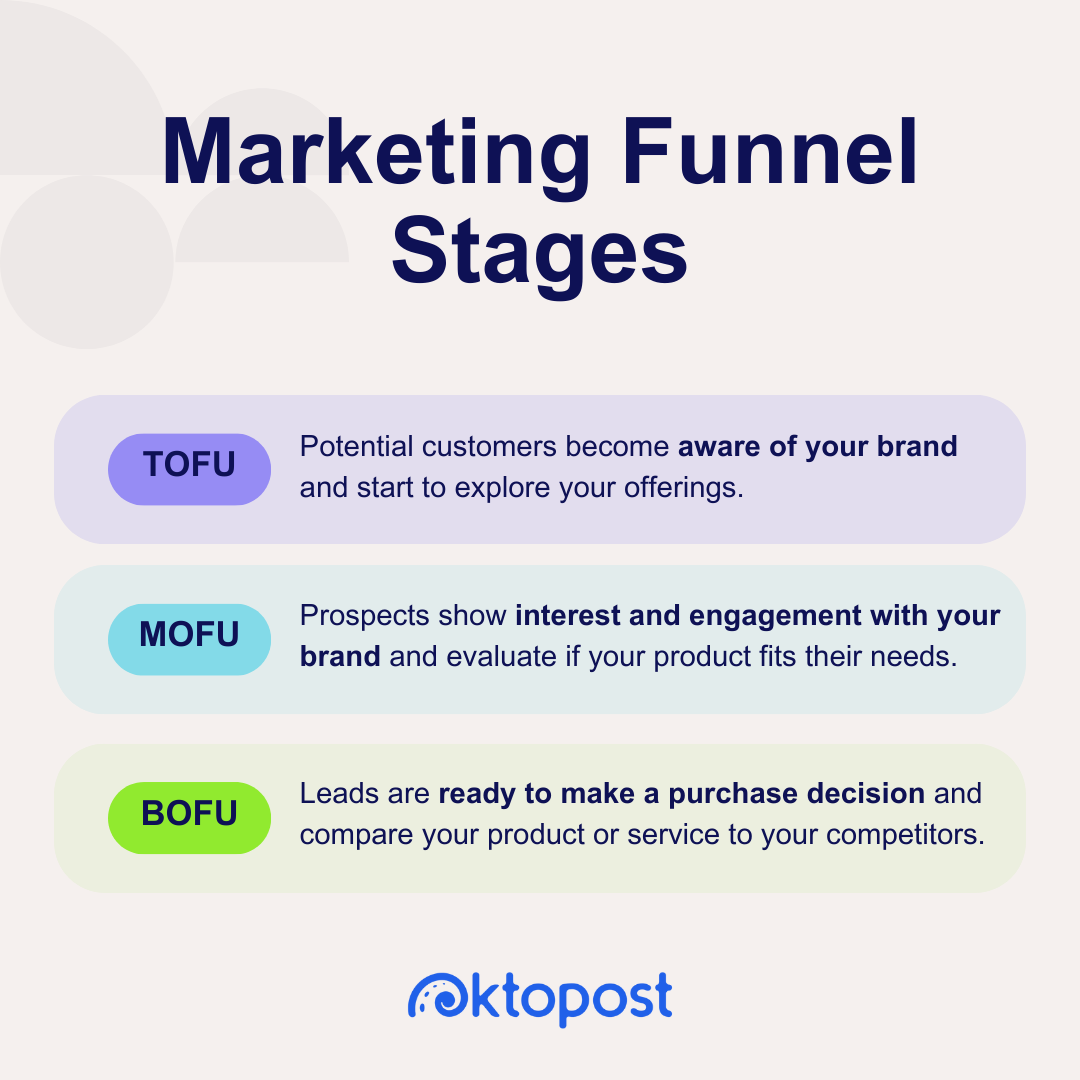 Top of the Funnel 
The focus of the top of the funnel (ToFu) is raising awareness. This stage of the funnel focuses on making customers aware of your brand, and what your products or services can offer them. After all, no one can purchase your products or services if they don't know that you exist. 
At this stage, most customers are experiencing pain points they need solved and are searching for a solution. But how do you draw them to your brand? With billions of users worldwide, social media is the perfect platform to reach B2B businesses and their buyers. In fact, statistics reveal that 75% of B2B buyers use social media to make buying decisions. Therefore, a strong social media presence offers B2B enterprises the opportunity to attract more quality leads entering the funnel. 
The overall end goal of the ToFu stage is to create quality social content for a targeted audience, that makes you stand out and attract leads who are likely to convert. The types of content you want to create for this stage include articles, blog posts, videos, and infographics that solve the challenges your customers experience on the job and provide original insights that will enable them to excel in their roles. Bonus points if your audience sees you investing in community management by re-engaging leads and customers in comments, tags, and DMs. After all, engaging in conversation with your prospects goes a long way in humanizing your brand and creating everlasting relationships. 
The main thing to remember here is that prospects don't want to be sold to straight away. Instead, you need to vary your content to appeal to your audience. In other words, you need to build trust. Don't only post content that drives prospects to leave their information. Likewise, your content at this stage shouldn't only outwardly push your company's product or services. As it's the ToFu stage, it's no surprise that your content should be raising awareness. But, it should also be educating your audience, providing value, and presenting your brand as a thought leader and expert in your industry. 
Middle of the Funnel
As your prospects move down to the middle of the funnel (MoFu), they are starting to evaluate if your product or service is a solution to their pain points, and if it is the right fit for their needs. This is where you need to get them hooked by offering content that positions your product or service as the solution they've been looking for. Here, you can provide information on how your product works to solve specific challenges, how your customers have used your product to reach their goals, and other pertinent insights. Examples of this type of content include webinars, blogs, and whitepapers.
In this consideration stage, your prospects will begin to engage more deeply with your content and product, showing their growing interest. And given that social media is the go-to place to research products for B2B buyers, there's a strong chance plenty of your leads will be demonstrating their interest there first before they even click through to your site. 
Thanks to social media, determining which prospects are demonstrating this interest is easy. Each time your audience likes, comments, and engages with your corporate posts, as well as your employee's social advocacy posts, they are leaving social signals that they are interested in specific solutions you're offering, and have intent to learn more. These are signals that you should be looking out for to effectively nurture these leads with the content they're interested in.
Bottom of the Funnel
Finally, your prospects have landed at the bottom of the funnel (BoFu)–the conversion stage. And yet, this can be the trickiest part to push leads through.
You've done it, you've hooked prospects and they're showing serious interest in purchasing your product or services. But, your work is not done yet. While they are devoting attention to your business, they're now evaluating your value and comparing your product to your competitors. In addition to this, most B2B buying decisions are made by more than one person. Maintaining interest as the decision moves through the various levels of the business can be difficult for any account executive.
Your prospects are committed to searching for a solution and you need to make your product stand out. Social media is the first avenue stakeholders are going to check when someone is trying to get an internal buy-in. You need to ensure your content on social includes vital BoFu content. This is where product-oriented content comes in. Use social media to promote how prospects can use your product, why you stand out in the market, and why your solution is a must-have that your prospects cannot afford to walk away from. 
Here are a few tips on how you can achieve this with content:
Share customer testimonials and case studies that showcase how your product or service has benefited existing customers. This social proof will build trust and confidence in potential buyers, and help your conversion rates. 

You can also use social media to share exclusive, limited-time promotions and discounts, creating a sense of urgency and encouraging them to make a swift decision. 

Host live demos and Q&A sessions on social media platforms to address questions and concerns directly.
Another way you can use social media to convert your prospects sitting at the bottom of the funnel is social listening. Social listening is a powerful tool that involves monitoring conversations about your brand, products, competitors, and keywords. With social listening, you can also stay tuned in to any promotions or deals your competitors are running.
By implementing these strategies, you can effectively use social media to nurture leads and drive conversions at the bottom of the marketing funnel.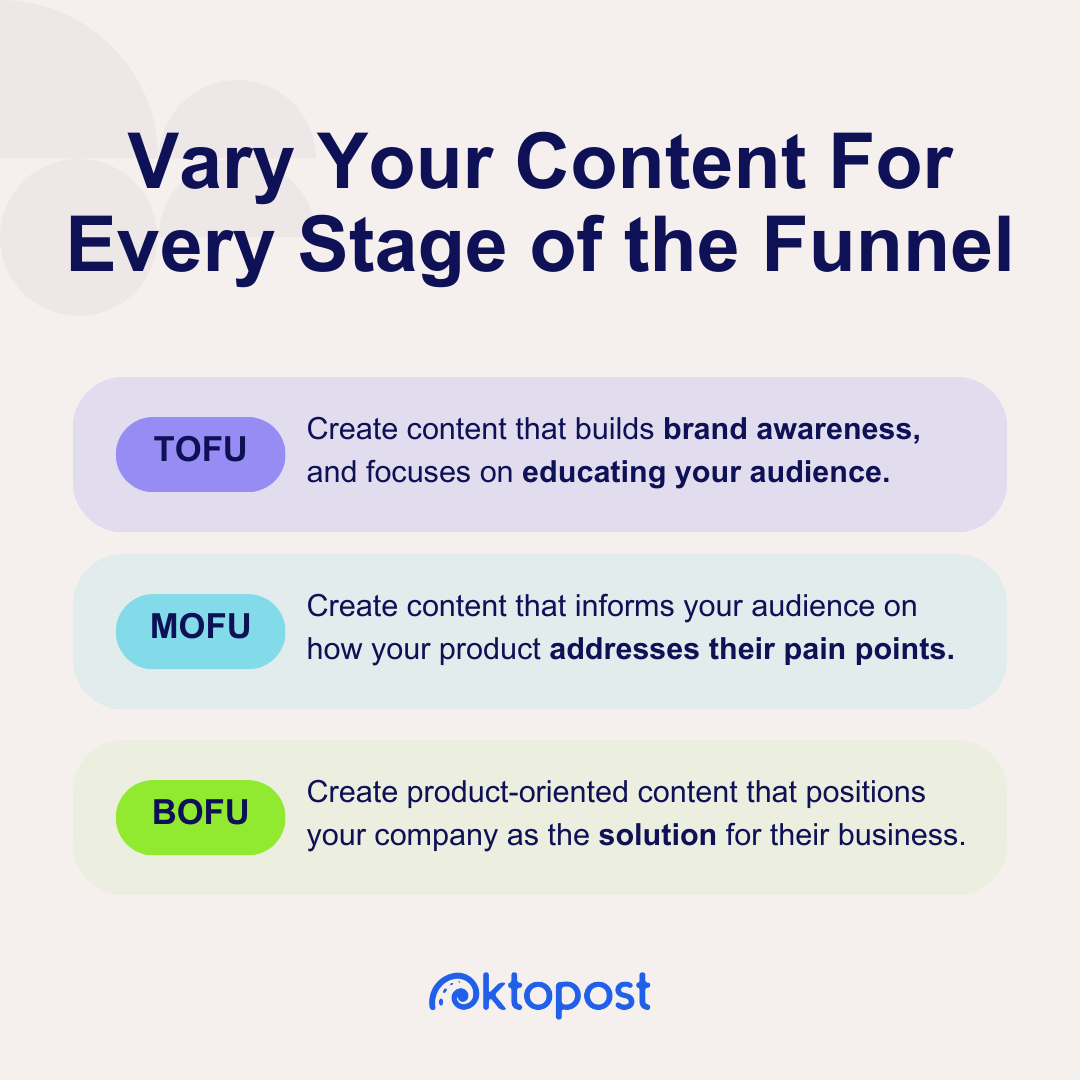 Utilize Social Media for Higher Conversions 
It's no longer revolutionary to state that social media is a powerful force for acquiring and converting leads – but, even now, plenty of businesses are underutilizing their social channels at the cost of moving leads through the funnel at greater speeds and volumes. 
Using social media for lead nurturing is a fundamental part of marketing. You should be using social media to build awareness, educate, and provide value with your content. You should also use it as a platform to monitor prospect engagement and conduct social listening to score your leads effectively. This will help you identify the leads likely to convert and nurture them with content that will eventually transform them from a lead to a customer.  
Without the right social media publishing tools, it's impossible to keep up with the demands of social media channels. Having a centralized platform to monitor your engagements and track your prospects' interactions on social media as they move down the funnel will help you seamlessly engage leads at every step of their buyer journey. Even better, a centralized platform that consolidates your data with your CRM and marketing automation tools will be even more impactful and will ensure all your lead data is in one place. Match your social media engagements with your prospects' profiles to segment and nurture leads effectively and score your leads more accurately. Don't leave your social data sitting in silo – this consolidated view will make all the difference when pushing leads further down the funnel.
If you're interested in learning more about how social media can help you move leads down the marketing funnel, contact us today.