How to Create a Social Presence Your Audience Wants to Be a Part of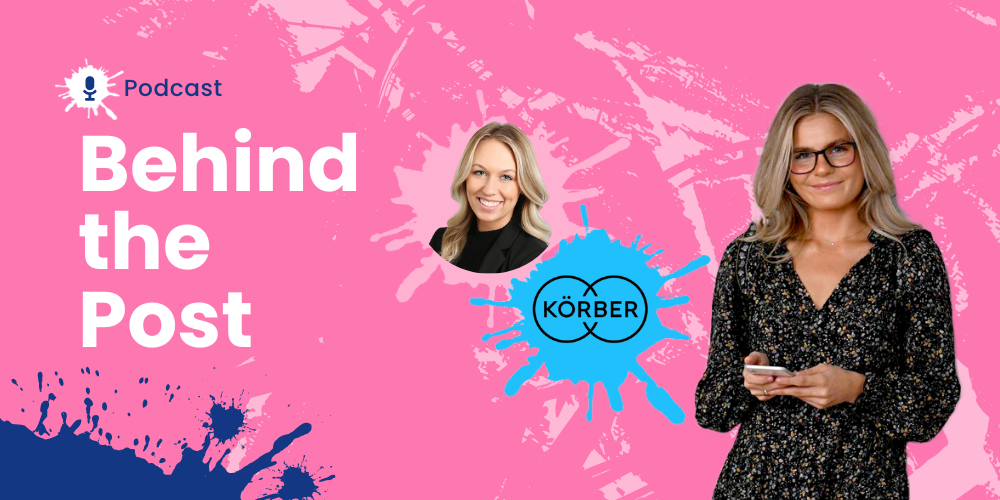 Kari Anderson shares the intricacies of a successful social presence that will keep your audience engaged and coming back for more!
Listen to the Podcast:
Or subscribe on Spotify, Apple Podcasts, or YouTube
Episode Summary
In this episode of Behind the Post, host Olivia Messina sits down with Kari Anderson, Social Media Manager at Körber Supply Chain. With a wealth of knowledge and expertise in B2B social media, Kari is passionate about the power of brand storytelling and the importance of relatability in connecting with audiences.
Kari shares her experience rolling out a highly effective social selling program and how she strategically targets the right people with her content. She provides valuable insights on refining your social strategy to meet your audience's expectations and offers valuable advice on how to differentiate yourself from the competition.
Kari delves into how much content is too much content and how she's turning the Körber social pages into more of a destination, and what content she's creating to do this. She even reveals how she creates a halo effect around their social presence to consistently earn high engagement and deepen the brand community and their advocates' networks as well!
Finally, Kari reveals her successful tactics for training teams to build their personal brands and participate in their employee advocacy program. This episode is a must-listen for anyone seeking to enhance their B2B social media strategy and take their brand to the next level.
Hot Topics:
Why less is more when it comes to LinkedIn content
Importance of brand storytelling and relatability in B2B social media
Tactics for training teams to build personal brands and participate in employee advocacy programs
Meet Kari
Kari Anderson has spent the last 8 years building her career in social media across a variety of roles and industries – everything from brands to agency, B2C, B2B and everything in between. I have a passion for bringing brands to life through storytelling and consistently strive to make B2B social media fun and engaging. Currently you can find me at Korber Supply Chain, a software solutions and automation company where I lead the global social media strategy.
Watch the live recording:

Love going Behind the Post? Catch all of the episodes here!
Or subscribe on Spotify, Apple Podcasts, or YouTube