8 Ways Executives Can Master LinkedIn Thought Leadership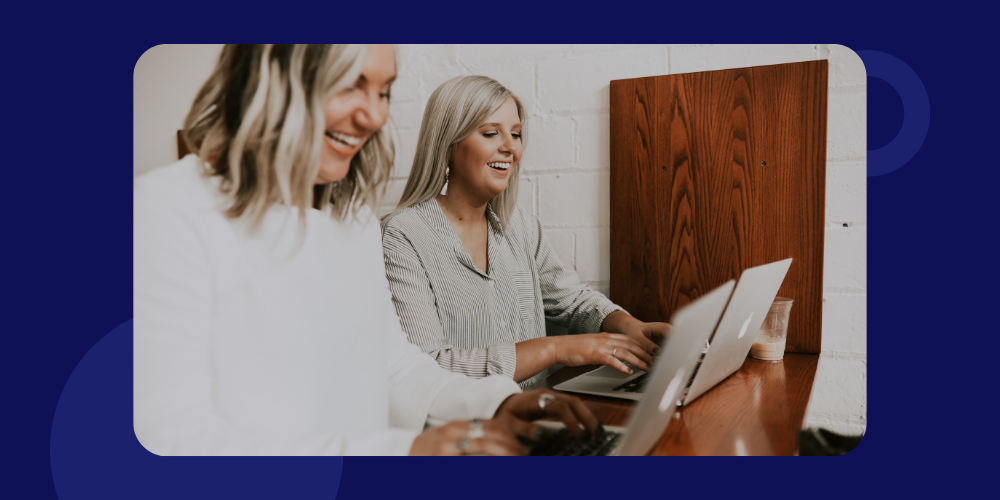 Everyone talks about the importance of becoming a thought leader, but the real challenge lies in crafting a winning strategy and putting it into action effectively. Leveraging executive thought leadership on LinkedIn can do wonders for your company's brand and your professional growth. But how do you make sure your executives truly stand out from the crowd?
Oktopost put together a power panel of esteemed executive leadership professionals to dive into how executives can master LinkedIn for professional success. We were joined by Alex Rumble, SVP Product Marketing and Corporate Communications at IFS, Joerg Klueckmann, Head of Marketing at Finastra, and Barney O'Kelly, Head of Digital Marketing at AlixPartners.
We've rounded up and summarized all the important top tips from the webinar that you need to know. So, without further ado, here's your cheat sheet for mastering executive thought leadership on LinkedIn:
Jump Ahead
Why is LinkedIn Thought Leadership Important for Executives?
Thought leadership refers to establishing yourself as a trusted and knowledgeable authority within a particular industry or field. It involves consistently sharing valuable insights, expertise, and opinions on relevant topics to gain the respect and attention of your professional network.  
An active executive presence on social media has proven to have a direct impact on the buyer's journey. According to LinkedIn research, 56% of professionals stated that a business executive's presence on social media positively influences their purchase decision, and 66% of professionals said they would be more likely to recommend a business if they followed one of their executives on social media.
You're probably wondering why this is necessary when you already have an employee advocacy program set up (and if not, we recommend you do). In today's B2B buyer journey, purchasers seek reliable insights from business leaders. As an executive, establishing a strong online presence as a trusted thought leader is vital for building credibility, enhancing brand awareness, and expanding your audience. This, in turn, leads to attracting high-quality leads and converting more prospects.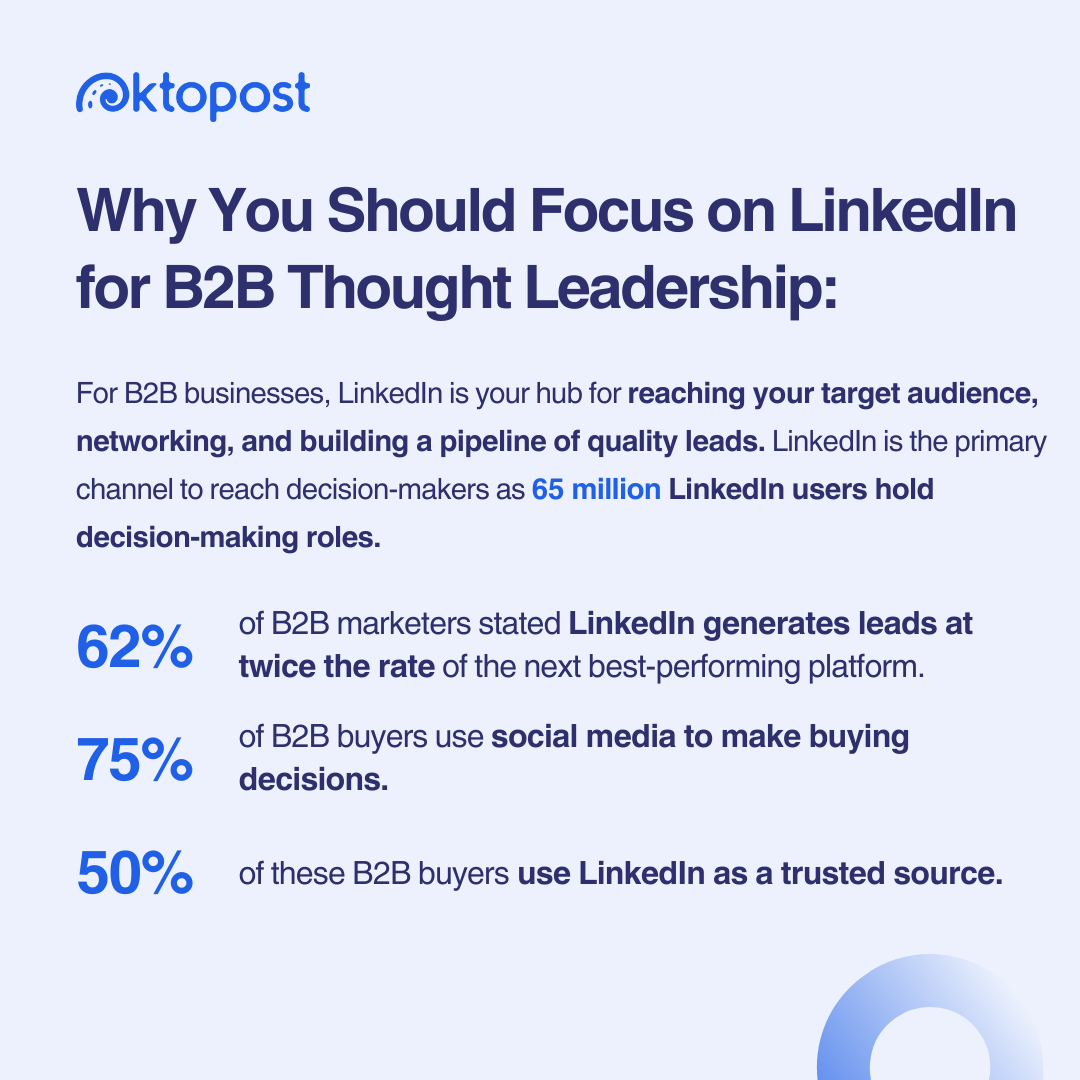 Straight From Our Panel: The 8 Ways You Can Master LinkedIn Thought Leadership For Professional Success
Our panel provided us with tips, strategies, and tactics to help you master LinkedIn for your professional success. Let's dive into what our panel had to say:
1. Create content that provides value to your audience
If you want to truly stand out from the crowd on LinkedIn, you need to create valuable, relevant content that speaks to your audience. Instead of promoting your product, you want to demonstrate that you're an expert in your industry to raise brand awareness. Your content should address problems, answer questions, and offer fresh perspectives. 
You can provide value in various ways, such as sharing industry trends, personal updates, and your expert opinions on relevant articles. Staying current with industry trends is crucial to capturing attention. As Joerg Klueckmann highlighted, you should talk about what the next big thing is. For example, your take on AI in the financial service industry or how your company is fixing a problem your target audience is facing. 
By providing these insights in bite-sized, digestible content snippets, you'll be able to grab buyers' attention while they're researching. 
2. Make your thought leadership a meaningful experience 
In order to create a LinkedIn community that your audience returns to, you need to create a meaningful experience for them. 
If your content lacks value or strong messaging, your audience is likely to turn away. As Alex Rumble said, social media is very transparent, and if you're not being authentic it will show very quickly. To avoid this, you want to ensure your LinkedIn strategy is relevant and meaningful to your initiatives. You can do this in several ways:
Clearly define the messaging and main topics

you want to convey to ensure your content adheres to your personal brand identity and overall company goals. 

Share content consistently,

to build and maintain your online presence.

Post more content during relevant company initiatives.

For example, if there is an event or product launch, you can post more content than usual as long as it holds value.

Vary your content with engaging visuals

including videos, carousels, and infographics. 

Build relationships by engaging with your audience

in comments and discussions. Thought leadership is not solely restricted to broadcasting your messaging, but also about participating in meaningful conversations. 
3. Follow LinkedIn best practices
Barney O'Kelly highlighted the all-important factor you need to integrate into your content strategy to be successful: LinkedIn's algorithm updates. 
Here's our tips to crack LinkedIn's new algorithm: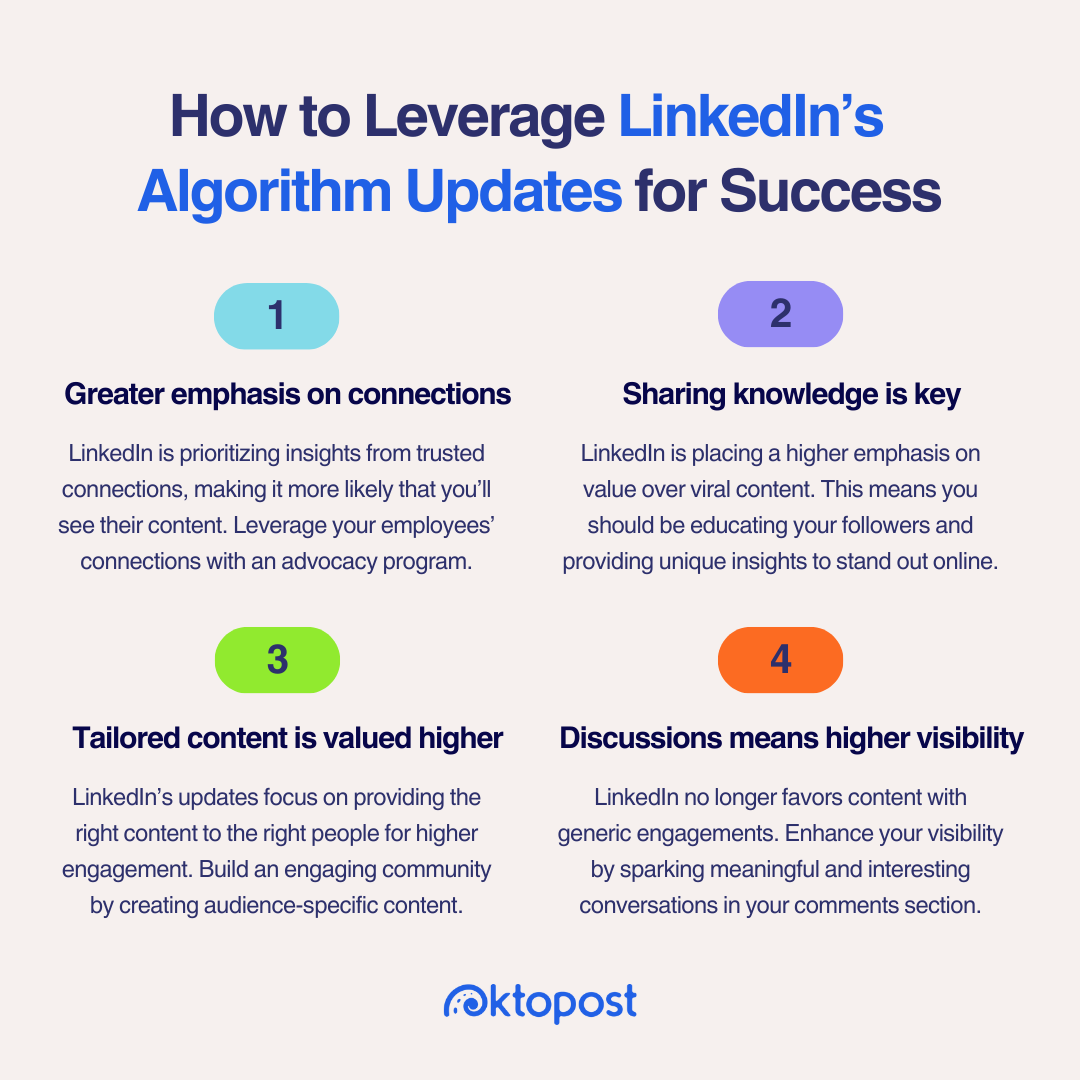 These algorithm changes reflect professionals' desire for career development, expertise, and networking. To reach new audiences, boost service awareness, and educate, it is important to follow these best practices for a strong impact.  
4. Humanize yourself online 
An executive who shares personable and relatable content will see higher engagement than one who does not.
The key to being authentic online is humanizing yourself. This means combining educational content with personal anecdotes about yourself, such as how you approach your career-life balance or some insights into your career journey. 
By doing so, you're sharing the person behind the posts with your followers, and revealing who exists behind the executive title – a title that can often make you appear unrelatable. Personal content will make you more approachable online and remove the "business wall" between you. 
The results of personal storytelling speak for themselves. Barney O'Kelly stated that the majority of their success at AlixPartners has been at the intersection between humanizing content and professional content. 
5. Be patient and invest your efforts in a long-term strategy
Effective and impactful personal brand building is a result of a sustained level of activity over a long period of time. To achieve this, patience is key. Investing in LinkedIn thought leadership in the long term will yield you the results and engagement you want to see to boost your business performance. 
When the quarter closes and you haven't quite yet established the presence you're after, this isn't because it isn't working – it's because you haven't given it a chance yet. 
To build an online community that resonates with your content, you have to consistently share expertise over a range of topics over a long period of time, in order to create your personal brand. 
As Barney O'Kelly said, at first it will feel like you're shouting into a bit of a void. But, eventually, engagement will start rolling in. And even when it hasn't, there's a whole pool of people who your content reaches even if they don't like or comment on it. Slowly, you'll start to establish your persona and once your audience trusts your agenda, the engagements will start to increase. 
6. Utilize your team to assist with content creation 
As an executive, it's likely that you're managing various responsibilities, limiting the time you can allocate to your LinkedIn strategy. 
Together with your marketing team, craft your long-term strategy and the main value points you want to center your content around. After you've established this together, they can reduce your workload by ghostwriting your content for you.
But, this will only work if it reflects your personality. You want to make sure that appears natural and resonates with your unique voice and style in order to maintain a genuine connection with your audience. 
Joerg Klueckmann made a valuable point: you hired experts in their fields for a reason, and you should trust your team to run with the task.
7. Inform your strategy with analytics 
Alex Rumble highlighted that businesses lack confidence in social media's lead-generation potential. But, the truth is, social media significantly impacts B2B lead generation. 
Statistics show that 75% of B2B buyers use social media to make buying decisions, with 50% using LinkedIn as a trusted source. Additionally, 84% of B2B executives use social media to make purchasing decisions.
It's crucial to monitor relevant metrics to measure the impact of your initiatives. By doing so, you'll be able to confidently spot trends in your engagement data to see what's working, and what's not, and fix it fast. 
Engagement types include likes, comments, clicks, and new followers. They reveal your audience's interest in your content, and you can draw patterns from this data to inform you of which types of content resonate with your audience.
From your results, you'll inform your strategy with the knowledge of which topics, information, and insights are bringing in quality leads that are attracting customers. 
8. Simplify your efforts with a centralized platform 
To streamline content planning, creation, and analysis of your results, it's essential to centralize your efforts on one platform. This is how companies such as Finastra have increased their employee advocacy programs while integrating it with an executive thought leadership strategy.
By utilizing a social media publishing platform with an employee advocacy tool, you can track the leads originating from your LinkedIn thought leadership posts within your CRM. 
Social media offers valuable insights that will speed up the sales process. Engagement metrics reveal the topics your leads are most interested in, their preferences, and the challenges your product can address. Armed with this information, you can engage in meaningful conversations that lead to successful conversions. 
Amplify Your LinkedIn Thought Leadership
Especially in today's B2B buyer journey, executives' insights are highly sought after. By engaging in an executive thought leadership strategy, your target audience will gravitate toward your brand. And, be eagerly refreshing their LinkedIn feed waiting for more of your insights. 
By leveraging a combination of content, analytics, and LinkedIn best practices, you can amplify your thought leadership content to resonate with your audience and build brand awareness. This will ultimately boost your lead generation as well as your business ROI.
With the right platform, your marketing team will be able to plan, measure, and review the impact of your executive thought leadership strategy alongside monitoring social listening, managing an employee advocacy program, and analyzing the overall impact of their social media strategy on attracting quality leads and ROI all in one place. 
If you're interested in learning more about how an employee advocacy tool can maximize and streamline your marketing strategy, contact us today.