Cracking the Code: How to Leverage LinkedIn's Algorithm Updates for Success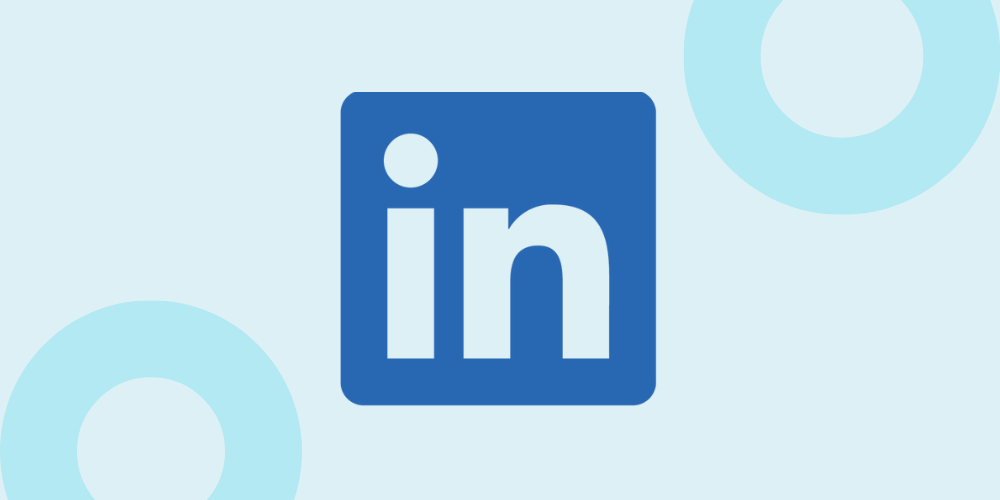 Since its inception in 2002, LinkedIn has grown into a formidable platform that has revolutionized the way professionals connect and businesses operate in the digital age. After over 20 years of existence, it has evolved far beyond a simple job-hunting site into a dynamic hub for B2B networking, marketing, and lead generation. Its importance in the B2B landscape cannot be overstated, as it provides unparalleled opportunities for users to establish themselves as thought leaders, engage with industry peers, and forge valuable business relationships. 
Today, LinkedIn boasts a user base of over 900 million users, with 65 million of them being key decision-makers in their organizations. Beyond its inherent significance in the realm of social selling and job hunting, LinkedIn in 2023 offers a crucial value proposition. It not only presents an opportunity for brands to establish connections with their leads and customers but also serves as a platform for regular users to share insights, connect with like-minded professionals, acquire fresh perspectives in their respective fields, and become thought leaders within their industries.
LinkedIn has leaned into this use case in a very significant way: changing its algorithm to ensure its users see more of the content that they care about. They've embarked on a mission to enhance its feed by focusing on making it more pertinent and informative. How is this achieved? It's accomplished by monitoring particular engagement signals, which extend beyond mere likes or generic comments to encompass genuine conversations. They examine the post's origin, its relevance to certain audiences, and whether it's authored by a subject matter expert. They also analyze the subjects, pages, and individuals with whom you interact and deliver more content from them.
In this article, we'll shed light on what's new in LinkedIn's algorithm and provide recommendations for how you can use these changes to your advantage.
Jump Ahead:

Change #1: Greater emphasis on your connections
If you're connected to someone, it is now more likely that you will see their content and they will see yours. Gone are the days when your feed is full of promotional content from people you've never encountered or connected with in a professional context. LinkedIn wants its users to get insights from people they know, value, and trust because it's what their users say they want. In fact, LinkedIn reports a 10% increase in the number of users viewing posts from individuals they follow.
So what does this mean for brands? Yes–by all means, continue to grow your follower count. But even more importantly, prioritize your employee advocacy program. In most cases, your employees collectively have more followers than your brand can ever hope to reach alone. A significant portion of these followers share a personal connection or affinity with the employee they are following. Consequently, due to the recent algorithm adjustments, they now have an increased likelihood of encountering and engaging with the content that your employee shares.
As a result, your advocates have more power to influence their followers and use their credibility to bring awareness and sales opportunities to your brand. So take advantage of this update and you'll be sure to reap the benefits.
Change #2: Sharing knowledge trumps going viral
Viral posts had their moment, but now, Linkedin's algorithm no longer emphasizes virality, instead, it rewards knowledge, experience, and unique insights – an area where strong employee advocacy programs excel. 
So what does this mean in practice? If you are part of a law firm specializing in patent law, your attorneys can share content that imparts insightful perspectives on the patent application process.
Stray away from sharing generic information that can be found in any old article. Instead, your attorneys should offer valuable advice that they've learned from their experience in the field. 
After all, their unique opinions and knowledge are what sets them apart and will help their content reach more eyes.
So how can your brand leverage the new updates? With a combination of education and the right advocacy tool, you can create content that's easy to share at scale, while enabling your advocates to edit with their tone, insights, and points of view. This will give them the ability to position themselves as experts in their fields, so their content can take center stage on Linkedin.
Change #3: Tailored content for niche audiences is placed at a higher value
LinkedIn knows a thing or two about about engagement. After all, the social media giant reported a 25% rise in conversations on their site since last year. 
The trick is you don't want to reach everyone on Linkedin. You want to reach an audience that is relevant to your brand. LinkedIn's algorithm changes are all about providing the right content to the right people so they will engage with it more. 
Use this to your advantage by creating content with a specific audience and persona in mind. Make sure you understand their challenges, what they find exciting, and what they want to learn more about.  This way, you'll engage more connections and build a thriving community around your brand on Linkedin.

Change #4: Hashtags are an important way to expand your following
Because LinkedIn is prioritizing content coming from accounts you're personally connected to, it might seem nearly impossible to increase your reach if you're a brand. But that's not completely true. LinkedIn's updated algorithm is placing greater emphasis on hashtag engagement to highlight relevant topics for its users.
Therefore, if you aim to broaden your audience, ensure that you actively participate and generate content with relevant hashtags. Contribute your insights to meaningful discussions and engage actively with the platform. These interactions will convey signals to LinkedIn's algorithm about your specific areas of interest. Plus, your contributions to relevant hashtags will ensure you're front and center in discussions pertinent to your target audience, positioning you to see a steady stream of new followers.
Change #5: Comments and likes alone won't give you the same boost 
Slacking your colleagues to like your post about your company's latest product launch is no longer an effective strategy for boosting visibility. Nowadays, mere likes and generic comments are insufficient to provide your content with the additional validation required to secure greater exposure on LinkedIn.
Now, your comments need to be 'meaningful' to get that visibility boost.
What's meaningful you ask? Comments that demonstrate users are responding to your content and have thoughts and opinions about what you wrote. For example, comments such as 'interesting post' will not give your post the same amount of points as 'You made some great points about AI's lack of human empathy and how it impacts content. Do you think this is something that can change in the future?'. With LinkedIn's new algorithm, the more meaningful comments you have, the more visibility your content will get. 
To take advantage of this, encourage meaningful comments by sparking conversations with your content. You can achieve this by offering unique–sometimes even slightly controversial opinions in your posts. This could get people to offer their opinions in response, cultivating interesting conversations. Another strategy is to actively ask your audience what they think or to add their own suggestions or experiences. This way, you'll provoke interesting discussions that your audience can learn from.
Change #6: Valuable content will get better with age 
Traditionally, posts would peak in terms of visibility on their first day of publication. However, the updated algorithm has ushered in a different dynamic. It is now increasingly common for posts to exhibit more substantial traction on the second and third days after they are shared. This shift highlights the algorithm's evolving approach to content engagement, where content's lifespan and impact extend beyond its initial release. This illustrates LinkedIn's commitment to placing greater importance on content that offers value to users, allowing it sufficient time to assess whether it possesses the appropriate engagement signals before extending its reach to a broader audience.
What does this mean for your brand? Posting more quality content that is unique, authentic, and encourages conversation is key. With LinkedIn's algorithm updates, it will be given the time it needs to collect engagement signals and then be amplified based on its own merits. Make sure this content is targeted toward specific audiences to reap the full benefits. 
Summing it up
LinkedIn is the #1 social networking platform for B2B users because it knows what its users, professionally-minded individuals, want to see. Their algorithm changes reflect the fact that professionals want to learn insights that will help them excel in their fields, connect and network with other professionals, and build valuable relationships that will enhance their careers. 
To leverage these updates, employee advocacy is more important than ever. The algorithm prioritizes content from those they know and assigns greater significance to content authored by subject matter experts. It's also increasingly important to use hashtags, participate in relevant discussions, focus on your niche audience, and provide content that is more likely to provoke active conversations. 
Bearing this in mind will help you keep your brand at the forefront of your audience's LinkedIn feeds, enabling you to build brand awareness, and credibility, and increase sales.