Why You Need to Incorporate Social Media into Your Lead Generation Strategy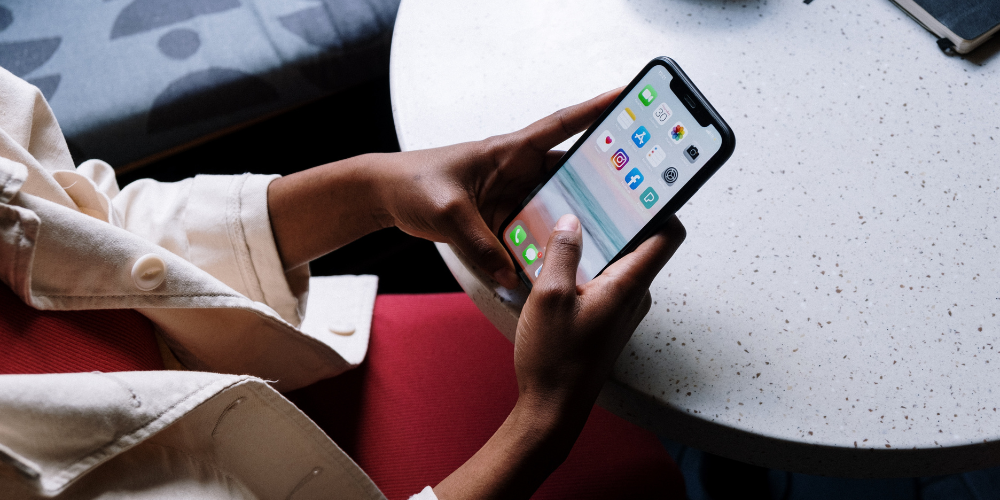 Ah, lead generation – that everlasting conversation. For the past few years, a common thread in that conversation has been marketing – how involved is marketing, and how involved should the marketing team be in lead generation? 
More than ever before, the general consensus is that marketing is just as relevant to lead generation as sales – and why shouldn't it be? Inbound marketing is highly customer-centric; it demands an acute understanding of the target market and, in turn, provides plenty of its own insights into the very same leads that sales teams are looking to convert. 
This is never truer than it is on social media. These platforms grant easy access to some of the most valuable audiences any B2B enterprise could hope to find – provided you know how to find them, and how to use social media publishing to your advantage.
That is the digital marketer's bread and butter, and demonstrates precisely how important a streamlined social media management strategy is needed to support lead generation. 
Jump to Section
It's where B2B decision makers are reaching their decisions
Did you know that the overwhelming majority of B2B buyers – more than 75%, by some estimates – find that social media plays an influential role in the decision-making process? This emphasis filters through enterprises, reflecting the importance we place on social media – not just for 'keeping in touch', but for buying from and aligning with brands that appeal to us. 
In short, social media is where you're going to find B2B decision-makers for some of the strongest leads you could hope to direct into your funnel. Its centrality is a long-term market shift – one that any B2B enterprise should be working to keep up with.
With Thought Leadership, You Can Drive Quality Leads Your Way 
Whichever way you look at it, social media is a major part of inbound marketing. For B2B, it brings you face to face with highly concentrated audiences – AKA, some of the most valuable leads you could hope to find. The best way to nab their attention isn't just to push paid ads into their feeds and hope for the best, but to play the long-game – to use social media as platforms for asserting market dominance, boosting your brand's digital presence, and pursuing thought leadership. 
This is far more effective than a run-of-the-mill ad campaign. It means positioning yourself in a way that encourages marketing qualified leads (MQLs) to pursue you – to engage with your content, click through to your site, and exhibit those behaviors that turn them into a lead offering a high chance of success according to your lead scoring criteria…
With Lead Scoring, You Can Boost Collaboration and Understanding Between Marketing and Sales
Lead scoring is simple but powerful. It means that the influx of leads generated through inbound and outbound marketing are automatically sorted according to the criteria that mean the most to busy account managers and sales agents. By sorting leads according to business type, demographic, or any particular behaviors they have demonstrated (say, signing up to email updates or downloading a free trial), time and effort can be saved for the most quality leads on the table. 
Examples of big scoring criteria (like big, green flags on the horizon) 
Inquiry form completed

Trial downloaded

Subscribed to email updates

Follow on social media

Interaction with social post
Examples of lower scoring criteria (still great, but not as valuable as those top criteria)
Ad clicked

Blog post read

Email opened

Homepage visited
But what does this have to do with social media? Lead scoring is a practice for marketers and sales teams to collaborate on, since both teams offer invaluable insight into identifying and recognizing the best leads.
Social media is overflowing with market insights. With a strong emphasis on social listening (more on that in the next section) marketing ops can develop a very clear picture of your market, and the most viable leads within it. 
Social media leads are some of the strongest out there, since those telltale behaviors – interactions, clicks, follows, etc. – all tend to score highly. 
So, instead of limiting your talks on lead scoring to the sales team, include your marketing team – and their social media insights – in the discussion, and enjoy a multi-faceted view of your market (and the parts you want to invest the lion's share of your time and resources into) as a result. 
Automating Social Listening Means that the Most Time-Consuming Part of Lead Generation is Done for You
Social media is a little like a conveyer belt – one that is constantly carrying fresh, discerning insights into your audience (and prospective leads) along. Still, you have to be there to catch those insights as they reach the end of the line, or they're just going to pile up on the floor and go to waste. 
Social listening is the process of gathering up those insights as and when they occur. If they hit the floor, it's already too late to act on them. 
Under that analogy, automating social listening is like putting a box at the end of the conveyor belt – one that, once full, is moved along to the end of the line, out the warehouse completely, and distributed accordingly. In practical terms, that means that any and all actionable insights, whether in the form of brand mentions, keyword usage, changes in sentiment, shifting trends or new conversations relevant to your brand, are delivered to your dashboard as and when they become relevant. 
For lead generation, this means that the slow and onerous legwork that should go into lead generation is being done round-the-clock, in real-time, without eating into your team's time. Through social listening, it's not just that you can identify leads who are showing direct interest in your brand through tags and mentions. On top of that, you can identify leads who are still much further up the funnel and, by acting on those social listening insights, capture their attention much faster. 
Influencer marketing is invaluable for lead gen
We've mentioned already that social media are where those focused, relevant audiences are to be found. Well, the very crème of that crop can be found in the audiences of micro-influencers – individuals who have taken on a role of thought leadership among hyper-focused and concentrated communities of B2B decision-makers and execs. 
Social media represent the only platforms where you can pursue B2B influencer marketing. It remains (relatively) underutilized compared with B2C influencer marketing, but the rewards for those businesses that can find their tribe and market through micro-influencers are high. 
All the usual social channels lend themselves to B2B social publishing, though some are definitely better than others. It should come as no surprise the companies who have mastered LinkedIn B2B lead generation are thriving. LinkedIn is thriving when it comes to B2B networking and lead generation, and the right social publishing strategy will harness that power. This is what makes it one of the best social media platforms for generating leads. 
It's one of the most scalable marketing strategies you could implement
We should caveat this with a big, bold 'however'. 
Social media marketing is one of the most scalable lead generation strategies you could implement. However, in order for you to take advantage of that scalability, you'll want to underpin the work you are doing with a purpose-built social media marketing platform – one capable of combining AI and automation to keep your team from being stretched thin by the laborious parts of social listening, omnichannel management, and data gathering. 
With automation in all the right places, you can scale up your content publishing strategy without scattering your team's focus between content creation and management, or creativity and analytics. In a landscape where 88% of B2B marketers are driving brand awareness through content, being able to focus your team on creation rather than maintenance is invaluable. 
At Oktopost, this is exactly what we do, and we've seen first-hand how scalable the right strategy – underpinned by the right tools – can be. From a relatively small digital footprint to one that is recognized and valued across an entire industry of thinkers and thought leaders, social media marketing doesn't require a massive team to be managed at scale.
It's all about focusing your energy where it needs to be focused. Community management (streamlined through a central platform) and the creation of strong content for lead generation are much better uses of your team's time than the parts that are easily and effectively automated. 
Social media lead generation
Lead generation is the name of the game, and finding ways to boost the number of MQLs heading in the direction of your sales team through your social media marketing strategy is one of the most profitable uses of your marketing team's time and resources. In fact, incorporating the best B2B social publishing platforms into lead generation is what any strong, modern business is doing – and, really, it's not hard to see why. 
Managing this, and making it scalable, is dependent on your social media management platform. The right platform will streamline and automate the most time-consuming parts of social media publishing and management, make it easier to plan your social media posts around audience interests, and make it possible for the best quality leads to start pouring in through the door.