Your Social Media Tool Is All Ears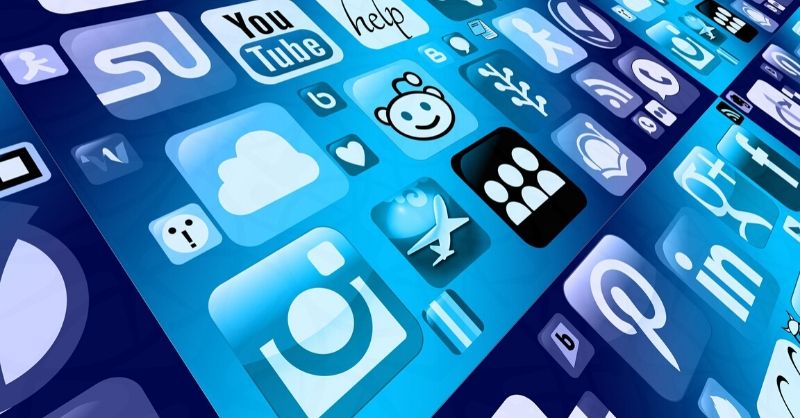 Admit it. You're probably not using your social media tool to do nearly as much listening as you should be. It's worth mentioning that real-time social listening not only offers insight into the right tone of voice and format for your content marketing, but also helps identify the best distribution channels. As an added bonus, it's also an excellent way to get an inside look at your competitors' marketing strategies and business activities.
Let's take a step back, and look at the bigger picture first. The digital era has brought with it an inevitable shift away from traditional campaigns to real-time marketing. This approach, which is rapidly evolving into a sophisticated set of capabilities, is largely powered by social listening.
It's not just about using your social media tool to monitor what customers are saying on Facebook, Twitter, YouTube and other social platforms. Rather, it's about engaging with them as these conversations happen: responding, delivering content, and making them offers.
The primary goal of marketers today is targeting audiences with relevant, personalized, and engaging content. Research conducted by Forbes, which found that over 90% of consumers discontinued communications with a company because they received irrelevant messages and promotions, only serves to strengthen this notion.
Content shared by prospects on social media, however, provides the key to addressing this. Real-time social listening offers deep insight into the content writing style (informal/formal) and format (video, infographic, podcast) that a business' content should use.
Yet, the challenge that many marketers face is how to use a social media tool to perfect their listening approach. While today's marketers acknowledge the importance of inbound marketing, a recent survey by Tomorrow People suggests that 55% don't feel their content is achieving maximum ROI.
Further research from Salesforce.com shows that just 51% rate their own ability to provide content to customers and prospects, which fits each stage of the buying process, at 5 out of 10, with only 15% awarding themselves 8 out of 10. The same study found that an estimated 60% of marketers were using social listening in 2013, and 24% more plan to do so in 2014. Despite this, only 31% of marketers believe their social listening is fully effective.
The 5 Steps to Social Listening Success:
1. Think Strategically
Don't underestimate the importance of social listening to identify industry trends, track competitors, connect with influencers, engage with prospects, and inspire new content. Listening is a critical driver of inbound marketing effectiveness, and as such, should be approached and developed strategically.
Your social listening strategy should be built from the ground up. For example, the first part entails picking the right social media tool for your business (more about this below). For example, it should be able to "listen" to the particular social networks that mean most to your business and track keywords within them. In addition, it should have an engagement component that enables marketers to not only view posts, but also respond to, share, and like them.
Remember, listening must have an outcome.
2. Use the Best Social Media Tool
A growing array of paid-for listening systems are now available, and you can read about a number of them in Forrester's recent 'Enterprise Listening Platforms' report.
One example of a social media tool that offers a listening component is Oktopost, which is designed for B2B marketers. The platform enables you to add real-time listening streams for Twitter, Facebook, Google+ and LinkedIn, where you can track keywords, mentions, groups, company pages and more.
Before choosing a social listening system, you should test different social listening platform vendors to ensure that you are armed with the most appropriate toolkit for your business' individual needs.
3. Understand What You're Searching For
Aside from company and brand name, a business should add into its search terms variations (including misspellings of each), along with key staff names, slogans, messages and strap lines. By the same measure, remember: language can be a tricky thing. So broaden your language to understand those latest abbreviations and emoticons.
Choose appropriate text and language processing analytics to help decipher when, for example, a word such as 'bad' means what it suggests…or the opposite.
4. Don't Be Shy
As and when appropriate, be prepared to jump into any relevant conversation you find while doing your social listening.
Follow up and interact. Customers appreciate the transparency – and the fact you've been paying attention. If you really want to see results, you need to listen and respond strategically.
However, don't be overly sensitive if someone posts something negative about your brand. You need to consider the context of the updates and conversations you listen in on. Ask yourself the following: Are consumers reaching out to you directly, or just venting to their friends?
5. Make it a (Daily) Habit
Take time each day to check what is being said about your business online, every day. In social media, any response that isn't immediate risks being too late.
Social listening is key to identifying recent industry trends, tracking the needs of your target audience and understanding the weak points of your competitors. This is exactly the kind of insight you need to create high-performing content your target audience will love.
If your business has the resources to hire a dedicated "social listener" for your team that can track this type of activity throughout the day – that's excellent. If not, check for mentions of your brand (on the one or two social networks that mean most) 3-5 times a day, if not more.
After all, it's been shown that consumers today expect a response on social media within 60 minutes!
Getting it right enables a business to build customer (and competitor) knowledge, gain competitive advantage, and monitor what leading influencers are saying about it and its competitors.
Main photo credit: Fujoshi