Why Social Listening is Key to Understanding Your Customers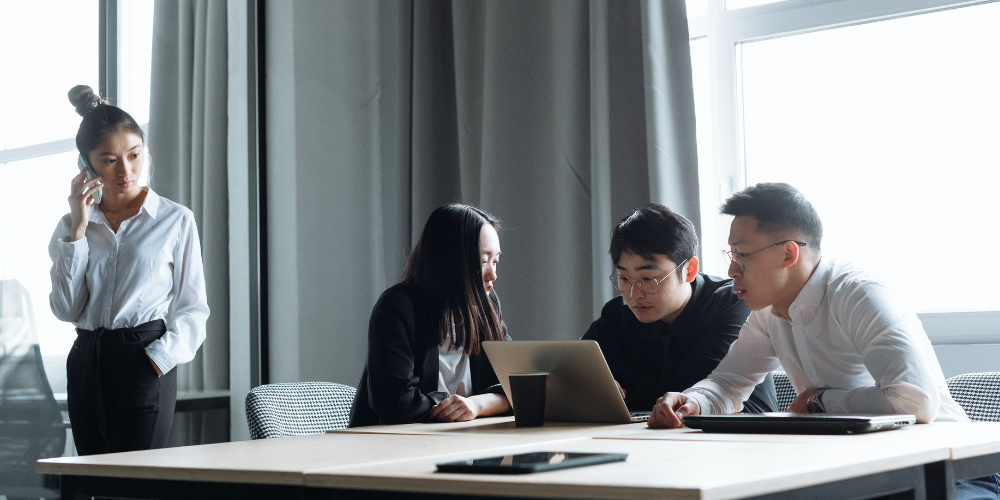 Traditionally, business owners could get away with dropping into the crowd and figuring out what their customers wanted through some good, old-fashioned eavesdropping., Through conversation, they could gain an understanding of their competitor's offerings and figure out what their prospective customers were lacking. In other words, social listening was pretty self-explanatory. 
These days, social listening demands a lot more from businesses, but that's not to say it needs to be over-complicated.
The only thing that's stayed the same? The importance of knowing your customers, and knowing them well. That knowledge is the key to continued improvement, and to offering a consistently strong experience that ensures they will stay loyal to your business. 
We've gathered all the information you need to know about why social listening is important, how it helps with lead scoring, and how you can stay competitive and attract your target audience.
Jump to Section
Why is Social Listening Important? 
For starters, if 55% of B2B buyers use social media as a source of information before making a purchase, and 84% of C-level and VP-level buyers are influenced by social media when making a purchase, then you should be monitoring what they can see online.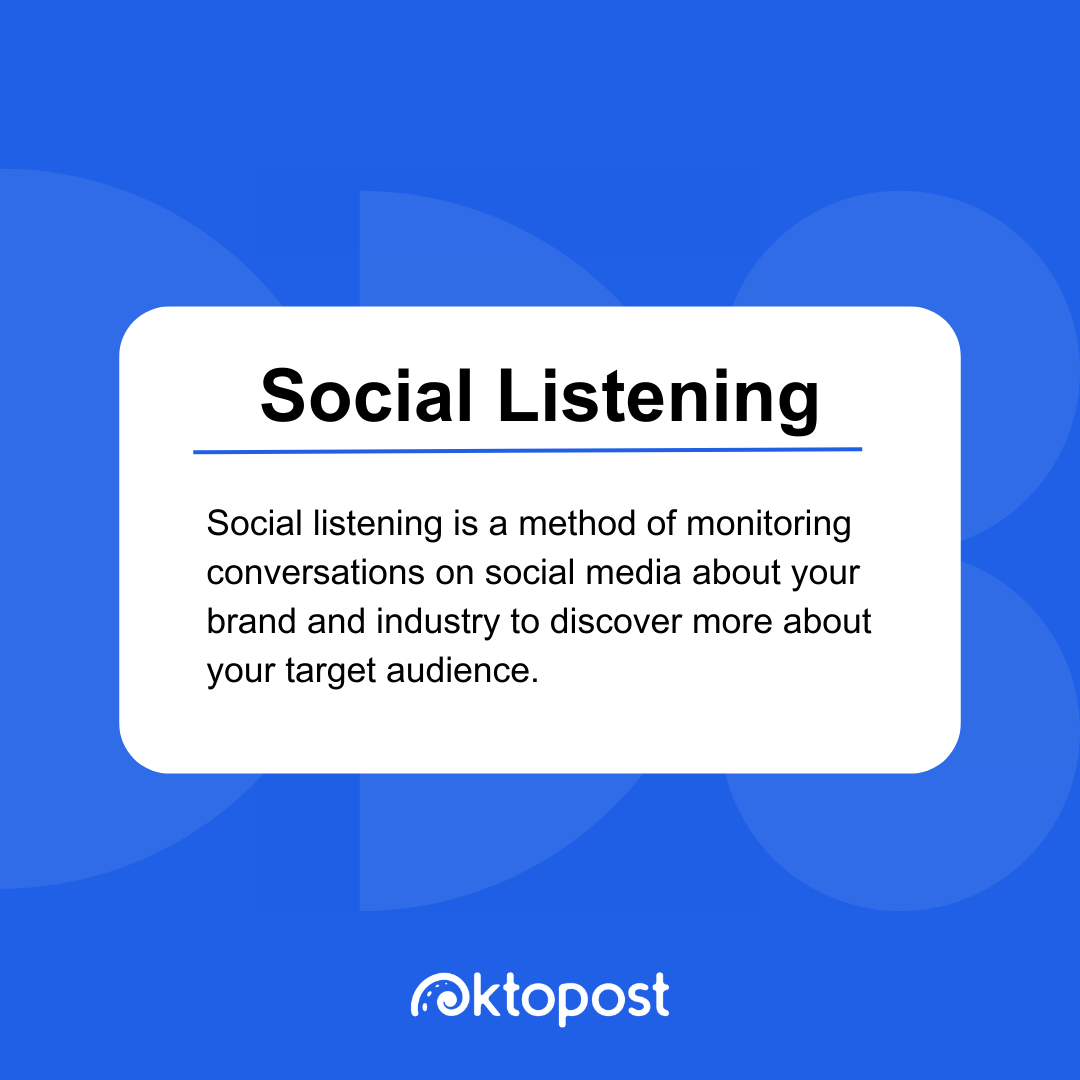 Social listening is the process of capturing and extracting relevant information from your target market on social media. Unlike social media monitoring, which is a more passive process of keeping a tab on your own brand mentions (tags, for instance), social listening is proactive. It takes into account not just direct mentions, but any posts, tweets, or comments that could prove relevant to your industry, and worth responding to in your own social posting or community management strategies. 
Social listening is key to informing your brand's understanding of customers and leads. Without it, you're missing a big part of the picture. Whether you're using social media listening for customer advocacy or boosting your content, it's as fundamental as the rest of your social strategy.
The results of effective social listening include:
New Leads

Pointers for improvement

Opportunities to excel in customer service

Opportunities to boost share of voice and thought leadership

Ideas for content creation

Insight into how your competitors are performing

A fresh perspective on your target market
Those are the key social listening benefits, but what does it really do for building up your customer knowledge?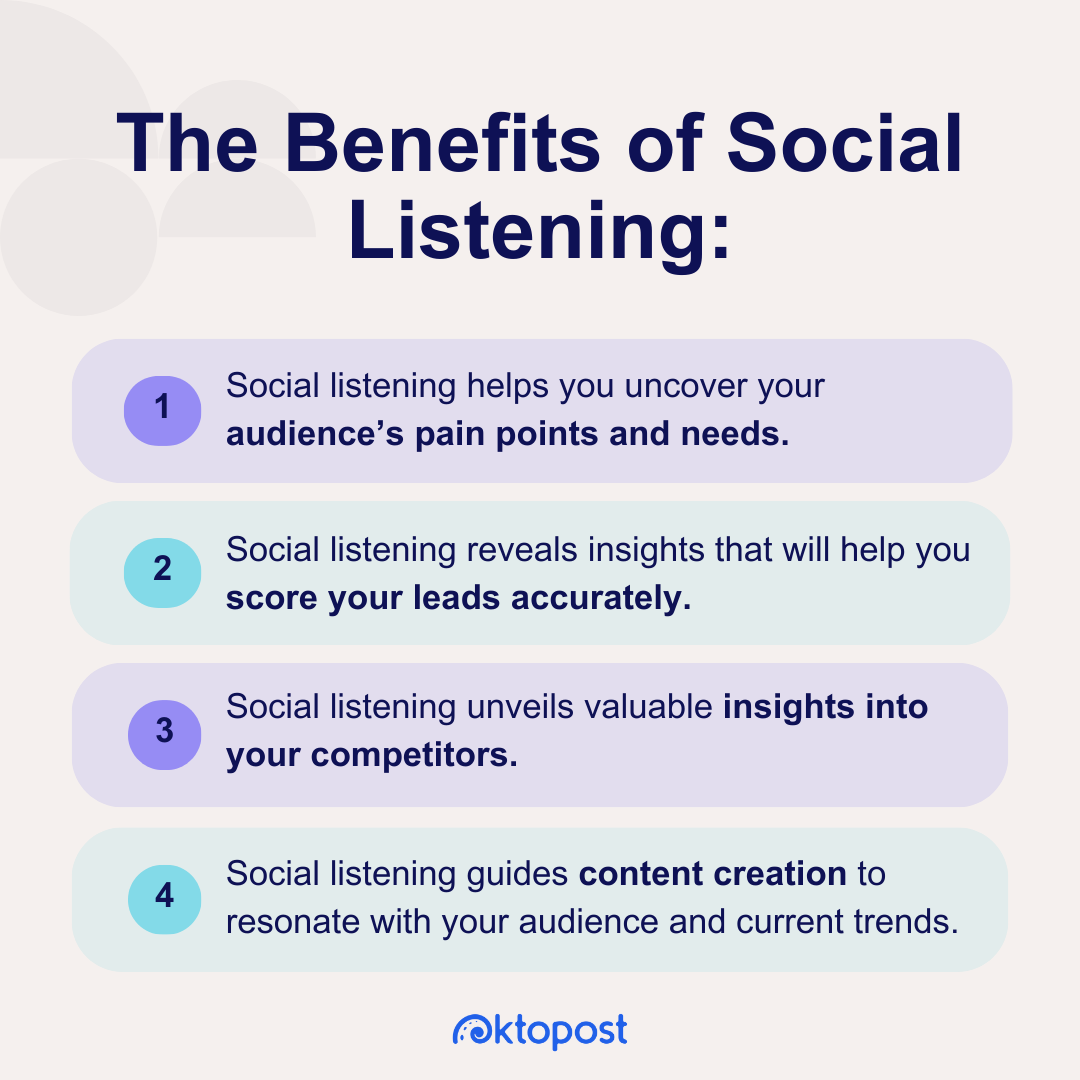 It Tells You What They Want
You know what you want your customers to want – the product or service you're offering – and you know you can try to encourage them with your marketing efforts. But no matter how great your campaigns are,  you can never really get a strong grip on your leads until you know what it is they really want in the first place — and make this central to your marketing. 
Here's a simplified scenario for social listening. A B2B decision-maker who falls into your target market publishes a LinkedIn post detailing their recent difficulties with extracting a worthwhile ROI from email marketing. What do they want? A solution. But they're not directly asking for one  – they haven't tagged any prominent brands in email marketing software – they're just shouting into the void. 
With social media listening, brands have the opportunity to turn that void into something productive – to insert themselves into the conversation, offering a solution with a little self-promotion.
But not all leads will be as clean-cut as that one. 
It's Vital for Lead Scoring
Scoring leads means sorting them according to how likely they are to be converted. Not all customers who show interest in your brand are suited to the products or services you're offering – but if you're nurturing every lead in the same way, you're wasting a lot of time and effort in the wrong places.
The more their needs align with your brand, the higher the chances they'll be converted, and the better off you'll be investing plenty of time and resources into nurturing them as they move through the funnel. 
You can score leads based on very broad parameters, like business size and industry, but there's a limit to how valuable these parameters can be on their own. Social media is great for generating behavior-based insights. If your lead scoring takes into account whether they have interacted directly with a post, clicked a link that directs them to your website, followed or tagged you directly, then your sales team will have a much better way of gauging how strong of a lead they really are, and what topics they are interested in for better informed, effective communication. 
It Shows You What They're Getting From Your Competitors 
When you're trying to win a person over, it's always worth knowing what they're getting from your competitor, and what they're missing out on. Plus, if your competitors are doing something you're not, it's always better to know about it. 
This is the art of social media brand monitoring, and a lot of your competitors are already doing it. 
Social listening takes you beyond the parts of social media that are directly concerned with your brand. It's not about your comment section, your DMs, your tags, or mentions; it's about the conversations and interactions that take place outside of that scope…and plenty of the conversations and interactions most relevant to you will be those that take place between leads and competitors. 
Knowing What Content Attracts Them Means Knowing What Content To Create
Don't produce and publish content to your socials until you form a strategy. How do you form that strategy in the first place? By using social listening to create content that people really, really want to read.
If you're gathering and reviewing insights through a stellar social listening strategy, then you can make sure you're only devoting time and effort to the kinds of content that are sure to capture your target audience and view your brand positively. 
If you're going to consistently offer a strong, engaging social publishing strategy to your followers and leads, then you're going to have to consistently inform that strategy with social listening. Trends are short-lived on social media, and your ability to meet your audiences in those trends will rely on your social listening strategy, and how well you understand your customers. 
Summing It Up
Social listening will keep your brand competitive, and allow you to stay relevant to your customers' needs, resulting in a greater understanding of what your customers truly want. 
By monitoring online conversations, you can find effective ways to join online conversations as well as use your findings to build an impactful marketing strategy that resonates with your audience. Plus, understanding your customers will result in building your pipeline of leads and allow you to score your leads effectively to boost your conversion rates. 
If you want to gain a better understanding of social listening, and the impact it can have on taking your brand awareness to the next level, contact us today.