8 Brilliant Social Media Marketing Moments Of 2014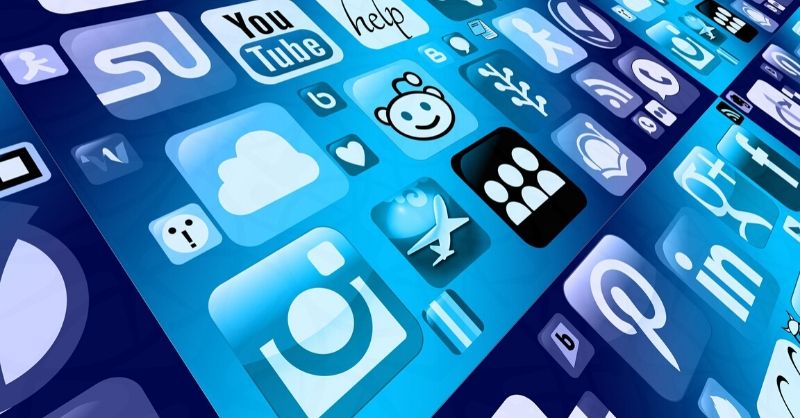 What makes a social media marketing campaign brilliant? If it appeals to your emotions, and makes you smile, laugh, gasp – or even shed a tear, chances are that it has powerful marketing potential. We travelled all the way back to early 2014 and found the 8 social media marketing moments that made our year. We hope they inspire you in 2015!
1. Cookie is for Me! Oreo Does it Again, with #SnackHacks
Who could ever forget Oreo's #DunkInTheDark campaign? This year, Oreo struck social media marketing gold again, with #SnackHacks. The inspiration behind the campaign, which launched in April, was a Facebook post showing someone dunking an Oreo into a glass of milk – using a fork.
The company realized that it had a great idea on its hands, and encouraged fans to showcase their personalized take on the cookie-eating experience, and share it on Tumblr using #OreoSnackHack. Oreo gradually started crowdsourcing ideas on funny and creative ways to eat the cookie, and turned them into Vines and GIFs.
Since 2015 just started, we'll mention the Oreo New Year's Eve Count Down hack, where an Oreo slides down a straw into a glass of milk, in slow motion, to recreate the Times Square ball drop. For those who prefer Oreo popcorn, sprinkles, or the Game of Thrones version, these exist too!
The Vines skyrocketed, and even though the social network is still young, Oreo managed to amass 30,000 followers on it. Following the success of the Vine campaign, Oreo took it one step further, and launched a series of 2-3 minute YouTube videos featuring celebrity chefs. Each YouTube video in the #SnackHacks series garnered over 700,000 views, and more than 2,000 likes in total!
Michael Voltaggio (Ink Restaurateur), Roy Choi ("L.A.'s Street Food King) and Nguyen Tran (Starry Kitchen), came up with a creative, yet simple-to-make #OreoSnackHack recipes that anyone could recreate at home.
Why was Oreo's #SnackHacks social campaign so popular?
Incorporated story-telling about chefs, inspirations, and easy recipes
Called on consumers to personalize and share their Oreo experience
Cross-promotion on social, including Tumblr, Vine, and YouTube channels
Positioned the cultural obsession with food remixing in the spotlight
2. One Giant Leap for Mankind: NASA's #GlobalSelfie
In honor of Earth Day 2014, NASA made one simple request to the world. It asked people all around the planet the following question: "Where are you on Earth right now?"
However, it added a social media marketing twist. People had to respond on social media – not with words, but with a selfie photo that included the #GlobalSelfie hashtag.
NASA used every picture it received as a pixel to create one giant #GlobalSelfie, a mosaic image that looks like Earth, as it appears from space on Earth Day.
The image was put together after weeks of curating over 50,000 submissions across Twitter, Instagram, Facebook, Google+, and Flickr, all tagged with #GlobalSelfie. Users could also join the #GlobalSelfie event page that NASA set up on Facebook, Flickr, and Google+.
The final image comprised 36,422 selfies, all taken on or around Earth Day, and came from people on every continent, with over 113 countries and regions represented!
Time Magazine called it the "ultimate version of Where's Waldo," and even challenged participants to spot themselves in the 3.2-billion-pixel sized image! You can even zoom in to individual selfies with one click, or click and drag across the screen to view different parts of the planet.
How did NASA spawn this global social effort?
Cross-channel promotion on 5 social channels
Feeling of a universal, global, social media effort
Entirely based on user-generated content
Engaging visual in which participants could "find" themselves
3. Go Natural: Cancer Research UK's #NoMakeupSelfie
Social media has made us so hyper-aware of our looks, at every moment of the day, that it'd hard to believe the #NoMakeupSelfie campaign was such a success! The phenomenon, which launched in the UK this past March, asked women to post photos of themselves on social media wearing no makeup, and posing with a text code for donations to Cancer Research UK.
Ironically, even though Cancer Research UK didn't actually start the social media marketing campaign, ultimately led a major increase in donations for the NGO. In fact, in under one week, the #NoMakeupSelfie campaign resulted in generating over £8 million for lifesaving research.
The Telegraph even reported that a spin-off version was created, called #ManUpAndMakeup, with men posting selfies wearing makeup, to raise money for prostate cancer charities.
The #NoMakeupSelfie social campaign was inspirational, motivating women to reconsider their natural beauty, and also served to raise cancer awareness around the UK and around the globe.
Women from all over the world started engaging across Twitter, Vine, Facebook, Instagram, and Google+, posting photos of their natural selves, and also nominating friends to do the same. The No-Makeup Selfie Cancer Awareness Page on Facebook has received 260,345 likes, with new each photo posted yielding about 1,500-2,000 likes and over 100s of shares.
What made the #NoMakeupSelfie a hit on social media?
Empowering women to feel good about their looks
Raising awareness of a widespread and worthy cause
Motivation to participate in light of peer nominations
Going against the grain of a "socially-accepted" norms
4. The Summer of Sharing: Coca-Cola's #ShareACoke
Who wouldn't want a Coke with their name on it? This past summer, Coca-Cola took the idea of personalization to the next level, and replaced the logos on its bottles with the 250 most popular first names among US teens and Millennials.
The campaign initially launched in Australia back in 2011, and since then, has spread to over 70 countries – including Turkey, China, Great Britain, and most recently the US. Using the #ShareACoke hashtag, fans across the world shared their stories and photos for the chance to be featured on interactive Coke billboards across America.
By focusing on Facebook, Instagram, and Twitter, Coca-Cola created tons of social media buzz around a simple yet very memorable concept.
The brand encouraged consumers who found a bottle with their name on it to share a photo on social media using the #ShareACoke hashtag, which boosted its brand awareness across all of the social media channels. Some people even used the personalized bottles to reveal baby names or as a prop for marriage proposals!
According to The Wall Street Journal, there campaign generated over 125,000 social media posts from June 2-June 14th, with 96% of consumer sentiment being positive or neutral.
On Twitter, there were more than 340,000 mentions of #ShareACook between May 20th – September 16th. #ShareACoke was also a hit on Facebook, where one of its most popular post received 50,964 in engagement – and let's not forget Instagram, where a single post generated 19, 894 in engagement.
What made Coke's social campaign so successful?
Connected with consumers on the most personal level, appealing to individuality
Motivated consumers to share their story, which led to user-generated content
#ShareACoke hashtag includes a built-in CTA in its wording
5. Cold as Ice: The ALS #IceBucketChallenge
If you didn't watch at least one of your friends dump a cold, freezing bucket of ice water over their heads this past summer, you might be living under a rock.
The #IceBucketChallenge was created to promote awareness of Amyotrophic Lateral Sclerosis (ALS, or "Lou Gehrig's Disease") and encourage people to donate to the ALS Association.
The challenge, where people were nominated to pour a bucket of ice water over their heads within 24 hours, or else make a donation to the ALS Association, went viral in July and August.
One of the social media marketing campaign's strongest points was cross-promotion, with people linking to YouTube, Vine, and Instagram videos on Twitter and Facebook. As of September 16, 2014, the ALS Association received $113.6 million in Ice Bucket Challenge donations.
It was nearly impossible to avoid the #IceBucketChallenge on social media, with everyone from Bill Gates, Jennifer Aniston and Oprah contributing to this incredible cause. So, how did the campaign fair on social media?
According to Facebook, between June 1st – September 1st, over 17 million videos related to the challenge were shared on the network, while on Twitter, people mentioned it more than 2.2 million times between July 29th-August 17th.
What made the #IceBucketChallenge stand out on social media?
Emotional resonance; the appeal of promoting a worthy cause
Peer pressure through public nominations on social media
Urgency resulting from the 24-hour period to accept the challenge
Use of very short, mobile-recorded videos that were fun to watch
6. Vanish Into Thin Air: Taco Bell's #OnlyInTheApp
In late October, Taco Bell took a huge risk by wiping out all of its social media pages. Why? To highlight one message: customers can now order tacos, burritos and chalupas from the food chain's new mobile app.
On it's Twitter feed, Facebook page, and even its website, all of Taco Bell's fans saw the same thing: a black screen. All the usual content was completely gone and replaced with a dark background that featured a link to download the mobile app, along with the #OnlyInTheApp hashtag for the campaign.
The chain limited all social media marketing content for several days to amplify the message, and used promoted tweets and other types of ads to bring more attention to the initiative. In no time at all, #OnlyInTheApp was trending on Twitter, with the hashtag being used over 5,000 times.
Apparently, it was worth the risk! Taco Bell's mobile app reached the #1 spot in the Food & Beverage category on the iTunes App Store and broke the Top 25 Apps overall. In addition, 75% of Taco Bell's 6,000 U.S. stores had processed mobile orders within 24-hours.
Why drove Taco Bell's social media marketing success?
One social media marketing message, front and center
Groundbreaking concept of wiping out all previous content
Promoting a mobile-first strategy to consumers
Powerful graphic design with white text on a black background
7. No Time Like the Present: Pepsi's #LiveForNow
As part of its #LiveForNow campaign, launched in 2012, Pepsi created a series of "unbelievable" initiatives to capture the attention of Millenials across the UK. The campaign was used to emphasize how "unbelievable" it is that a sugar-free drink could still have maximum flavor. As part of the project, the brand crafted and curated a range of creative unbelievable feats and experience.
Pepsi tweeted from its @PepsiMaxUK account to encourage consumers to submit "unbelievable" Vine videos, tagged with #LiveforNow, for a chance to be featured on billboards across the UK.
One month later, in March, Pepsi Max took the social media marketing campaign to a whole new level, and launched the "Unbelievable Bus Shelter," an incredible augmented reality stunt.
While commuters innocently waited at a bus stop on busy London street, they would suddenly see a tiger on the prowl, a meteor crash before them, or an octopus tentacle grabbing people – only to have the image disappear moments later! The shocking reactions – and the laughter that ensued from people after realizing they were pranked, were caught on tape and uploaded to YouTube.
It's no surprise that "The Unbelievable Bus Shelter" video became the most popular one of Pepsi's #LiveforNow series. The unforgettable reactions of commuters were so incredible, that within 10 days, the YouTube video reached over 4 million views – and is currently closing in on 7 million, and 30,000 likes. Also, throughout February alone, #LiveForNow appeared in close to 8,000 tweets.
How did #LiveforNow get millions of views on YouTube?
Use of augmented reality to shock and awe people
Capturing an unforgettable, spontaneous moment on video
Motivating consumers to share their unbelievable skills
Launching a social media contest to encourage participation
8. Magic of Christmas: Marks & Spencer's #FollowTheFairies
What better way to spread holiday cheer then with goodwill fairies? Marks & Spencer, the UK-based retailer, decided to pay it forward in November with a TV ad campaign called The Two Fairies, designed to engage consumers and raise awareness of good deeds across social media.
To create as much intrigue as possible before the ad's debut, Marks & Spencer set up anonymous social media accounts to promote The Two Fairies on Facebook, Twitter and Tumblr. 'Magic' and 'Sparkle,' traveled around the UK to deliver gifts to people who tweeted their wishes using the #FollowtheFairies hashtag.
They brought cake, chocolates, flowers, cosmetics, and more to offices and hospitals, and even turned a school into a winter wonderland! In addition, the Fairies also encouraged people to share their own kind acts using the same hashtag.
One week after the social media marketing campaign was launched, the retailer revealed that it was behind the carefully orchestrated do-gooder effort. Within less than two months of the first tweet from @TheTwoFairies on October 29th, the account already had 42,000 followers!
What made #FollowtheFairies a social success?
Build up of speculation on social media before revealing the source
Captured the extensive public sentiment of the holiday season
Created "special moments" to personally connect with consumers
Encouraged people to share their good deeds using the hashtag