Best Practices for Employee Advocates
Table of Contents
What Is Employee Advocacy
Did you know that as an employee, you are a top asset when it comes to spreading your company's brand awareness on social media?
Employees collectively have at least 10 times the number of followers the company has. And their posts usually get more attention: people trust their peers more than they trust brands.
B2B marketers harness this power by asking employees to promote their organization on social media. This marketing practice is called employee advocacy. While companies greatly benefit from it (amplified reach, increased customer loyalty and social lead gen among the few), social advocacy is also extremely valuable to employees.
For example, 78% of salespeople who use social media in their sales process outperform their peers. The same goes for customer support, marketing and HR professionals.
But building an engaging and authentic social presence is a lot of work. Almost a full-time job. You would have to stay on top of your company's marketing collateral, plus constantly browse industry websites and blogs to find the right information for your target audience.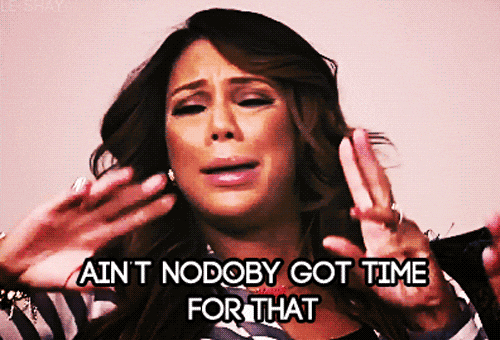 This is where employee advocacy comes into play. It gives you a unique opportunity to access and share context-relevant social content that's curated and approved by your marketing team. A major time saver.
What's in It for You
Whether you're already participating in an employee advocacy program or just getting started, it can have a huge positive impact on your career. Besides the tangible incentives and rewards you're bound to receive for excelling as an advocate, there are more benefits to be excited about such as professional development and thought leadership.
Skip straight to your department to read about the real perks of being an employee advocate.
Sales
Hey salespeople, social is here to stay. 75% of B2B buyers are influenced in their purchase decisions by what they see on LinkedIn, Twitter and Facebook.
More and more prospects approach you after they've already reached halfway through the buying process. Buyers today are extremely sophisticated and self-serving, turning to blogs, webinars and social media to guide their research. There is no more "owning the education phase", but you still can influence it – if you know which levers to pull to build rapport through social channels.
According to Forbes, more than half of survey respondents traced closed deals back to a social media interaction. Employee advocacy is a great way to build that trust with buyers and improve lead quality (because the right content attracts prospects who are a better match).
Let's break down the benefits of employee advocacy for sales:
Thought leadership
Sales reps who share quality social content are more likely to be recognized in the industry and develop a trustworthy reputation among their audience. Advocacy gives you a strong voice, without coming across as too aggressive, ensuring that more people are aware of the company and product you represent.
A better understanding of your prospects
Actively posting on social media prompts you to be more involved in industry-related conversations. This gives greater access to the needs and interests of your prospects and their companies, which can transform you into a better seller.
Social intel
With social media becoming a valuable touchpoint in the buyer's journey, we should pay closer attention to the data flowing from this channel. Customers' and prospects' social activities around your posts can provide valuable insights into their interests, concerns, buying stage and more.
Higher revenue
The same LinkedIn study shows that 64% of sales reps who engage in social selling hit their team quota. Advocates and social sellers earn the loyalty and trust of prospects faster, and as a result, have a much greater impact on revenue.
Customer Support
Social media is no longer just a marketing channel. It's an important space for customer support professionals to foster strong relationships with customers, listen to their needs and provide them with valuable information.
Sharing relevant and informative content, from blog posts to product updates to webinars and eBooks, enables you to interact with your customers in a more meaningful way and create a personal connection. A social feed full of useful and up-to-date customer resources can also contribute to creating upsell opportunities and reducing churn.
Basically, employee advocacy empowers CSMs to be better at their job.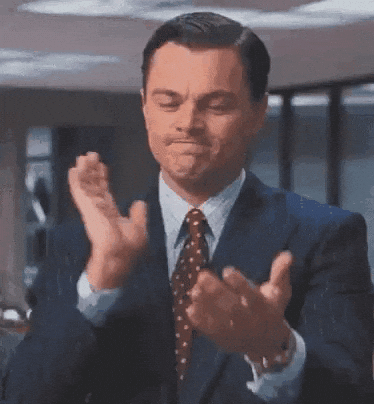 At the end of the day, your customers need to know that you are knowledgeable and passionate about helping them achieve their goals. Employee advocacy is your gateway to becoming their one-stop source for gaining valuable knowledge and finding quick answers.
Another building block to any successful relationship is listening. Are customers happy with your services? Might there be some dissatisfaction lurking under the surface?
By monitoring how they engage with your advocacy content, you can catch questions, feedback or pain points – and quickly follow up. This will go a long way toward enhancing customer experience.
Employee advocacy makes it easy to create a space where your customers are engaging with you consistently, reinforcing their own trust in your brand. Beyond just staying on their radar, make your products and services a part of their daily lives – and you will create customer relationships that last.
Talent Acquisition
Today, social media is a vital part of a successful employer branding and talent acquisition strategy – it's helping companies hire more effectively.
Just like you turn to social media to screen candidates, 59% of job-seekers use it to research companies they're interested in. Whether you reach out to a prospective candidate directly or they apply for a job on LinkedIn, your personal social profile is very likely to be the first place candidates will go to.
What they find on your social feed can influence how much they want to pursue a career opportunity in your organization. Hence it directly affects your KPIs, such as the number of qualified candidates, recruitment timeline and acceptance rate.
Employee advocacy allows you to build an authentic social presence effortlessly and make sure that content that highlights the culture, values, people and other reasons to come work in your company – will be seen by your candidates early on.
Marketing
As a marketer, you already have an excellent grasp of social media. But employee advocacy can take you to the next level – both professionally and in terms of establishing your personal brand.
As an essential part of modern B2B marketing, advocacy can significantly increase your company's social media reach, without exceeding your budget. A wider reach means more opportunity to engage your audiences and eventually generate leads from social media through organic content.
If you're responsible for a social media strategy in your organization, read our previous blog post in the series to learn how employee advocacy can help marketers drive social media ROI and have a meaningful impact on business objectives.
But back to the personal benefits: marketers make some of the best advocates. They are articulate, social savvy and have extensive professional networks. Adding employee advocacy to this mix usually leads to the rapid growth in followers and engagements, scaling your thought leadership even further.
Starting with Employee Advocacy
As you see, employee advocacy is not a tough sell for many roles across any B2B organization. But to reap these benefits, you can't just blindly share every single post in your advocacy program.
Instead, define your audiences, choose a strategy and start establishing a social media persona that will be interesting for your professional network.
Understand Your Company's Social Media Strategy
If you're not sure where to start, we recommend watching what your company is doing on social media. It will give you a grasp of what works and what doesn't in your industry. No need to copy everything from your corporate feeds but definitely take note.
You can also talk to your marketing department. A social media manager is perhaps most equipped to answer your questions. Here is what you can ask:
What are our social media goals?
Who are our key audiences and competitors?
What content do we share on our corporate pages? Why?
With this knowledge, you will be able to craft a better story for the content you share and eventually develop a social media persona that is aligned with your company's marketing strategy.
Dos and Don'ts of Employee Advocacy
What's not okay to say on social as an advocate? What company information cannot be shared publicly? How to address questions and customer feedback?
To prevent embarrassing social media blunders that could damage your company's reputation or your own career, we recommend taking the time to read your corporate social media policy.
This document defines what is expected of employees and how they should carry the company's name online. The obvious things to avoid are defamatory posts, explicit content, public criticizing of the company, breaching of confidential information, violation of the privacy of a customer or another employee, etc.
Your company's policy will include more rules that are specific to your organization, industry regulations or country. So make sure to read it before you start posting!
Beyond your corporate policy, the best practice for any employee advocate is to think twice about the reception of a certain post. Asking "Can this offend anyone in any way?" is always a good place to start.
How to Become a Top Advocate
Now, when you've learned the basics of employee advocacy, let the sharing begin.
The more you post and engage, the better you understand what resonates with your audience – so you can tweak your strategy and build a truly engaging social presence. Here are a few tips and tricks that will help you become a top advocate in your company.
Be Mindful of Your Posting Frequency
Do you know anyone who shares 10 posts in five minutes? Don't we all! Cross out "spamming" as your advocacy game plan, a smarter approach would be to schedule out posts strategically.
For instance, you may notice that content shared during certain hours of the day attracts greater attention. You can time your posts accordingly and make sure they go live when your connections and industry peers are more likely to see them. For maximum reach, make sure your posts are evenly dispersed across the week.
Always Customize Your Posts
You don't want to turn into a company mouthpiece. While your advocacy program provides you with amazing content, you can make it even better by adding context that your audience can relate to.
We recommend taking a few minutes to customize each advocacy post you share. Adding your personal touch to a company-related link or image goes a long way to being perceived as authentic.
Engage Back With Your Audience
Once you post tons of amazing content, don't forget to keep your eyes open to what peers and customers are saying, good and bad. If someone leaves a comment on an advocacy post you shared, be sure to reply (and if you're unsure of the answer, you can always circle back after consulting with a colleague).
You can also use advocacy content as an icebreaker for starting a conversation with industry influencers, customers and prospects.
Tag Company Pages and Profiles
Becoming a top advocate also involves getting your content in front of the right crowd beyond your immediate network. The key is to mention (@) other companies or individuals where deemed relevant. It's a simple, yet important part of social sharing as it helps amplify your reach.
If the article you're sharing refers directly to other companies, there's a good opportunity to tag them. And even if it doesn't – but you think the content could be valuable for them – go ahead and mention them.
Mentions send an immediate signal to that person or company, letting them know "hey, I want to talk to you" or "I think you'll find this relevant". Most people will appreciate you mentioning them and reply with a thoughtful comment on your post.
Don't Forget Hashtags
Similar to mentions, hashtags are a powerful tool used to stand out amongst the crowd, which makes it easier to find your content, without having to follow you.
While hashtags aren't as popular on Facebook, other networks like Twitter, Instagram and LinkedIn thrive on them as a content discovery and engagement tool.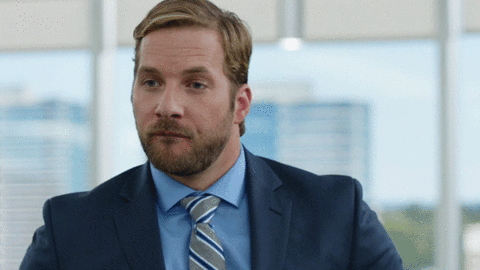 You can always play a guessing game by typing related hashtags that fall under the topic of your post. For example, if your post offers budgeting tips, you can easily include hashtags like #budget #bugdettips #money. Another common method is using trending hashtags.
There are different ways to approach this: you can go for nostalgic hashtags (#throwbackthursday), inspirational hashtags (#mondaymotivation) or pure fun hashtags (#photooftheday) – and the list goes on.
Takeaways
There is no doubt that being an employee advocate offers many benefits. It will expand your professional network, boost your personal brand and make your job a little easier, whether you're in sales, customer support, HR or marketing.
To get the most value out of employee advocacy, a "click-and-go" approach isn't going to be enough. Invest time to customize your posts, increase their visibility and reach people beyond your network. In the long run, those efforts will pay big dividends, turning you into a thought leader in your industry and opening new professional opportunities.
Don't have an advocacy program in your organization yet? See how Oktopost can help.