B2B Employee Advocacy Best Practices
Table of Contents
What is Employee Advocacy
Employee advocacy is the promotion of a company by its employees. By sharing company-related content to their personal social media profiles, employees amplify a company's message.
It can take months for a B2B marketing team to build up a company's presence and credibility online. And your own corporate accounts on LinkedIn, Twitter, Facebook and Instagram may not be able to do all the heavy lifting alone.
This is exactly why employee advocacy is so powerful: your team is the key to unlocking the true potential of social media marketing. Every post shared by employees reaches hundreds of new connections: on average, employees have 10 times more followers than corporate pages. Employee networks are not only made up of family or friends but also former colleagues, customers, prospects and other like-minded professionals.
And the best part is, employee advocacy organically emerges from the bottom-up, where up to half of your employees already actively post company-related content, pictures or videos on social media. For them, it's a way to become thought leaders within their professional communities by sharing insightful and educational content provided by their company.
The opportunity to engage a wider audience is unparalleled, and of course, can be immensely helpful to a brand. It's the responsibility of a company's leadership to create a culture that employees will want to favorably post about. Aside from a positive workplace experience, any company looking to join the employee advocacy bandwagon must offer a team-wide, sustainable support system.
Why Employee Advocacy Matters for B2B
Many B2B organizations believe that the future of social media marketing lies in employee advocacy: 64% of companies credit employee advocacy with attracting and developing new business, while 45% attribute new revenue streams to advocacy.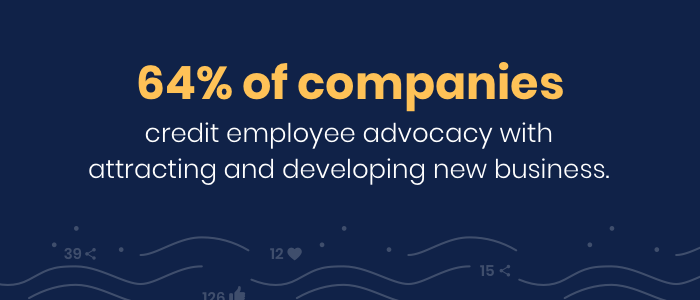 According to Altimeter's study, employee advocacy is one of the fastest-growing social business programs, with 90% of companies surveyed (companies with more than 250 employees) pursuing or have plans to pursue some form of employee advocacy.
By tapping into the power of employees you can significantly increase your company's social media reach, without exceeding your budget. A wider reach means more opportunity to engage your audiences and eventually generate leads from social media through organic content.
Employee advocacy also provides a unique capacity to establish trust and build stronger relationships with your prospects and customers. Employees can carry your company's message with an authentic voice, which makes them a trustworthy source.
Let's zoom in on these and some other benefits of employee advocacy.
Brand Amplification
Social networks tend to prioritize meaningful interactions between people over branded content which doesn't spark back and forth conversations. Hence the latter gains less exposure in our feeds.
So how do you get your message across?
Employees are a force multiplier when you consider the number of connections they have. Let's do some basic math. Imagine that company A has roughly 3,000 followers on LinkedIn. Assuming that organic reach is at 2%, only 60 followers will see any social post it shares.
Let's say that the same company has 20 employees, each has the average number of 338 LinkedIn connections. That works out to a total audience of 6,760. In other words, getting employees to share your company content with their professional networks can triple your organic reach.
"When we look at the last 6 months, employee advocacy enabled us to share 10X more social content, generating a 70% increase in our organic social reach." — Daniel Klaus, Senior Manager of Global Digital Marketing at Fujitsu
In addition, followers that comprise your employee networks are more likely to engage with your content because people tend to trust their peers more than they trust brands.
Building Trust
A Nielsen Global online customer survey shows that only 33% of buyers trust the company whilst 90% of customers trust product or service recommendations from people they know. The bottom line is that more and more B2B buyers distrust brands and their distrust is growing stronger every day.
Your employees are the underlying foundation for humanizing your brand voice and starting to repair the lost trust. Employee advocacy infuses an element of personality and individual experience into your marketing strategy.
A social post from a corporate account might be perceived as stiff, promotional and too salesy. If executed correctly, the same content shared by a salesperson or customer success rep will sound friendly, trustworthy and inspiring. Those differences in emotions and takeaways can have a tremendous impact on how your audience responds and converts.
Social Selling
Your sales team can be your best employee advocates. No one understands or relates to prospects and customers better than they do. Sharing content on social media is a powerful tool that can help close more opportunities and draw in prospects.
That being said, sales don't share as much content as they should. This report by IDC states that 80% of the marketing content goes untouched and unnoticed, even though most of it has been created for sales enablement.
While you're spilling great content on sales to share, none of it will matter if you don't give them an incentive. At this point, you must wear the sales hat and show them the direct benefits of content sharing. Among the lot, here are a few of them:
Higher revenue. 78% of salespeople who use social media in the sales process have outperformed their peers. Another study shows that 64% of sales reps who engage in social selling hit their team quota.
A better understanding of prospects. When sales share content on social media, they become more engaged with their professional communities. It gives them greater access to the needs and interests of prospects.
Thought leadership. Sales reps with an active and engaging social profile are more likely to be recognized in the industry. They are also more likely to earn the loyalty and trust of prospects, which helps solidify the relationship. Their mere presence on social media ensures that more people are aware of the company and the product they represent.
Employer Branding
Social media doesn't just have to be about hustling customers through the conversion funnel. It's also a potential job marketplace. The most skilled and qualified candidates in the world are just a few clicks away if you know how to capture their interest.
As many as 70% of job-seekers use social media to find openings. 73% of millennials (defined in the survey as anyone aged 18-34) found their last job through a social media posting.
These candidates are three times more likely to trust information from a current employee of a company than the "official" word of the company itself. Employee advocacy can be one of the most effective ways to build your employer branding strategy and leverage it to get your social recruiting the boost it needs to reach the best talent.
To promote your employer brand on social, you can share employee interviews, career stories, team photos, company events, your vision and values as a company. But the real star of your employer branding strategy is your team, so step back and let them take the lead once you've communicated your goals and expectations. The more your employees tailor your recruitment marketing content to their audiences, the more authentic and relatable their outreach will be.
Finding a voice that both represents your company and resonates with their audiences may take some trial and error. Companies that succeed in pulling it off, however, have a recruitment asset that cannot be bought.
Employee Engagement
While job security used to be enough to maintain employees in their organization, the new generations strive for opportunities that increase their skills, contribute to their success and offer a positive corporate culture. Creating a dynamic work environment where employees feel motivated, inspired and satisfied is one of the pillars of modern HR called employee engagement.
The benefits of employee engagement to organizations are well documented, from how it affects retention and productivity to profit and the bottom line. Companies with a formal engagement strategy in place are 67% more likely to improve their revenue per FTE on a year-over-year basis. According to the Corporate Leadership Council, highly engaged organizations also reduce turnover by 87% and improve performance by 20%.
There is a direct correlation between employee advocacy and employee engagement. They are both made up of the same fundamental ingredients: contribution, transparency, recognition and satisfaction.
When employees become brand ambassadors, they feel a vested interest in the company's success and are therefore engaged in exceeding the stated requirements of their job. Employees who serve as advocates are more engaged at work, and engaged employees are more likely to become better advocates – and this cycle continues.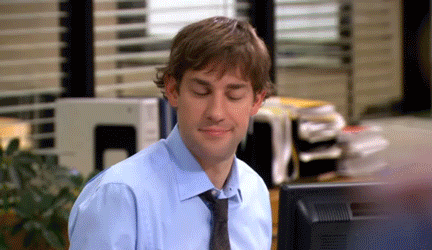 Another benefit of using employee advocacy as an engagement catalyst is the ability to unify employees across different regions, time zones and departments. This is where employee advocacy serves as a great tool for internal knowledge sharing, allowing team members from different locations to feel connected, even when they're 1,000 miles away from the corporate headquarters.
How to Launch an Employee Advocacy Program
By now you're probably convinced that launching an employee advocacy program is one of the most cost-effective and ROI-positive things you can do for your B2B social media marketing.
Getting started with advocacy may seem difficult, but it doesn't have to be. By planning ahead, you will be able to launch a successful employee advocacy program in these five steps:
Step 1. Outline a Content Strategy
Establishing a strategy is the single most important component of an employee advocacy program. Without a clear plan, you won't be able to communicate the value to employees and executives.
Start by defining what content you want employees to share. It should align with your corporate content strategy and match your advocates' interests.
According to Andrew Davies, Head of Global Digital Marketing at Capco, an effective approach to content strategy is the Three E's. Your content has to either Entertain, Enlighten, or Educate, and if possible – all three.
Ask yourself: would you share this content to your personal profile? If the answer is no, then there's no reason why your employees would. To ensure that you're creating content employees would want to share, you can do a survey to uncover their content preferences.
Strive for the 6-3-1 rule: for every 10 pieces of content you provide to employees, 6 should be curated, 3 should be owned and 1 should be promotional. Once you've determined your strategy, engagement data will help you measure how well your content is doing. If employees aren't sharing specific types of content, move away from it and seek more engaging topics and formats.
Instead of using employee advocacy as yet another channel for echoing your corporate voice, be mindful of the self-promotional tone by making room for employees to celebrate the excitement with you.
"Listen to your advocates! Post content they are interested in sharing, from sources they trust. And when dealing with branded content, make sure it aligns with the company's agreed-upon voice and best practices, so advocates feel comfortable pushing it to their individual networks." — Dan Hanna, Marketing Manager at Civis Analytics
Another best practice is segmenting advocacy content by topics. An HR manager and a web developer have different interests and will want to share different content. By segmenting your content by topics, you will make it easier for them to discover the content that's most compelling for them and their networks.
Step 2. Gain Leadership and Employee Buy-In
Your C-level executives may not be immediately sold on employee advocacy. Some of them feel that social media is the domain of their kids using TikTok and Twitter. Present examples of how it works for other B2B organizations to show that employee advocacy can have a meaningful impact on business objectives.
Equally important is to demonstrate the value to employees. The success of your program will depend largely on employee buy-in. They should have a solid understanding of why the company encourages it and, above all, what's in it for them.
Advocacy has the potential to turn employees into thought leaders, expanding their professional networks and helping develop their personal brand. Eventually, the accumulative effect of advocacy means significant career growth. 86% of employee advocates cite the increased social presence as having a positive impact on their careers.
Step 3. Choose Initial Advocates
When companies scramble to implement an employee advocacy program, the initial goal is often to onboard the entire company. After all, it's in their best interests to have as many team members sharing content in order to attain maximum reach and engagement.
While it's great to be ambitious, having a "100% engaged or nothing" approach elicits unrealistic expectations. It's important to carefully pick team members who will spearhead the program – and determine its success.
To hit the ground running, start a pilot focusing on your social enthusiasts, the employees who have an active presence on social media.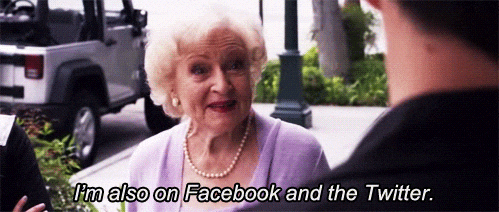 Most chances are, they are already sharing brand-related content and your program will make it easier for them. Usually, social enthusiasts are employees in customer-facing roles: marketing, sales, customer success. Not only will they be easier to onboard, but they are also your best bet for demonstrating success from the get-go.
"A good place to start is by identifying a small group of influencers within your organization who already actively share company content and represent your company's best interests. Make sure they get the best possible experience. They will soon spread the word to others in your company." — Ryan Ofek, Digital Marketing Manager at NICE
The C-level executives are also a key group to onboard to advocacy. Leading by example is the concept you want to tap into by engaging your senior management. Once they start sharing content on social media, other employees will follow.
The majority of your employees probably feel optimistic about content sharing but won't go the extra mile toward being creative or original in their posts. And then you have your social curmudgeons (development, implementation, legal, etc.) who demonstrate the least amount of motivation for participating.
Once your pilot is in full swing, you'll be able to get buy-in from the social majority who will ultimately set a positive example for the least social-savvy employees.
Step 4. Conduct Social Media Training
Most of your employees are already active on social media but some are going to be new to this world. These team members will require more guidance to boost up their confidence.
From newbies to pros, you will want to align everyone's skills to ensure they're starting off on the same page. Investing in proper training will lead to higher employee retention and engagement. It will also enable you to grow a fruitful advocacy program that drives a positive ROI.
"In the beginning, we got a lot of "I'm not really on social media" or "I don't feel comfortable promoting business content". So we decided to hold a series of social media workshops for our employees. We covered the benefits of being active on social and what you need to pay attention to: tips and tricks, dos and don'ts." — Rachel Young, Marketing Manager at Xylos
Your social media training should cover:
A tour of the company's social networks. Give an overview of your social media goals, target audience, competitors, content tactics, custom hashtags, etc.
Review of company social media policy. A social media policy is a set of guidelines that clearly defines how employees should and shouldn't use social media. If you don't have one, check out our free template.
Tips for building a top-notch profile. Uploading professional profile images and covers, crafting a compelling 'about me' section, connecting with users, engaging with the professional community and more.
Onboarding & training. Introduce the team to your employee advocacy platform and walk them through the technical aspects of the program.
Here you can find a more in-depth employee advocacy training guide.
The more knowledgeable employees are about social media and sharing advocacy content, the more comfortable they will be to post. On the flip side, this knowledge will also benefit the company and help protect its reputation.
Step 5. Run a Pilot
Once you've defined your content strategy and chosen the first group of advocates, it's time to start a pilot. An employee advocacy pilot is an effective way to test out your team's social media acumen, see what strikes a chord with your audience and what falls flat. It will also help demonstrate quantifiable results of employee advocacy and eventually gain support for your program's budget and resources.
Let the pilot program run for at least a month before measuring results but still hold weekly feedback sessions with your advocates to identify opportunities for improving content and employee experience. These insights will help you optimize your program.
To encourage employees to give feedback, you can conduct knowledge sharing sessions where advocates reveal which content and posting practices work best for them. Keeping an open-door policy will ensure that your advocates remain involved and enthusiastic about sharing content.
Another great way to keep your program moving forward is a survey: before, during and after the pilot as well as throughout the program. You can use our employee advocacy sample survey as a starting point to create your own questionnaire.
Demonstrating positive results from your pilot will help you get full support for employee advocacy at the highest levels of your company.
You should be able to present your KPIs in a report that shows a positive ROI resulting from the pilot. If they don't, it's possible that the details of the program need tweaking and further testing. It's also important to make sure that the KPIs you're measuring are the most relevant and appropriate ones for the goals your program was attempting to achieve.
Once your pilot brings positive results, you are ready to launch a full-fledged employee advocacy program and gradually invite more advocates.
How to Drive Employee Advocacy Adoption
As good as the statistics may sound, employee advocacy is not a project you launch, sit back and watch the leads roll in. It's an ongoing initiative that requires keeping employees engaged and entertained.
"Train your employees well and don't forget to remind them to post. They are often excited to help but can get caught up in their day to day work and forget to post. A simple reminder typically does the trick." — Erika Childers, Content Marketing Coordinator at UserIQ
Here are a few different ways to optimize your program for maximum participation:
Reward and Recognition
Incentives go a long way toward increasing employee morale. Offering Amazon gift cards or organizing a nice team dinner for top advocates is sure to be received with appreciation. That said, rewards shouldn't come at the expense of recognition.
It's extremely important to acknowledge employees for their efforts – especially in a public forum.
There are multiple ways to do that. You can highlight this week's or month's top advocates in an email newsletter and showcase their success stories. Or it can be a personal email from their manager thanking them for their effort.
Gamification
Try to turn advocacy into a more satisfying experience by giving your employees a 'purpose' to share content. You can achieve that by gamifying the program with a leaderboard and other tools that spark friendly competition.
Turning anything into a game is a powerful way to transform ordinary tasks to receive extraordinary results. Even simple leaderboards can help get employees excited about advocacy and motivate them to become top advocates.
Simplified Content Sharing
Your employee advocacy software can make or break your program. Ease of use is a major factor when it comes to the adoption of new technology. This is why your best choice would be a platform that makes it easy and fun for your advocates to access and share content.
Share Data with Advocates
Cultivating a data-driven program, in which advocates see how much impact they're generating across various metrics (reach, engagement, revenue), can dramatically boost internal employee engagement. Once your advocates see their impact on the company's bottom line, this will motivate them to share more content and get even better results.
"Show your employee the real numbers they're generating so they have a better understanding of how their efforts are impacting the company's results. This level of transparency will make them feel valued and more motivated in the long-term." — Shadi Kassis, Marketing Specialist at Munters
Employee Suggestions
Another great way to engage employees is by allowing them to contribute and build your advocacy program together. Employees know their audience best, so it's only natural to have them to suggest content for the advocacy board. You don't have to approve every single one of their suggestions, however, seeing some of it on the board will give them a sense of partnership in the program.
Employees are your most valuable partners when it comes to ensuring the success of your advocacy program. Making them feel recognized, incentivizing them through tangible rewards and reminding them the personal benefits of advocacy – these are all effective ways to encourage employees to share your content and make your program a success.
How to Establish Program Goals and KPIs
Defining what you want to achieve with advocacy will allow you to identify your tactics and measure your success. The good news is, if you already have a solid social media strategy, all you need to do is align your employee advocacy program with it.
Once your SMART (specific, measurable, attainable, realistic and timebound) advocacy goals are clear to you, you need to establish the right KPIs to track those goals.
If growing brand awareness and engagement on social media is your goal, then social reach, impressions and clicks are the metrics you need to be measuring. If it's lead generation you're after, then conversions and MQLs are your go-to metrics. With sales increase as your goal, you need to be looking at SQLs and new business.
Usually, B2B marketers choose to focus on these goals and metrics:
Brand Awareness
Employee advocacy has the ability to amplify your content's reach far beyond the company's official social networks, therefore boosting your brand awareness. If this is one of your goals, the first metric you should focus on is reach – to quantify how many people viewed your content. The more eyes you have on your content, the more recognizable your company becomes.
Content Engagement
Employees can help influence customers and humanize the face of your company, but how do you know which pieces of content are resonating with their social audiences?
Monitoring likes, shares, clicks and comments can help understand which topics or formats spark conversations and which messages are most effective.
Try breaking engagement down by network to see which one is the most successful in terms of employee advocacy. This way you know to provide employees with more content tailored for this network.
You can also zoom in on specific posts that are generating the most engagement. This will give you a deeper insight into what your audience truly cares about and allow you to refine your content accordingly. Make sure to take note of the topics and content types that prove to be the most engaging so you can increase their visibility in your mix.
Lead Generation
At the end of the day, B2B marketers need to generate leads. You should track the number of conversions garnered by posts that employees are sharing. Measuring the program's true ROI will help you understand how advocates affect revenue metrics such as leads and closed deals.
Employee Participation
Monitoring metrics such as platform sessions, sharing rates and content shares will provide insights into internal employee engagement. As we mentioned before, if you want to create a long-lasting advocacy program that stems from trust and motivation, it can be helpful to show employees some of this data as well.
Brand Sentiment
As you garner engagement from employee activity, it's worthwhile to understand how leads feel about your brand. With half of buyers trusting a company's employees as sources of brand information, advocacy can help drive up positive sentiment.
To measure sentiment, you might consider surveying current customers, looking at your Net Promoter Score (NPS) and optimizing it by refining the sales funnel and customer service. You can also conduct sentiment analysis to understand what words qualified leads and converted customers use across touchpoints with your brand and particularly within employee-led interactions.
How to Measure and Maximize Employee Advocacy ROI
As with any marketing strategy out there, building a smart employee advocacy program involves 1) gathering data and 2) adjusting your strategy based on insights. With the right analytics, you'll be able to see how employee advocacy contributes to your overall B2B marketing objectives and how your program drives website traffic, conversions and sales.
You can compare employee advocacy to other social campaigns such as, for example, paid social ads. The number of conversions via advocacy, measured against conversions achieved through non-advocacy means, gives you the "big picture" of the program's effectiveness and makes it much easier to prove ROI.
"We shared the exact message from our paid ads into our advocacy board. While paid traffic converted site visitors to career searches at 3.93 percent, traffic driven by our advocates converted visitors at 51.7 percent. This one piece of data really drives home the importance of advocacy." — Andrew Davies, Head of Global Digital Marketing at Capco
By having specific conversion points in mind, you can track which employee advocate activities are best helping to achieve them. For example, an employee's tweet linking to your latest white paper might produce a spike in downloads or a single LinkedIn message about an upcoming webinar might lead to more registrations.
If you find your advocacy reliably drives metrics such as engagement and sentiment but isn't producing enough conversions, there are a few courses of action to take:
Revisit your lead-nurturing content strategy. Ask a few questions about how well employee-shared content matches its intended targets. Is your content truly targeted to the kinds of leads employees encounter on social?
Make sure employee advocate segments are well-matched with content. Look at the segments you defined in the beginning and determine whether the content is truly congruent with employees' company roles.
Define best-performing segments periodically. See which groups produce the most conversions. You might find, for example, that employees with a certain personal style of interaction or certain levels of social activity turn in more conversions than others.
Finally, revenue will always be the main determinant for program success. For an accurate understanding of how employee advocacy impacts your revenue, you'll need to ensure a fully-integrated marketing technology stack. Connecting your employee advocacy data with marketing automation and CRM platforms can give you a more complete picture of how employee-generated leads impact revenue.
"Employee advocacy has become one of the top sources of our website traffic. Links that our advocates share via Oktopost account for almost half of all clicks from social media: over the past 2.5 years, advocacy went from generating around 15% of our social clicks to 45%." — Rachel Young, Marketing Manager at Xylos
While social advocacy holds great promise for just about any B2B company, such programs need to be closely monitored for success. By keeping an eye on some key metrics for gauging effectiveness and working to optimize them, you can make your advocates one of the biggest sources of sustained company growth.
How to Choose the Right Platform for Employee Advocacy
The right employee advocacy platform should be tailored to your needs and goals, so it can help you improve the process of distributing and sharing content as well as analyzing results.
"Employees already have a lot of tasks on their plate. That's why a successful program starts with an easy-to-use platform that makes it extremely simple and quick for employees to discover, filter, and share content anywhere they go." — Daniel Klaus, Senior Manager Digital Marketing at Fujitsu
Here is the key features that B2B companies need to look for when choosing their employee advocacy tool:
One-Click Sharing
Turning an employee into an advocate shouldn't take more than one click. Employees are busy trying to get their own work done, and there's no reason it should take more than a few seconds to share a company's post on their profiles.
The whole point of employee advocacy is to make it as simple as possible. The easier it is to share, the more likely employees are to take part in your advocacy program.
Seamless Integration with Your SMMS
To help your social media team save time and automate content delivery, your employee advocacy tool should be seamlessly connected with your social media management platform. Integrated workflows allow you to manage advocacy programs without adding more work to your social media manager's routine.
Comprehensive Analytics
You can't improve what you don't measure. Like any other marketing strategy, employee advocacy must be monitored and measured. This data should be automatically synced with other social media analytics already being generated by your marketing team.
Data Portability
Marketing and sales activities must be on the same page – and it's no different when it comes to employee advocacy. Adding employee advocacy engagement data to your marketing automation and CRM platforms can help better score, nurture and attribute leads.
Mobile App
On average, employees share 3X more content on mobile – because they can do it on their own terms, from any location and at any hour. Whether they prefer to share posts during a morning commute, lunchtime or on the way home, a dedicated mobile app is key to making this convenient and driving adoption.
Takeaways
Employee advocacy is the new generation of B2B marketing that allows companies to amplify their reach, humanize their voice and drive meaningful business results. It has the power to reach thousands of fresh audiences and engage them with a personalized experience using nothing more than organic content.
But developing, launching and optimizing an employee advocacy program won't happen overnight. There is a fair amount of work involved, plus you really need to play the long-term game here. Employee advocacy is rooted in authenticity and trust, which take time to develop.
With the right team, policies and technology, your organization will be on the leading edge of building social proof via employee advocates. If you're ready to get started with advocacy and leverage your employees' untapped reach, see how Oktopost can help.
More Resources
B2B Employee Advocacy Customer Stories
Employee Advocacy Sample Survey
Top 10 Employee Advocacy Tools