How to Win with B2B Creative Content Marketing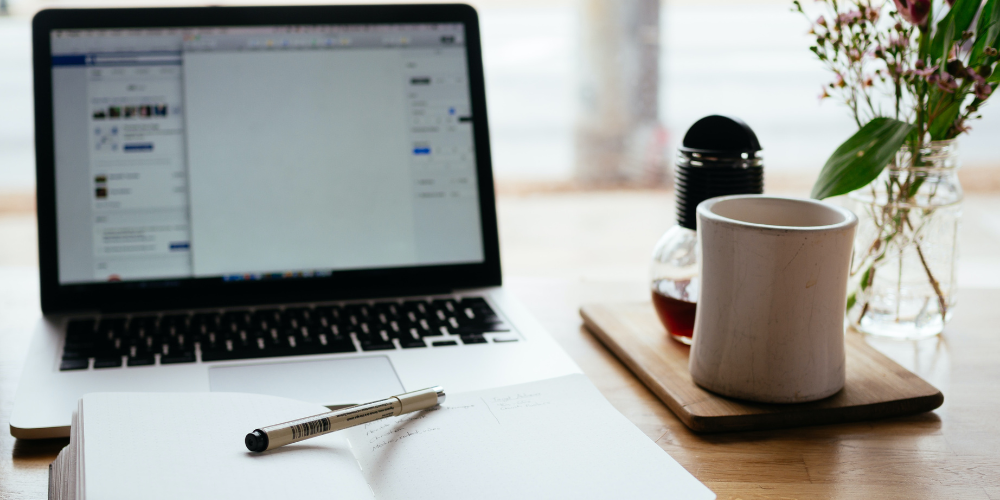 Content marketing is a marketing strategy based on creating and distributing engaging, informative, and resonant content to attract and keep your target audience. 
Your content is your audience's direct channel to get answers to their questions. Through content marketing, you can connect with them, build their trust, generate leads, and improve your overall conversion rate. But even great content is not immune to a virus.
The COVID-19 pandemic has rocked the globe. The business world, in particular, has been highly volatile. 94% of B2B marketers said they pivoted their content marketing strategy in 2020, and 80% of those said their shifts were successful. What's more, 90% of B2B marketers believe repurposing existing content is more valuable than creating fresh new pieces.
With nearly every business is investing in improving its content this year, it's more important than ever to differentiate your content marketing strategy. So how can your brand stand out? The answer: Creative Content. 
What is Creative Content?
"Creative Content" is an overarching label for the various enriched multimedia forms that should be a focal point of your online presence and marketing strategy. It helps your business jump off the page and presents an engaging experience to viewers.
Generally, creative content can be broken down by media into photos, graphics, videos, and blog posts. 
Photos
It's time to ditch those stock photos and invest in some original branded photography. Adding a single image to plain text can boost the viewer's recall rate from 10% to over 65%.
Graphics
Having a well-thought-out graphics design scheme for your content is critical. 40% of digital marketers said original graphics performed best, and more than half of B2B marketers believe graphic design is crucial for content marketing. 
Videos 
Videos offer an oft-untapped opportunity in creative content marketing. Only 26% of blogs contain them, but 41% of those blogs reported strong performance from those videos.
Blog Posts
Blog posts are a quintessential part of B2B marketing used by 89% of marketers. Moreover, 82% of marketers who consistently create blog articles see a positive ROI. 
Now that we've broken down what creative marketing is, it's worthwhile to understand why you should spend the time and effort to level up your content with creative media.
Who Should Use Creative Content and Why?
Creative content should be used by every B2B brand, regardless of their size or level of marketing strategy investment. Creative content provides added value for your business and viewers of your content.
There are four things that you can do with your creative content that will ensure success:
Actively engage on social platforms

Use creativity in your storytelling
Exhibit empathy for customers and leads
Demonstrate brand leadership
Standing out with creative content will improve brand trust and awareness and help establish your business as an industry leader. Adding fresh, unique content to your site and social media profiles in a timely fashion will also strengthen your SEO performance and boost your search ranking. 
Here are seven winning strategies to deploy creative content in your B2B marketing.
7 Ways to Win with B2B Creative Content Marketing
1. Press Refresh on Your Case Studies
Case studies are a classic tool for brands to show off their products and services' real-world success. Unfortunately, they are often a dull read — full of buzzwords, boring text, and statistics blocks. 
You can liven up case studies with customer testimonials using infographics, captivating graphics, or, better yet, a video. Using actual customers in your case studies puts a face to your claims and shows authenticity that resonates with B2B buyers. 
2. Dive into Immersive Content
If you want to keep your bounce rate down, it's time to introduce interactive content and tools on your site. Interactive content includes polls and surveys, branded games, and infographics. Allowing a lead an alternative way to explore the information offered provides an innate sense of added value. 
Consider employing Virtual and Altered Reality content to create a memorable experience for your customers.
Since in-person trade shows and exhibitions are out for now, why not have a virtual one? You can offer product demonstrations where leads watch from their home office's comfort. 
Cisco created one such enticing customer experience by introducing a virtual catalog that offers viewers a unique look at their products.  
3. Inspire with Your Infographics
Almost no one wants to pore over reams of data and statistics before making a purchase. Infographics are an attractive way to present your critical data in an engaging, visualized form. Charts and graphs, illustrated graphics, and user-curated content can enhance infographics even more.
Infographics are also a great way to reuse your evergreen listicle content in a new, visual way. You can take the highlights of some of your more successful posts and create a story using the article's major points. Another option is to combine multiple information sources to create an infographic examining industry trends. 
Squarespace has mastered the art of infographics. They use infographics effectively in their Pinterest space to gain awareness and expand their target audience exponentially.
4. LinkedIn Articles and SlideShares
LinkedIn should not be new to you, but you may not have been optimizing it as much as you could. Take advantage of the captive B2B audience by giving it a better article experience than your competitors.
Introducing videos, GIFs, memes, and infographics to an article can significantly improve its overall look and flow. Use your article posts to help your followers gain a deeper understanding of your brand voice and the problems you solve for customers.
Slideshare sees 80 million professionals monthly seek out infographics, presentations, documents, and other resources. 41% of B2B marketers said they use SlideShare to supplement their current content distribution strategy. The best part is, you can repost most of your existing content to the site with just slight alterations in formatting.
5. Tell a Story with Your Research and Data 
Research and data can be genuinely monotonous to write about in-depth. That's where data storytelling picks up the slack. Data storytelling employs big data analysis of relevant KPIs to construct a narrative and answer your customers' and leads' most pertinent questions.
It is not simple to build a story from your data that resonates with readers. Introducing visual media such as videos and infographics to illustrate that story goes a long way.
Source: Pinterest
Implementing data journalism in B2B also has a significant positive effect on SEO performance, overall traffic, and engagement. If you have data that can't be found elsewhere in an easy-to-consume, enticing manner, you will have a distinct competitive edge. 
6. Create Better Social Media Posts and Sharing
Now is a perfect time for upgrading your employee advocacy strategy. Social media is more integral to marketing than ever, and your employees, on average, have five times the social reach of your brand's social accounts. 
Including video or images in your social media posts will make them much more attractive in the infinite scroll of social activity. Promoting your blog posts and infographics on social platforms can offer another channel to improve lead gathering and your reach on each platform. Introducing creative media to your social media posts also increases your followers' likelihood to share the post. 
7. Reel in Your Viewers with Captivating Video 
Video is the new king of marketing. It is the number one marketing strategy in use today. 90% of buyers reported videos helped them make a buying decision. And it's growing — video will comprise 82% of all traffic on the internet by 2021. 
Your videos need to be more than just blatant advertisements. Use video content to tell the story behind your products, educate followers, and put a face to your brand.
Source: Xsens
One trending method to help your videos stand out is animation. Adding animation to your production gives a bit of whimsy to your videos, catches viewers' eyes, and keeps their attention longer. You can also offer live video Q&A sessions, product demonstrations, and other live events like webinars to maintain a personal connection with customers.
Conclusion
The power that targeted, enriched, valuable content lends to your B2B marketing strategy's success cannot be understated. B2B marketing is becoming increasingly dynamic, and it's no longer enough just to post weekly blogs. Your audience expects more, but that doesn't necessarily involve reinventing the wheel. 
Creative content offers B2B brands an opportunity to stand out from their competitors and show more personality to their target audience.
Try introducing creative content like infographics to your posts or turning old content into new formats like SlideShares. Explore posts featuring vibrant, engaging graphics and videos that will breathe new life into your campaigns — and without needing to pour excessive capital into your marketing department. With these simple additions, you'll be well on your way to winning new business with creative content marketing.