3 Differences Between B2C and B2B Social Media Marketing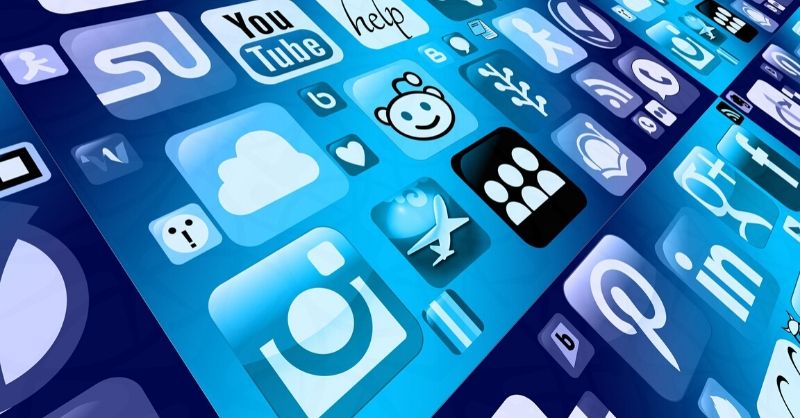 Updated in April, 2019
When Facebook (then called The Facebook) first launched, it was a platform for college students to meet each other – nothing more. When twitter started, it was meant to be a miniature version of a personal blog.
Things have changed immensely in the years since. Over time, as the world started to realize the amazing potential of social media marketing, forward-thinking organizations began incorporating social media marketing into their overall marketing mix. Generally speaking, these companies were almost exclusively B2C.
Even to this day B2B companies are still skeptical of the benefits of social media for their business. The reason for this hesitance is a perceived inability to measure the effectiveness of such marketing activities. On the other hand, B2C companies were the "early adopters" of social media marketing – this dichotomy perfectly demonstrates the strong differences between B2B and B2C marketing.
Here are 3 significant differences between social media marketing for B2B and B2C:
Content
Content is no longer just written words such as white papers, blog posts, etc. While it still pays dividends to learn how to start a blog and invest in written content for both B2B and B2C, blogging now needs to include other content delivery mediums like video, audio, and interactive content like infographics, animations and more.
Furthermore, the messaging within a social post itself can now be considered content. The rules of content marketing, as stated so many times on this blog, include not being overly promotional. Rather, content is supposed to provide value to the reader – no one cares about you or your company, they want to know what is in it for them. After providing value with your content, you will then be seen as a thought-leader. Your company will then be at the top of their mind when it comes time to make a purchasing decision.
B2C
In terms of the "classic" types of content, B2C companies should focus heavily on visual content. Video is king when it comes to B2C. It's important to think about how shareable and engaging a post will be when creating a video. Make sure there are share buttons on your blog so that readers can easily share your content across social channels with a single click.
Content has evolved. Now, the messaging within a social post itself is a type of content marketing. It's important that this type of content is well-thought-out, specifically in terms of whom the target audience is. As such, social content for B2C marketers should be more casual – including humor and even risqué banter works as well.
B2B
B2B marketers have a vast arsenal to choose from when it comes to content marketing. While B2C marketers have the benefit of being more casual in the type of content they create, B2B marketers generally focus on more "professional" types of content.
Here are a few types of content that B2B marketers can leverage:
White Papers/eBooks
White papers, while extremely labor-intensive, serve a plethora of beneficial purposes for a B2B marketer. First and foremost, white papers are a tool for lead generation. Given how in-depth a white paper can be, and how much information it provides to the reader, people are more willing to give their personal details to access it. Lead generation is the most important goal for B2B marketers, so the man-hours required to write them are more than worth it.
However, B2B content is traditionally about lead generation, which leads companies to gate their content behind a sign-up form. If you want to make your content shareable on social media, reconsider this method and find other ways to generate leads without having to gate content. For example, you can use pop-ups instead and request a sign-up rather than demand it.
Case Studies
According to a recent study, case studies are the most effective tool for lead generation. They also prove to your target market that your product or service is an effective choice for them. It helps if the case study focuses on a customer that is well known.
Webinars
Webinars are a great example of how content marketing now encompasses a wide array of media, not just blog posts. Creating a webinar not only serves the immediate goal of getting people to sign up, therefore getting their information for continued nurturing until they are ready to go to sales, they give you an amazing amount of content to repurpose. When recorded, webinars can be sliced and diced to create tons of different pieces of content. The content of a webinar can be used for multiple blog posts, podcasts, and even case studies.
One-Pagers
The line between sales and marketing is not as clear as it used to be. One example of this is the materials sent to prospects to help them get a better idea of your product or service. One-pagers generally give an easily digestible overview of the benefits and features of what your company offers. For best results, make sure your one-pager is visually pleasing; using bullet points is also more effective than long paragraphs.
Infographics
When you think of infographics, you generally think of it as a B2C tactic. This is not the case. Infographics can actually be more beneficial to B2B companies. B2Bs tend to have a wealth of data and analytics that can be put into graphical form. Using internal data to create an awesome infographic is a powerful tool to get media coverage. There is nothing a blogger likes more than a well-done infographic.
Channels
As mentioned earlier, social media was something entirely different than it is today at its inception. Today, we are seeing a proliferation of social channels. That is, we are now seeing niche social networks focusing on one form of communications or media. For example, Pinterest and Instagram focus on visuals while SoundCloud is for audio and YouTube and Vine are for videos.
With the wide variety of social channels available to marketers nowadays, it's important to note the most effective channels for B2B and B2C.
B2C
Facebook
The gold standard for B2C social media marketing; it was the first social channel and remains a staple of any effective B2C social media strategy. Facebook, for B2C, is an amazing tool for community engagement, customer support, and promotion.
Twitter
Twitter is one of the few "open" social networks. This means that any tweet you create can be seen by anyone. However, it is important to understand how to make sure your tweets are getting the most visibility possible. Make sure to research hashtags, come up with creative campaigns, and engage with well-known people in your field. Don't forget to engage with your community on a regular basis as well!
Instagram
Visual content is an incredibly effective tool for B2C marketers. Instagram, as a social network focused on pictures, can be used to give a personal face to your company. Take pictures in the office and post them on a regular basis. Selfies are always a good choice.
YouTube
Video content is one of the best ways to capture your audience's attention. Creating fun videos is something all B2C marketers should focus on. While the production value is important, there certainly is value to a less polished video – it gives your company more personality.
B2B
There are three social networks (LinkedIn, Twitter, Facebook) that B2B marketers need to focus on. However, LinkedIn stands out as the absolute most important. Discussion Groups, in particular, should be leveraged as much as possible for not only engagement, but content distribution. Make sure that when distributing content through groups, you are not coming off as too promotional.
Goals and Metrics
This post has outlined the many differences between B2C and B2B social media marketing, but the one that sticks out the most is lead generation. Simply put, lead generation is the ultimate goal of B2B social media marketing, while B2C has different goals.
B2C
Given the nature of B2C marketing in general, B2C social media marketing focuses mainly on community engagement and awareness. Virality is the key stone to a B2C social media strategy. Creating viral content is a product of focusing on increasing awareness through social media.
B2B
The number one goal for B2B marketers regarding their content is lead generation. However, the number one way they measure their content's effectiveness is web traffic. While this statistic seems to make no sense, it clearly shows the perception in the B2B community that there is no way to measure the real effectiveness of social media marketing.
By utilizing a social media marketing platform designed for B2B marketers, such as Oktopost, it is now possible to see the direct link between social posting and lead generation.
What are your thoughts on the differences between social media marketing for B2B and B2C? Leave a comment below and let us know!
Cover Image Credit: @williambrawley