How to Encourage Employee Advocacy on Social Media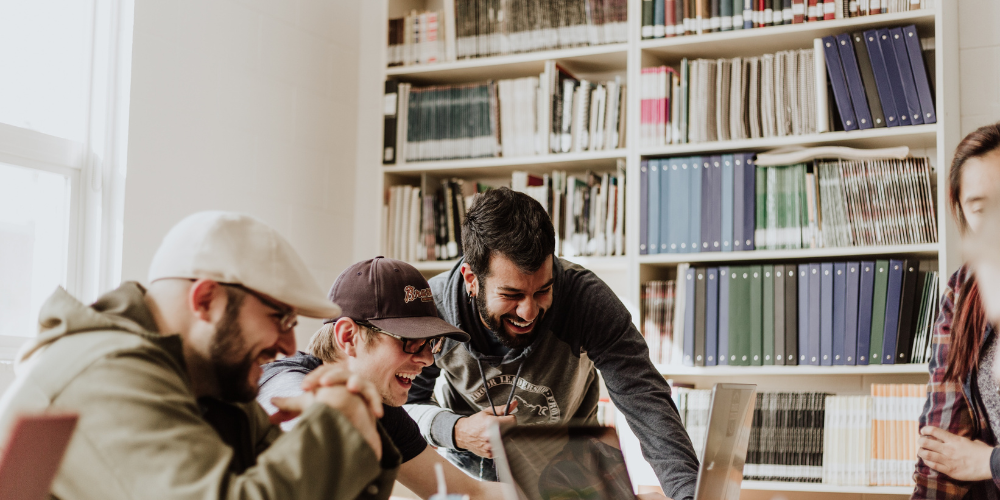 We're big believers in the power employee advocacy holds for social media marketing. We're not only proponents of its power to transform your existing social media strategy and wow your audiences with a multifaceted online presence across the major social channels, but also of its power to engage your workforce in a very meaningful way. 
But that's what's on paper. In practice, how does employee advocacy get off the ground – and, over the long-term, maintain momentum? 
We'll be honest – it can be tricky. But, with the right buy-in from the beginning, the right management tools to streamline social media advocacy and reduce risk, and plenty of creativity, employee advocacy on social media can yield an incredible return on an investment that doesn't drain your team's limited resources each week. 
Here's what you need to know about encouraging employee advocacy. 
Jump to Section
First of all, what is employee advocacy? 
As the name suggests, it's all about promoting your brand through your employees' own social media accounts. Through posts that feel organic, enthusiastic, and of genuine import to your target audience, you can diversify your reach and make a much bigger impact on social media. 
Employee advocacy groups give your workforce the tools they need to boost their own professional reputations on social media, while also directing traffic toward your business's socials and, ultimately, your site. 
Why encourage employee brand advocacy on social media in the first place? 
Customers who feel a strong, positive connection to your brand are invaluable. They offer that gold-standard social proof – a level of validation that no brand, big or small, can do without. 96% of us look for customer reviews, and user-generated content is constantly growing in significance for digital marketers. 
So, what about employees who feel a strong, positive connection to the brand? What do they have to offer?
A whole lot, as it turns out. 
Employees who advocate for the business they work for make the business look good – and in more ways than one. For starters, they represent the strongest possible signal of a company's values. It's all well and good to say you're a business that values individuals, or that sustainability, diversity, inclusivity, and accessibility are at the core of your philosophy – but where do those values and philosophies manifest? That's right – in your workforce.  
Secondly, your employees are the 'human face(s)' that your customers are looking for. Impersonality and that generic 'business voice' are out of fashion right now, and for the foreseeable future, so the sooner you can start personifying your brand and pushing those valued individuals into the spotlight, the sooner you can start really engaging customers on an emotional level. 
Thirdly, employees who feel fulfilled at work are more productive. Recent insights found that companies that score highly when it comes to employee engagement are significantly more profitable (around 20%, in fact). What's more, highly engaged employees are 87% less likely to quit. If you give your employees the time, space, and motivation to explore their own industry insights and wisdom, then a boost in engagement and enthusiasm is sure to follow. 
Finally, employee advocacy sets the stage for more great content. If you encourage content creation across the board, then you'll wind up with a store of content created from a much wider range of perspectives, which is only a good thing for your audiences. 
What are they going to advocate with? 
There are two things employee brand advocacy needs: enthusiasm, and great content. Luckily, at great companies, enthusiasm doesn't need to be created or manufactured – it's just there. Unfortunately, even at the very best of companies, the same can't be said for great content. You've got to build up those stores yourself. 
In order for your employees to consistently post about your brand, they will need to have access to a store of pre-written, pre-approved content. That way, they always have something worthwhile to post as and when they're ready, and you can feel confident that everything put up on social media concerning your brand meets with your expectations, and doesn't put the company at risk (even inadvertently). 
The content available to them should be informed by your social listening analytics, just as the content that gets posted to the business's own social channels should be. The more information on your target audience you can take into account, the more you can ensure a diverse range of content capable of grabbing their attention. 
What can you repurpose? 
Good content comes from all sorts of places: moments of inspiration and clarity, personal anecdotes, key research insights and stats, successful solutions to pain points…and, of course, content that has already proven its capacity to engage audiences. 
Repurposed content is the gift that keeps on giving. Turning previously popular articles, speeches, presentations, How To videos, blogs and soundbites into something new for social media means you can boost the quality content available to your employee advocates, and ensure there's never a shortfall to make up for. 
How are you going to make advocacy fit? 
You want your employees to advocate for you on social media. If you're going to gain any ground with that, you've got to make sure that the time, space, and support is there for them to create content worth posting. Without that, enthusiasm can quickly turn to apathy. 
Make content creation a core part of business, not something to be 'slotted in' as and when employees have time to spare, because, really, how often does that happen? 
Keep in mind that this isn't (and shouldn't be considered) the same as making employee advocacy mandatory. If you try to enforce it, you'll find yourself consistently running up against a wall of apathy and disengagement, and that's not going to translate into anything that feels natural or authentic on social media. Employee advocacy should always be considered an opt-in activity.
But it's extra work – doesn't that mean no one will opt-in? It doesn't have to. With the right motivation, employees will feel right amount of drive to opt-in, even if that does mean 'extra work'… 
How are you going to motivate them? 
Employee advocacy benefits employees and the business alike. For employees, having a store of quality content to post enables them to work more consistently toward thought leadership on their social channels – great news for their professional reputations. For the business, the benefits are just as strong. 
Still, finding a way to incentivize employee advocacy is important – particularly for the long-term. You don't want things to fall by the wayside after that initial novelty has worn off but, with so many other things for your team to think about, it's a real possibility. 
The power of proper recognition and well-earned rewards needs no introduction, particularly when it comes to maintaining the best practices for employee advocacy. By now, most of us are aware that positive reinforcement is the key to encouragement.; it makes recognition concrete, and gives employees something tangible to work toward. AKA, it does a whole lot more than the 'hard work is its own reward' rhetoric. 
How will you communicate their work's impact?
Employee engagement, like any aspect of your social media strategy, produces plenty of measurable insights that enable you to see the return on your efforts. From engagement to conversions, share of voice to sentiment, these insights prove that your hard work is paying off – in your eyes, and in the eyes of your audience. 
The biggest mistake you could make is not communicating those analytics to your employees. We all like to know that our efforts are bearing fruit. That sort of knowledge is what keeps us going – keeps us getting better and better at what we're doing. 
With an advocate platform like ours – one that brings together all the insights and analytics social media can yield – you can make sure that the ROI is always clear (and celebrated).
How will you establish the parameters? 
If you simply walk into the room one day and tell your employees that it'd be great if they could become advocates on social media, publishing quality insights that talk-up the brand's USPs and values and engaging with members of your target audience through quality discussion, then the parameters are still pretty vague. 
Think of it this way. The more people you have talking about your business on social media, the higher the risk that something can go wrong. In most cases, these errors will be innocent and inadvertent – a misused phrase, or an industry trigger word used the wrong way – but that doesn't mean they can't have a negative impact on your brand, and the individual who posted. 
That's why no employee brand advocacy program is complete without the right measures against risk management. From banning keywords to making approval on all prewritten content an imperative step in scheduling social posts from your centralized social media management platform, making the parameters crystal clear isn't a step you can afford to miss. 
What is social advocacy? It's an opportunity – not just for your brand, but for your employees, too. Provided your efforts are built upon the right motivations, the sturdy underpinning of an integrative brand advocacy platform, and clear, consistent communication and recognition between your employees, it could very well transform your brand's impact on social media audiences.