Top 7 Best YouTube SEO Tools for B2B Marketers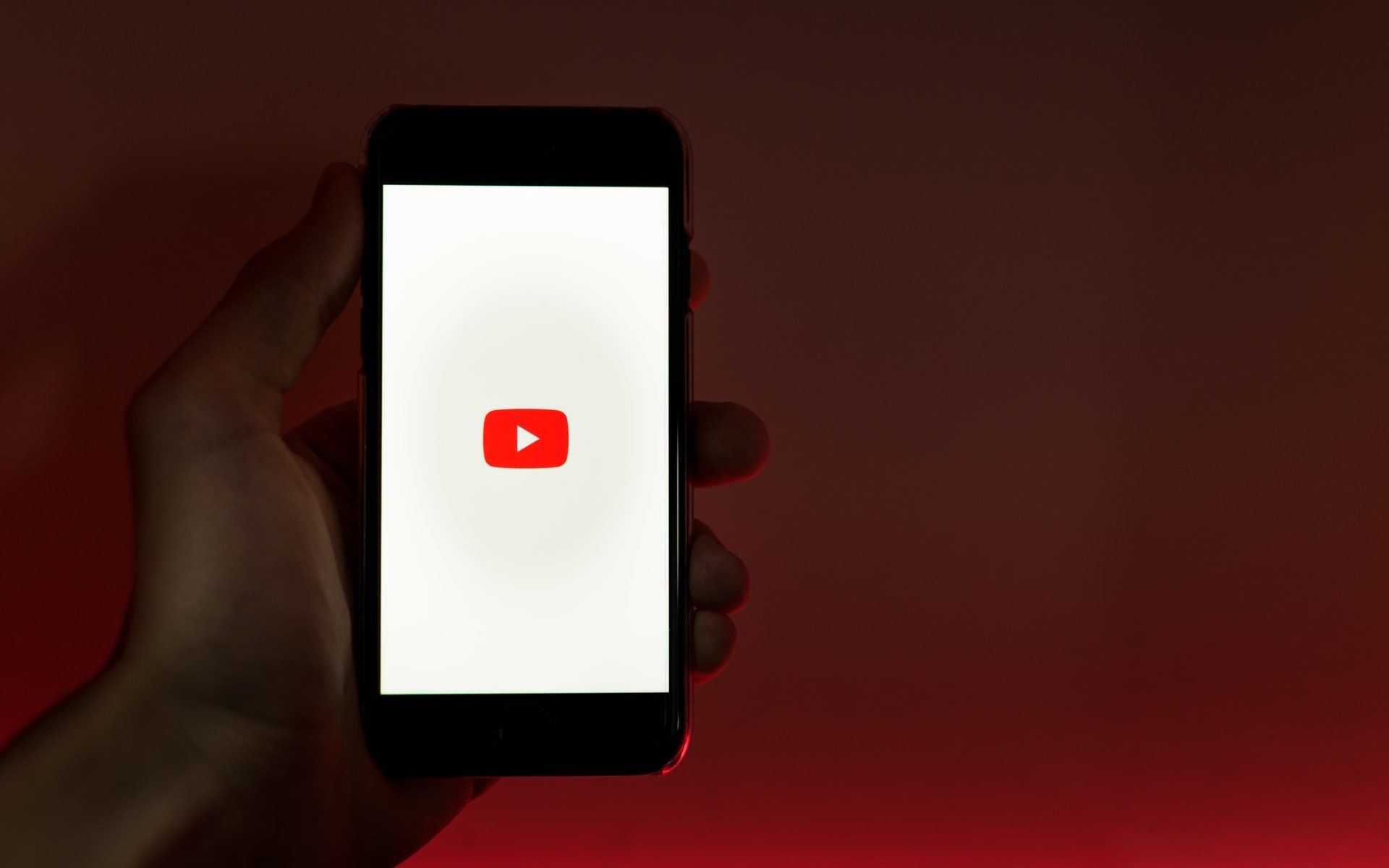 For most B2B marketers in 2021, content is changing. Video content on YouTube has become more essential to successful marketing campaigns than ever before. YouTube is the most popular video site on the web and a premier search engine. Many people don't realize that it is one of the highest searched websites overall. Ranking higher on YouTube spells more leads for marketers and makes your content production efforts worth it. 
Knowing the right steps to increase your ranking on YouTube's esoteric algorithm is key to securing success. 87% of video marketers say that video has helped them to get more views on their website. With that kind of lead gen, it's no wonder that YouTube is a high priority among B2B marketers. 
In this post, we'll examine why you should be prioritizing YouTube for your B2B marketing. We'll show you how to optimize your YouTube videos, and discuss the seven best tools to improve your YouTube SEO.
Why Use YouTube for B2B Marketing?
How popular is YouTube? 74% of adults in the US enjoy video content on the platform. Using YouTube as part of your B2B marketing strategy is a great way to expand your audience and solidify your brand's persona online. 
As a social media platform, YouTube is unique because your audience comes there specifically to watch videos. Other social media platforms that support video have posting, commenting, and using heart-shaped emojis as the main attraction. 
54% of all B2B marketers who search for video content before buying products or services use a YouTube video for their online decision-making. Driving traffic to your website or online store from YouTube also boosts your Google Search ranking.
As a search engine, YouTube is considered to be top of the funnel. That is just another way of saying that it creates long-term awareness for prospects engaging with the brand over time. This long-term (long-tail) approach is why it is essential to optimize your YouTube posts as an effective means for evergreen content marketing. 
Optimizing Your YouTube Videos for SEO
A YouTube video has many other moving parts besides the video content itself. To boost your ranking on YouTube, here are the most important aspects to optimize as part of your SEO strategy.
Filename
When you upload your video to the YouTube platform, you need to give it a name. You will want to include your most important keyword in the filename to optimize your SEO. 
Video Title
Similarly, the title of your video on YouTube matters a lot! Adding in your most important keywords into your title is a great approach to ensure that you rank for those longer search queries over time. Just keep your title to 70 characters. 
Descriptions
In the description of your video, you will want to include any call-to-actions or important links. A 200-word description is a good minimum mark to hit. The goal is to make sure YouTube understands enough information about your video to help you rank in the right places. 
Tags
Wouldn't it be great if you could add descriptive keywords to your video posts to help viewers find your content? You can do this on YouTube through the magic of tags. They can be especially helpful if viewers frequently misspell the keywords relating to your content. Optimize your tags for the most integral keywords (or the most frequent misspellings) and leave out the rest. 
Category
Creating categories helps you to get on certain playlists that popularize your video. When choosing a category, think about your content's relevance to your industry, other influencers, and the general YouTube world. Take your time making sure you select the best categorical home for your video. Your relevancy on YouTube's ranking algorithm could depend on it. 
Thumbnail Images
When it comes to thumbnail images, we recommend that you put forth a little more effort and create custom thumbnails. Having custom thumbnails have been shown to help your videos rank higher in search. It's important to note that your account must be verified to create custom thumbnails for your videos. 
End Cards
Customizable cards make it easy for your viewer to get a wide range of additional information from your channel just by clicking on the little "i" icon in the top-right corner. You can create a clickable card for various reasons. These include: encouraging viewers to watch another channel, make a donation, link to an external site, watch a video playlist, or take a poll. 
7 Best YouTube SEO Tools for B2B Marketers
Here are seven top tools for helping you optimize your YouTube SEO. They offer vital help in ranking higher, faster, and with greater ease. 
Oktopost's new YouTube integration will allow users to publish, monitor, and measure their YouTube channels directly from Oktopost's social media publishing platform. The essential features of this tool include being able to post to YouTube and track analytics directly from the app. 
One key feature is that the integration will allow you to shorten and track your links. Doing this helps you get a better picture of the ROI on your YouTube marketing efforts. 
One satisfied user said it "has some nice collaboration features, and the tracking is great. Allows you to pull analytics by tags, social platforms, users, etc." 
The Ahrefs Keyword Explorer tool helps marketers search for thousands of competitive keywords across ten different search engines, making it a very comprehensive search tool. 
The key feature of this tool is that it allows you to easily find and prioritize the best keywords using specialized filters and search parameters. 
According to a happy user, "[There is a] massive amount of back-link data with excellent filter options. Content Explorer is awesome."
While the $99 per month cost places this on the higher end of our list, it is still an affordable solution for the right team. 
Many marketers don't realize that they already have an incredible tool built into YouTube just by using YouTube Search Filters.  
The best way to use this tool is to check out your competitors who are ranking for the keywords you also want. It can give you a good gauge on what type of traffic to expect initially, but it can also help to refine your content marketing strategy. Search filters are a significant boost to marketing efforts because they allow users to search by Upload Date, Type, Duration, and Features.
When industry leaders recommend going this route, you know that it's a solid digital marketing approach to growing your SEO through YouTube. And the best part is that it's free.
If you want to see how your videos perform and get a breakdown of your views, look no further than the YouTube Analytics tool. Housed right within your YouTube app, you can easily access it at any time. You will find a detailed analysis of your channel and a per video look at how your videos are doing. 
YouTube Analytics is a free tool that most marketers grow to depend on in their efforts to rank higher on YouTube's search engine. 
The key features of note of this tool are Watch Time, Engagement, and Revenue. These features show you just how well your content is performing at any given time. 
TubeBuddy is a powerful browser extension tool that helps you run your YouTube channel.  
It features a handy rank tracker and even has a translator to help you understand how your keywords measure up to other languages. This feature is beneficial when you want to enter an international market. TubeBuddy stands out because it helps B2B marketers promote their videos rather than only publish them. 
One TubeBuddy user had this to say, "The first thing you need to know is that it's a browser extension. Meaning, it literally adds itself to your channel and seamlessly detects your data to give you maximum results."
At only $9 per month, this tool is a very cost-effective way to start generating more traffic and higher rankings for your videos.
Many B2B marketers who are new to YouTube don't value the importance of a good thumbnail and end cards. To make these look professional and get the optimum number of eyeballs on your content, you need to invest in some good graphic design software. 
Luckily, Canva is both a free and worthy tool to help your design needs. Canva comes stocked with royalty-free images, enhanced backgrounds, and lots of simple-to-use digital tools that make designing a thumbnail easy. Many great marketers trust Canva for its quality, ease of use, and price. 
One Canva user explains that most of what they needed could be found in the free version. "I love the different templates and options this software has for creating beautiful, professional-looking graphics. And there's so much available that is free."
Beyond the free version, Canva starts at just $9.95 a month, so your graphic design budget won't break the bank for engaging thumbnails and end cards. 
Generating tags correctly can be difficult to do on your own. That's why we recommend RapidTags to help you. RapidTags quickly generates a list of tags that would work well for your video. All you have to do is type in a tag, and the tool will create a list for you. 
One tag generator reviewer wrote that, "Compared to other tag generators for YouTube out there, which are complex and hard to use, RapidTags is a breeze."
RapidTags is another free tool, so you can instead spend your cash on running YouTube ads to promote your channel. 
Market B2B on YouTube Today
The importance of video marketing in B2B marketing today can't be understated. With YouTube being one of the premier online search destinations for millennials and marketers alike, it is a valuable tool to include in your B2B strategies. It's a sure place to find your audience – because just about everybody is there.
However, you can't just point a camera at your CMO, upload the video, and call it a day. Instead, your videos must be SEO optimized to get traction and views. With these SEO tips and tools, you will be well on your way to creating YouTube videos that rank high, get plenty of thumbs-ups, and drive traffic to your website. Who said watching videos was a waste of time?